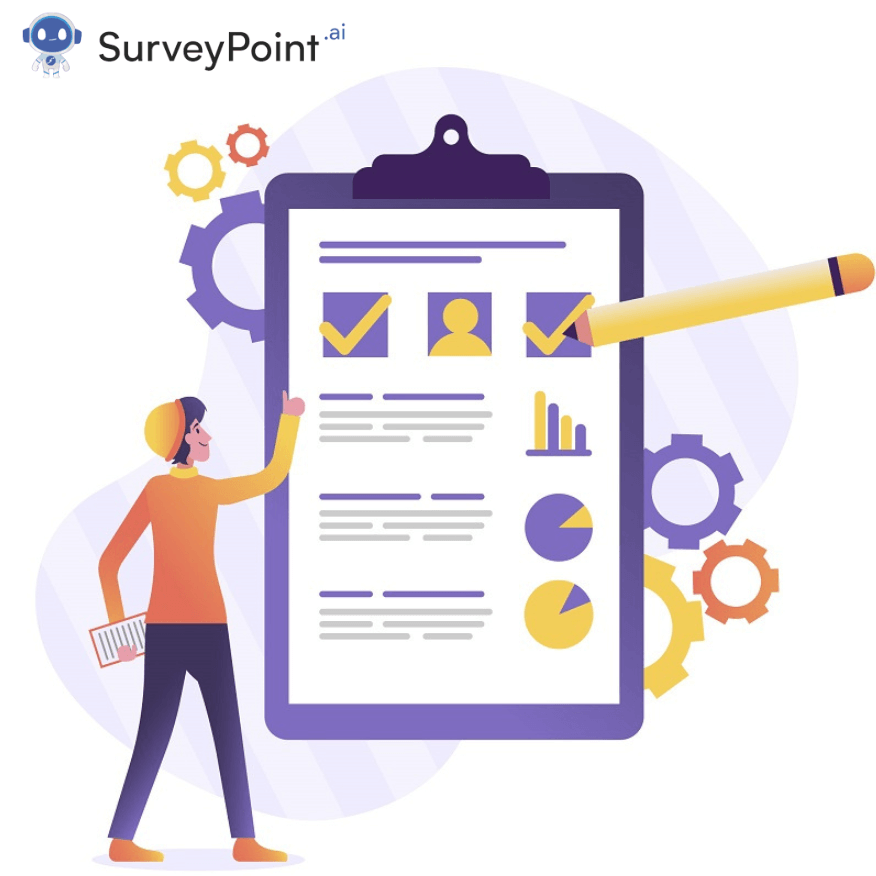 Are you in search of the best online survey provider or tool? Whether you are an individual or a huge company, there can be millions of reasons to conduct a survey.
It could either generate customer feedback or determine employee engagement in the workplace. Market research can also help you track important data and curate the right sales and marketing strategies.
However, when it comes to choosing an online tool for survey building, you'll need to consider a lot to choose the right platform. You might know what to look for if you're a seasoned researcher. If you are not, don't worry; we have you covered.
Top Considerations When Choosing An Online Survey Provider Tool
So, how do you pick the best tool for your survey-building needs? There's much to consider when looking for the right tool. You would have to check the features it offers, navigation and functionality.
Moreover, if you are a brimming researcher, you'll need a tool that is easy to use and has all the features in an easy-to-access dashboard.
So, let's consider what you need to consider when choosing an online form builder.
Functionality & Performance
It's true that you should be all in sync with your research and surveying needs before you choose a survey-building tool. But you also need to be confident with the platform you choose.
What we mean is that you might want to do a little bit of research on the platform too! You'll have to consider how easy it is to set up your account, do a survey and circulate it to your respondents.
Ask yourself these questions to figure out the requirement mentioned above:
Is the software easy to install?
Is the software easy to set up?
Is the interface easy to navigate?
Are there enough options for customization?
Is it loaded with all the features you need?
These questions are a perfect consideration, especially if you are an individual researcher. However, if you are a full-fledged company with diverse research needs, you must also ask yourself the following questions like:
Can the software handle large volumes of data?
Does the software freeze if it is loaded with sudden surges of data?
Does the software have enough capability to customize and manage data loads efficiently?
Data Security & Storage
A survey requires you to gather loads of personal data about your respondents. So, you might not want to compromise on data security.
After functionality and taking a look at the interface, this is one of the top considerations when choosing an online survey provider tool.
In short, take a look at how the software handles data security and protection. Some platforms claim all-around security but fail to offer the same.
They must comply with the Data Protection Act and GDPR. The platform must also offer anti-viruses, end-to-end encryptions and firewalls to ensure your data is going to stay safe on the software.
Look at any data protection accreditations they hold and research their validity.
A Checklist Of Features To Look For
Now, once you have analyzed the interface's functionality and data protection capability, the next step is to look for specific features that will help you satiate your surveying needs.
Here are some features you should look for when choosing an online survey builder.
But, before you move on, SurveyPoint has all the below-stated features, with an intuitive, easy-to-navigate interface. The tool is also accredited in terms of security and is quite affordable.
Survey Development
Now, once you are sorted with the interface part, the next thing to determine is how the app or software requires you to build the survey.
The tool should offer pre-made templates and themes to help you build a survey instantly without starting from scratch. You must also take a look at the question types the platform is offering.
You'll need access to a variety of questions to accomplish this. It is possible to switch from closed multiple choice or Likert scale questions to open free text questions when you need more in-depth information from respondents. The more questions you have available, the more objectives and survey requirements you may satisfy.
Further, pre-populated survey templates that are fully customizable might make it easier for you to launch your surveys quickly.
See what advanced logic features a provider can offer with their survey software. However, it will depend on the survey plan you're considering to make your survey more intelligent and responsive to respondent needs.
Skip logic, page logic, and pipeline are some of the most used logic features. These elements can assist in leading survey participants down a particular path based on their responses. They are helpful because they lessen the possibility of survey weariness and make it simpler and more fluid for respondents to move through your survey.
RELATED: 12 Best Online Survey Tools To Rely upon
Survey Circulation
You must have the right tools to disseminate and administer your surveys, both to engage respondents and monitor response rates.
Having as many survey distribution options as possible will ensure that as many participants as possible complete your survey and maximize the level of participation.
Managing a large survey operation or expanding quickly will also require the capability of quickly identifying your surveys.
Besides search tools to find papers and user authorization levels to control and configure access levels, libraries and digital folders let you store and reference specific surveys. To make handling your surveys easier, you should be aware of the options a potential survey provider offers.
Summing Up
If you are searching for software that has all the above features and is easy to use, SurveyPoint is your answer. With this tool, you can easily create surveys within minutes, adding a professional brand aesthetic to them through pre-made templates.
Not Sure Where To Begin?
Explore our solutions to discover what is most important to your customers,
clients, and prospects. And best of all – it doesn't take any coding!
Free Trial • No Payment Details Required • Cancel Anytime
Heena Shah – Content Writer at Sambodhi