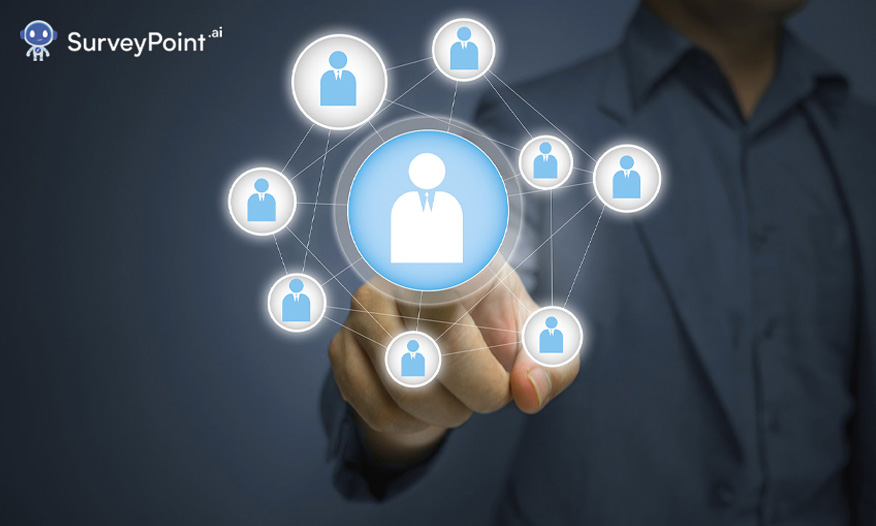 Online surveys offer a wide range of advantages. However, finding the right ways to share surveys can be challenging.
Even while it is much simpler than it was in the past to create an online survey, not all components of surveys are simple. Gathering the feedback your organization needs without a strong distribution strategy can be challenging.
Utilizing your current outlets and channels while keeping an eye on the objectives you're aiming to achieve should be the emphasis of your distribution strategy for your online surveys. The following methods will help you design a distribution strategy far exceeding the feedback targets you set for your surveys.
4 Ways To Share Surveys
Here are the four easiest ways to share online surveys:
1. Sending Links Through An Email.
People typically think of email as a direct channel for communicating with their audience when considering sending out an online survey.
With email, you may choose how narrowly or broadly you wish to focus your distribution efforts. Would you like to target only customers? Potential customers who have visited a specific page on your app or website? Marketing directors at businesses with over 500 employees? Perhaps just a group of people who have opened a support ticket with your business.
There are two main types of email distribution:
batch sends and
transactional sends
Batch sends are perhaps what people are most familiar with when it comes to email. You make an email distribution list and send an email to that list simultaneously. You may swiftly reach many individuals familiar with your company by sending out a survey in a batch email to a targeted group or demographic.
Emails sent when a user completes a particular activity or event, such as getting assistance from your support staff, are transactional emails. Such actions are excellent chances to get feedback on overall satisfaction, what worked well, and where improvements could be made.
2. Embedding Surveys To The Website.
You can include surveys in your website's user experience and encourage visitors to respond. Despite the limitations of Google Analytics, your website traffic likely contains highly relevant visitors you should regularly contact.
Surveys can be useful for learning how your audience perceives your business, gathering opinions on a new product, improving, or getting answers to a specific query.
But what should I do if I want more responses to an existing survey on my website? Here are a few use cases:
Use a homepage pop-up invitation to encourage participation as soon as site visitors arrive at your website.
Use an iFrame to embed a survey in a permanent spot on your website.
Include it as a thank-you page for conversions (i.e., make a purchase, download a guide, etc.)
3. Embedding Surveys On Blogs.
Participants can better grasp the reason for your data collection by reading a short blog post that discusses it. This can encourage them to participate in your survey.
In this setting, you can discuss the significance of your online survey in a broader context.
Consider promoting your survey in your blog post by:
Adding a call to action to the conclusion of your post
It is best to include links to your survey in the body of your blog post.
Embedding the poll right into the article
4. Sharing Surveys On Social Media.
Being social is the main focus of social media, and one method to maintain the dialogue there is through gathering input from your followers. By promoting a survey in this area, you can let your audience know that you value their input and give them a chance to express it.
Make sure to spread the word about your survey on social media by:
A direct link to your online survey shared
Collaborating with appropriate social media influencers who can spread the word
To promote participation, provide people with a chance to win a prize.
Promote the online survey as a platform where participants can share their honest opinions about you on your social media channels. Focus on others, not on yourself.
Why Do You Need To Conduct A Survey?
Beyond the ability to get reliable data from wide audiences, surveys have numerous other advantages. But what additional benefits make surveys offer, and how can they help your relationships and business?
Let's talk more about that below.
You Can Identify Your Strengths & Weaknesses.
Finding out what you're doing well and where you need to improve is made simple by gathering feedback from responders.
Contrary to popular belief, surveys shouldn't only be utilized when something is going wrong. While they can aid in locating your company's shortcomings, doing so only provides you with a partial picture.
When business is booming, you should also conduct surveys to determine what your clients like most. In this manner, you can continue doing it and feel inspired that you are acting appropriately.
You Can Connect With Your Audience.
Whether you're trying to understand subscribers, employees, or consumers, surveys are the best way to do it.
To create consumer profiles and enhance your marketing strategy, you can ask psychographics (determining likes and dislikes) and demographic questions, such as Age, Gender, and Income.
RELATED: The Right Ethnicity Survey Questions For Your Questionnaire
You Can Gather Feedback.
If you provide a good or service, it's critical to get customer opinions to gauge their thoughts. You can inquire as to why your product is a good value for the money.
You can use surveys to gather statistical data (which is easier to analyze) and delve deeper into the responses by asking open-ended questions as well.
You Give Your People A Voice.
Not only are surveys used to gather information, but they are also practical tools for fostering relationships. Ultimately, people want to feel heard and to know that someone cares about their needs and opinions.
Just asking about their experience can go a long way toward demonstrating that you care. When this is done, people feel valued and part of something, strengthening bonds and fostering trust.
RELATED: The Right Gender Options For Surveys To Include In 2023
It Helps You Make Better Decisions.
You can get in touch with the source directly and figure out why something occurs rather than assuming why it happened.
They provide you with unbiased data collection that you may utilize to pinpoint the root of any problems or frictions your audience may encounter. When you've finished, you'll be able to decide how to solve such issues with knowledge.
Why Is SurveyPoint a Good Option for Sharing Surveys?
If you are looking for an online survey-building tool that can also aid in survey distribution, then SurveyPoint may be right for you. In addition to helping you build surveys instantly through pre-made templates, the platform also enables you to send surveys to the respondents directly through emails.
In short, you don't need to transition to another platform to send the survey. The tool also helps you embed the surveys into your websites or blog posts.
Lastly, you can also easily share the generated survey links on your social media handles.
Ready To Finetune Your Surveys?
Explore our solutions to collect accurate insights, boost ROI, and retain respondents.
Free Trial • No Payment Details Required • Cancel Anytime