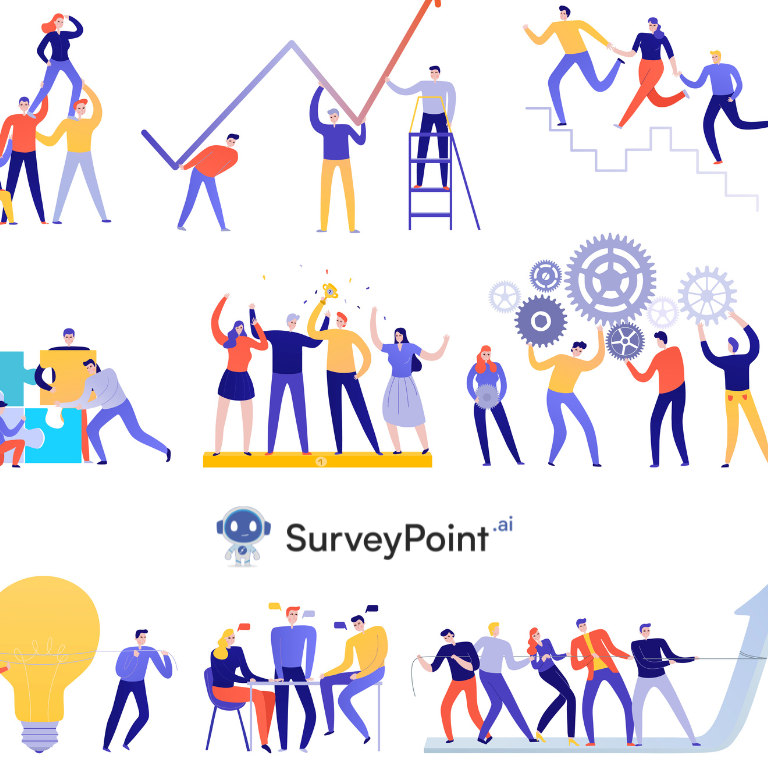 This blog dives into how to increase Instagram engagement organically using proven methods that connect with your target audience (not bots). We can't fathom why you'd want to, but we'll tell you anyway: don't buy likes or followers.
Genuine, organic Instagram engagement is a must for every Instagram account. No matter how much you post, your account will fail if no one engages. Engagement is essential for connecting Instagram to tangible business outcomes.
The Instagram community is full of active users that can provide genuine engagement. We have outlined below how you can obtain it.
What is Good Engagement on Instagram?
Instagram engagement refers to the number of individuals interacting with your posts. However, it is not only a numerical value. It's a set of indicators that show how engaged your online world is and how effective your material is at reaching your target demographic.
Instagram engagement shows viewers pause to connect with your posts rather than pass by them. It also indicates that your message or brand is somehow associated with them. Such sentiments are the driving force behind brand loyalty.
A significant factor in Instagram's algorithm is user engagement. An early response to a posting, story, or reel can increase its chances of being seen by more people, allowing it to generate more interaction.
How To Increase Instagram Engagement (Followers) Fast? 
Engagement on Instagram can be tracked in several ways, including:
Comments
Shares
Likes
Saves
Mentions
Promotional Use of Hashtags
Click-throughs
DMs
Accounts engaged
What are the best ways to increase followers on Instagram for business? We'll go over a few strategies you can use to boost the engagement of your brand or profile.
The Best Ways to Increase Instagram Engagement in 2023
Maintain Consistency
Keeping people interested enough in your material to return takes time and effort. Regular posting is the best way to attract new Instagram followers and keep existing ones interested. Doing so will demonstrate your dedication and loyalty to the company and the individuals who make up that brand's fan base.
Genuine interest and enthusiasm for one's subject matter are two of the most appealing qualities in a person. Additionally, nothing is more uninspiring than a profile that updates once every two months.
Additionally, regular blogging will make your readers look forward to your posts. You can increase their interest in what you have to offer and win their loyalty in the process.
Regularly Update Your Instagram Stories
In spite of the fact that Instagram Stories only last 24 hours (although they can be saved to your account for people who missed them), you can maximize their use if you know how to use them properly.
When you post a new story, a red circle will appear around your profile picture, alerting your followers that they have fresh material to check out. Putting out new content every day keeps things interesting for your audience and shows that you're still committed to giving them original content. By consistently updating your story, you will see more interaction from your audience.
The "Stories Highlights" section at the top of your profile is another way to organize and share your stories. Using this feature, you can show off a group of stories you've posted in the past. Users can quickly locate relevant material if it is organized thematically.
If you're wondering how to increase engagement on Instagram stories, you must follow specific tips while posting. Like regular Instagram posts, Stories can benefit from the use of hashtags.
The focus of Stories is short, so you can use more general and trending hashtags without worrying if they are appropriate.
Must Read: LinkedIn Groups 2023: A Comprehensive Guide
Make Use of Hashtags
Hashtags are Instagram's foundation. It is the main way that information can be sorted and organized on the platform.
Instagram allows users to use 30 hashtags in their posts, but most users use only one or two. However, you may be shadow banned if you use too many hashtags that don't relate to each other.
The algorithm may view this as spamming. To get more views and start user-generated content campaigns, use hashtags relating to your profile, Instagram stories, or location. Instagram users tend to use more detailed hashtags than Twitter users. Hashtags with relevant content, such as geotagged posts, are an excellent way to get more people to look at your posts.
When searching for specific topics people use these hashtags, even if they aren't trending.
Use the right analytics for hashtags to make sure you are using the best ones to increase your engagement rate.
Choose A Single Filter And Use It Consistently
Because Instagram is so aesthetically oriented, its most popular function is its filter selection, which, when used regularly, gives your photos and videos a unique feel and style. According to a Web Dam study, 60% of the most successful companies always use the same filter when posting on Instagram.
You should try out a few different filters before deciding on one. You will be able to create unique content that will appeal to your audience. In a recent survey, graphic design firm Canva found that Clarendon is the most famous Instagram filter in the United States and worldwide.
According to other research, brightness is crucial for attracting viewers and, more importantly, keeping their attention.
If you don't like the filters, Instagram gives you by default. There are many other, more advanced apps you can use to edit your photos.
Mentioning Others
Include proper attribution for any brands or individuals you include in your post. It's even better if they can repost your Instagram story on their account. People who follow the person or company you've tagged will also see your content, which will help you get more engagement and attention.
Go Ahead and Turn on Instagram Reels
What's the best way to put together and share a bunch of videos? How about Instagram Reels? It looks like the popular video-sharing app TikTok, so your brand can connect with the people it wants to reach.
You can try out different editing tools, add music and effects, and then post the result on Instagram.
Keep your imagination going strong and use your Instagram reels to show how real your brand is. Instagram Reels could be a flexible way to show off your brand's video content, like quick how-toss, staff introductions, and teaser clips of new products.
Instagram has now launched Reel Ads, giving you another way to connect and interact with your target audience.
Conclusion
With the help of the tips above, you can build a natural, organic following that interacts with you. Getting more engagement and followers on Instagram may not seem easy, but you can do it with the right advice and creative content ideas.