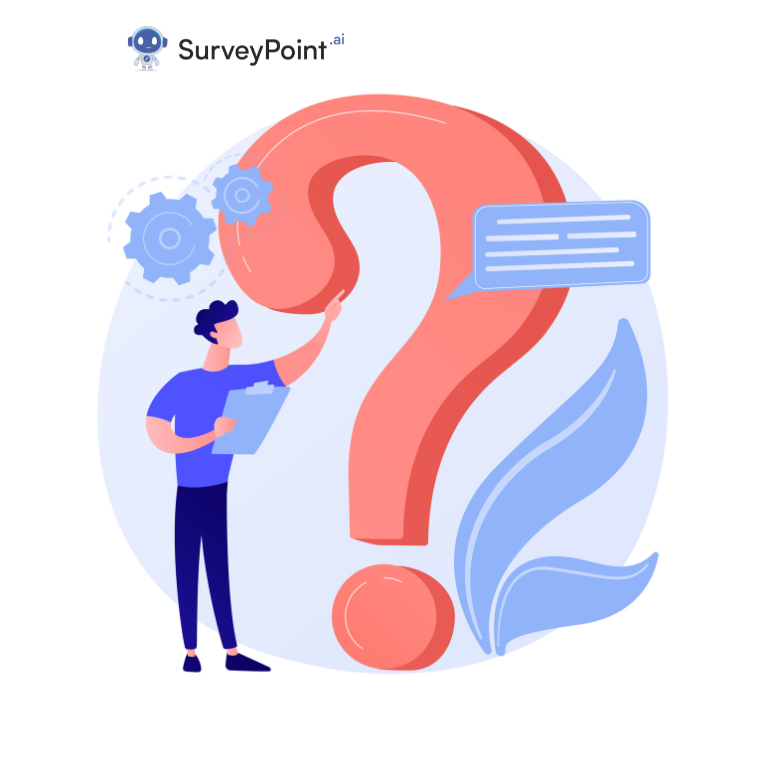 A good survey will benefit a business by determining how engaged the staff are in their work. It also helps to find out what is influencing their performance at work. The evaluation will help you get closer to your final goal: a productive workplace with contented teams and higher morale. 
In this article, we will look at potential questions that will help an organization understand an employee's psyche and evaluate their motivation at an organization. But first, let's look at why it is necessary to keep your employees motivated towards their work.
Why is it so crucial to keep employees motivated?
It's unwise to undervalue the significance of employee motivation. However, it's too simple to forget your most crucial asset when growth is soaring and goals are becoming more challenging to meet. Your company may suffer immediate consequences as a result of this error.
Consequently, it's critical to regularly assess the team's progress to determine what's working and what isn't—before it's too late. This procedure is made more accessible with the use of an employee motivation questionnaire.
When workers are inspired and involved in their jobs, the following things happen:
Increased productivity
Your workforce is considerably more likely to reach targets and finish projects quickly if they are motivated to work towards attainable goals.
Staff churn is decreased
It's easy to understand that dissatisfied employees are more likely to quit their jobs. And when they do, productivity suffers significantly because of expensive and time-consuming recruitment procedures. You can keep your team together by increasing employee motivation and lowering turnover.
You draw in the best talent
Nothing compares to word-of-mouth advertising. And when people are content at work, they naturally boast about it to their family, friends and even LinkedIn followers. Create a positive reputation to attract smart hires who will keep your company growing.
Here is a sample questionnaire for your review.
How motivated do you feel at work generally?
Very motivated
Motivated
Neutral
Unmotivated
others
Does motivation impact how well you perform?
How do you feel about your daily activities?
Rewarding
Challenging
Stimulating
Boring
Repetitive
Others
How inspiring do you find your career goals?
Very inspiring
Inspiring
Neutral
Uninspiring
Others
How well do you feel your role-related growth is going?
_____________________________________________
How do you feel about going to work?
Excited
Happy
Normal
Stressed
Unmotivated
others
On 1 to 10, Rate how much you agree with the following claims:
I'm motivated to give each day my all.
I'm inspired to put more effort into my projects.
My work is stimulating and engaging.
I have the chance to learn new talents.
I'm advancing my company's ultimate objectives.
My manager or lead takes a genuine interest in my professional aspirations.
My team and organization recognize and value the work I do.
My direct manager, lead, and coworkers' appreciation inspire me to perform to the best of my ability.
My immediate supervisor has given me a lot of responsibilities.
What is your prime motivator at work right now? Please elaborate.
How much do you contribute to the company's success on a scale of 1 to 10?
Are you encouraged to create innovative and improved methods of doing things?
Highly encouraged
Encouraged
Neutral
Not encouraged
What degree of satisfaction do you have with the organization's incentives?
Very satisfied
Satisfied
Neutral
Dissatisfied
Very dissatisfied
Does your current position allow you to learn new skills and advance?
How much discretion do you have to carry out your duties as best suits you, on a scale of 1 to 10?
Do you believe that your manager recognizes the work you do?
Well recognized
Recognized
Neutral
Unrecognized
others
How would you evaluate your overall job satisfaction on a scale of 1 to 10?
What level of job security do you feel?
Very secured
Secured
Neutral
Insecure
others
Choose the top three things that keep you motivated at work:
Good salary.
Job stability.
Advancing in your career.
High position within the company.
Learning new skills or knowledge.
Feeling pleased with my job.
Overcoming new obstacles.
Obtaining a steady income.
Others.
Did you receive a promotion at work in the past 12 months?
Have you received any additional training or development programs in the last year?
Does your manager or supervisor directly affect your job performance?
Are you satisfied with the management style of your superiors?
Very satisfied
Satisfied
Neutral
Dissatisfied
Very dissatisfied
Do you feel that you are sufficiently motivated by your superiors?
Yes
No
Somewhat motivated
I don't know
How well do your superiors support you in achieving your personal goals?
Very supportive
Supportive
Neutral
Unsupportive
Others
Are your views and opinions considered when decisions are made?
Always
Sometimes
Rarely
Never
How would you rate the motivation program in your company? On a scale of 1 to 10
Do you feel your work is adequately evaluated and praised?
Yes
No
sometimes
I don't know
What would motivate you to be more productive? Please tell us in your own words.
How likely are you to suggest a position here to a friend?
Very likely
Likely
Neutral
Unlikely
Highly unlikely
Conclusion
Understanding how to inspire staff helps get ideas and information that can be used to develop skills, alter behavior, and be creative. By acquiring a deeper understanding of the employee perspective, organizations can define goals, cultivate interests, make strategies, develop abilities, and increase engagement. Additionally, it enables you to master employee retention and engagement methods. Motivated staff produce better outcomes. Additionally, motivated workers result in increased sales, contented customers, improved client relationships, and so on.
You may take action on many topics, such as working conditions or incentive programs, with the support of on-the-job feedback. You can create a more satisfied, effective team by conducting a timely motivational survey of your employees. It assists in monitoring employee activity, analyzing the data, and enabling you to take action based on the data gathered. Overall, business and employee growth will benefit over the long term.