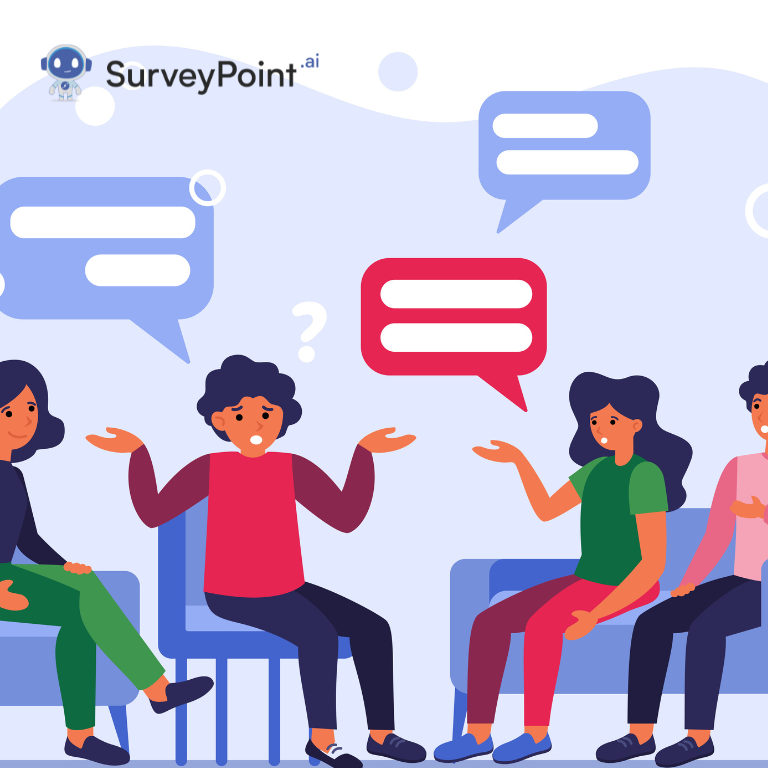 You probably know about LinkedIn, the more serious, polite, and grown-up brother of the social media world. With over 722 million users, you likely have a profile on this social media platform.
The members of this social network are all business people looking to expand their networks. This shows that LinkedIn users are open to social selling and that there are many ways to find qualified leads, interact with them, and build relationships with them on the platform.
Using LinkedIn Groups to find and connect with like-minded professionals in your field is a fantastic way to make the most of LinkedIn's extensive resources.
Throughout this blog, we'll discuss LinkedIn Groups 2022, what to expect after joining one, and how to join them.
Understanding LinkedIn Groups
LinkedIn groups function similarly to other online communities and groups. They allow LinkedIn users to connect with others who share the same interests or work in related fields.
With LinkedIn Groups, you can connect with others who share your interests and work on projects together.
On LinkedIn, businesspeople can connect with potential clients and followers. LinkedIn Groups for Business are one of the most famous categories.
Why Do Sites for Professional Networking Like LinkedIn Have A Groups Section?
To start, the way social media is used is changing. The focus has changed from sending commercial messages to getting fans involved. More and more companies are giving up on making huge public sites in favor of smaller, more focused communities.
In addition, LinkedIn is becoming more and more popular every day. Most marketers have been focusing on Instagram and TikTok in 2022, while LinkedIn has quietly added almost 850 million new members.
In contrast to Instagram and TikTok users, LinkedIn users often want to grow their professional networks, improve their brands, and learn more about their fields. If you run a business-to-business (B2B) company, online forums like LinkedIn Groups are a great way to get your customers to talk to each other.
Lastly, LinkedIn Groups have tools other social networking sites don't have for managing communities. Email members of your LinkedIn group a daily or weekly summary of the group's activities. This will keep them informed and involved. Instead of app notifications, you can email your members weekly with an admin announcement.
Close ties and small groups are becoming more appealing than massive online platforms. Members of LinkedIn groups can help you make these deeper connections. The LinkedIn group you form or participate in can help you make contacts, build your network, and gain knowledge about your field.
How to Use LinkedIn Groups to Their Fullest
Take an active, positive role in LinkedIn Groups communities to get the most out of your time there. There is only one rule you need to follow in this situation. Don't try to promote yourself or send spam. Instead, let the quality of your work and your insights speak for themselves.
Among the many other suggestions for how to fit in and contribute to a group, we might mention:
First, you should do something to help.
Help the team achieve its goals. Doing so makes you more reliable and will help you in the long run. You may be blocked or ignored if you post something unrelated to the topic at hand or a link to your own content.
Listen and talk to be an active participant.
Keep in mind that if you didn't start the group yourself, you're joining a discussion that's already going on. Spend a lot of time just listening and watching. Examine the topics being discussed, how they are being discussed, and who is viewed as an expert in the group. Before you post something controversial or against what others are saying, like and comment on a few other posts.
People should be encouraged to talk.
Posting in groups on LinkedIn makes a positive impact. Then, after listening, you should give a good answer and move the conversation forward.
Remember that most people are there for business reasons and always talk in a businesslike way. Do not post anything you wouldn't be willing to say to a coworker or your boss in person.
Be careful of the links you click on.
LinkedIn makes this point very clear. Links that try to sell you something or take you to spam or other inappropriate content will be reported and deleted. You need to follow LinkedIn group guidelines to let the group succeed.
Why Should You Start a LinkedIn Group?
In LinkedIn groups, the doors to prospects, contacts, and opportunities are wide open. People who are part of these groups know that they have many benefits.
Develop Your Own Identity
You build your brand by participating in every group conversation, asking good questions, and sharing helpful information. You're showing that you can be trusted as an expert on this subject. People will think you know a lot about the digital world if, for example, you work in social media marketing and talk a lot about it in your posts.
In the past few years, more people have learned about marketing strategies. Overt self-promotion could lead to bad press for you or your business. Focusing on helping other people in LinkedIn groups instead of promoting yourself can open up many new doors.
Make meaningful connections
If you want to connect with someone, you should join LinkedIn groups. You can get more people to see you on the site if you like, comment on posts, and talk to other users. Also, if you become a community leader on LinkedIn, you'll meet more people than you could have imagined. So, you'll have a more significant and varied network on LinkedIn, which will give you and your company more opportunities.
Generating Organic Interest
Use search engines to get people to visit your site or blog. This is the best thing about LinkedIn groups. You only need to add the URL of your blog or website to the group's profile. Then, write a message that fits with what your group does best and put a link to something on your site in the RSS feed for the News Section. You are welcome to post a link to your website in the thread.
Step one for any business or entrepreneur is to become known as a reliable expert. A Linkedin group is the best place to do it. If you consistently share good content, people will eventually listen to what you say.
Conclusion
The most valuable and powerful thing about LinkedIn is its groups. Certainly! You'll get so much more from contributing even a tiny amount of your time and effort to the organization.
The LinkedIn group is the best location to establish your online presence, gain exposure, and start your community. As a group leader, you can show your connections that you are a thought leader. We hope this blog helped you gain a detailed understanding of LinkedIn groups.