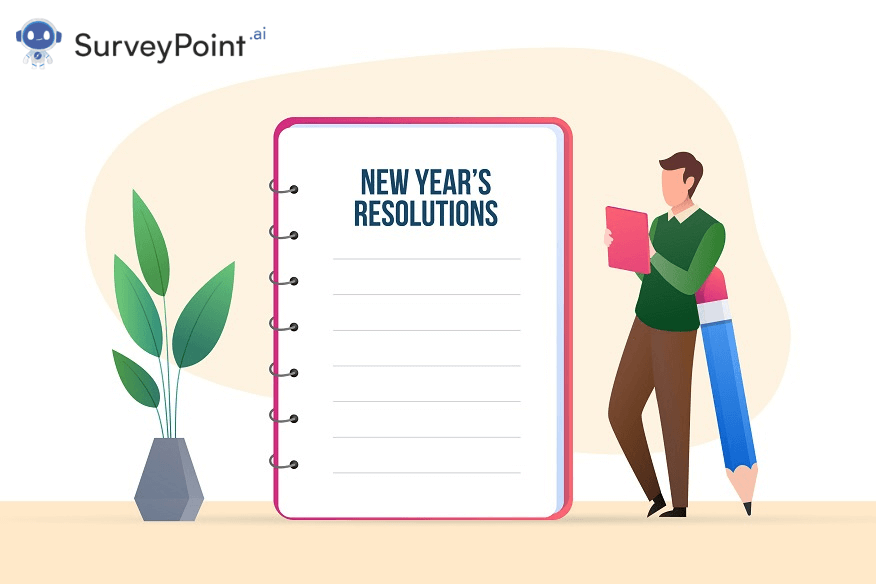 Just a few days remain until the end of the year! How are your new year's resolutions coming along?
In this blog, we will not talk about you but your small business. Believe us, setting new year's resolutions for a business, big or small, can be a direct trip to success. And, while every year comes with its challenges, setting goals and milestones along the way can help you achieve success.
So, here it is—the list of the best 8 new year resolutions you can set for your small businesses in 2023.
Being Realistic About The Organizational Process
Developing believable processes is fundamental to the success of any organizational system. It's simple to get caught up in anticipation of a brand-new year and to set your sights on significant adjustments. However, a healthy organizational system requires realism.
Examine carefully what, for you and your staff, worked and what did not over the past 12 months. Which processes did you need to refresh repeatedly because the system was too demanding to handle? Update your procedures for 2023 based on your results.
Being Okay With Outsourcing
Anyone used to running their small business alone may find this resolution painful.
Think about the tasks you struggle with the most before outsourcing. Do projects requiring creativity, such as marketing campaigns, keep you up at night? Are you need to figure out if you're handling your finances properly? Do you spend excessive time on administrative activities that a software program or assistance might handle?
As a business owner, your time is valuable; therefore, to free up your schedule, consider hiring some additional help or purchasing digital tools.
Working On Your Business Plan
As one of the initial steps in starting your firm, hopefully, you wrote your business plan. Your business plan can also be used to demonstrate your company's value to outside parties, such as investors, lenders, or partners.
To put it another way, having a business plan is essential for success. However, it is not meant to be a one-time document. Since you first prepared your business plan, we're ready to wager that your company has changed.
Update your strategy now with the most recent financial information, objectives, competitor analysis, marketing plans, and more for your company to thrive in 2023.
RELATED: Ultimate 30-60-90 Days Plan To Hit Your Objectives On Time
Working On A New Marketing Plan
You should examine your marketing plan more carefully, just as your company plan. What was successful for your company last year? What failed? Your marketing expenditure was most effective there. Which channels were most effective for you?
Now that you know which marketing initiatives worked for your company last year and which didn't, you can adjust your marketing plan. What didn't work should be eliminated from your new strategy, and what benefits your company most should be given priority.
Using this information, you will decide how to allocate your marketing budget in 2023 to maximize your return on investment.
Expanding Your Network
As you're overworked and trying to cross things off your to-do list, it can be tough to add anything that won't directly impact your business to your already crowded calendar. This is why continuing to grow your network is a good resolution for 2023.
Establishing new connections once a week or once a month can help you discover a fresh business lead, gain insight into the industry, or build a solid professional relationship. You'll get more outcomes as you network more. Schedule it on your calendar just like any other to-do item to ensure networking becomes a priority rather than an afterthought.
Looking Out For Automation
Technology makes our lives easier every day, but are you utilizing it to the fullest extent possible for your company? Look for areas where automation can be implemented in your firm. The software can automate various tasks so that you no longer have to worry about some tasks, including billing, inventory management, customer support, bookkeeping, sales, and more.
This reduces the possibility of human errors while giving you and your team more time to work on other crucial tasks.
RELATED: What Subscription Management Software Should You Use In 2023?
Enhancing Your Company's Culture
Focusing on creating a positive workplace culture in 2023 is an excellent resolution if your small business depends on your employees' labor. Employees who are inspired and engaged at work are 125% more productive than those who are mere "content." Employee engagement and loyalty can be increased by having a solid business culture that makes employees feel valued, respected, and like their career progress matters.
Consider asking your workers what kinds of cultural changes they would want to see. Then, attempt to create a workplace culture that upholds your company's values and puts the needs of your employees first. After all, productive employees are good for business.
RELATED: How Do Surveys and Feedback Help Maintain Company Culture?
Defeating Burnout
Coming back after a relaxing holiday break with the vigor to start the new year strong can be exhilarating. Relaxation and time with loved ones lead to renewed vigor, but make a plan to prevent burnout this year before you plunge into work.
RELATED: An Unwanted Blaze: High Rate of Work-Related Burnout Among Women
So, Let's Make 2023 The Best Year Ever!
New Year's resolutions should include both self-improvement and professional development. It's worth giving some thought to putting into practice some of the resolutions mentioned above. And may your firm achieve record-breaking success in 2023.
Ready To Future-Proof Your Business?
Sign-up for a FREE account and get a sneak peek into our intuitive survey dashboard panel.
Free Trial • No Payment Details Required • Cancel Anytime