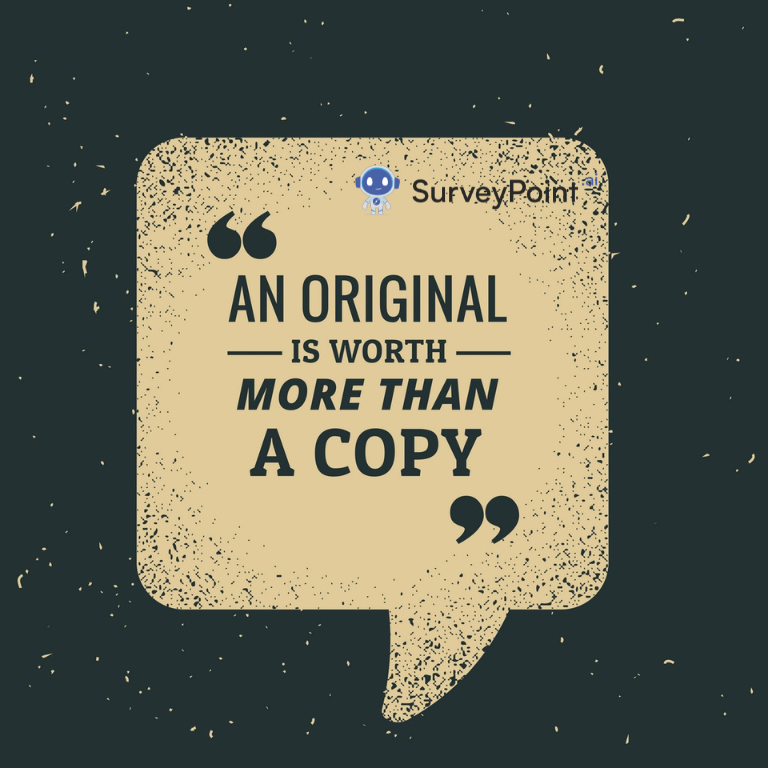 The main aim of any company or business is to get customer satisfaction. Satisfied customer comments help boost the morale of employees and lead to the company's success.
Every business has a goal for how it wants to do things; for many, that goal is to make as much money as possible and sell as much as possible. But how do you expect to make money? How can you make sure your clients keep coming back? No matter how many metrics you use, what matters is customer satisfaction. "Customer satisfaction" is a metric that shows how happy a company's customers are with their purchases and interactions with the company.
What does Customer Satisfaction mean?
Customer satisfaction is a way to measure how well the general public likes your product or service. It shows how happy customers are with their purchases, which can affect repeat business and brand advocacy.
Consumer satisfaction depends on many things, such as the quality of the product, the price, the customer service, the design of the website, the creation of the logo, etc. And with the right tools, it can be tracked and improved to get more customers to return and make more money.
Here are some of the most insightful and inspiring customer satisfaction short quotes ever said by some of the most respected leaders in the industry. Their far-reaching insights have helped them rise quickly to the top and given hope to those still struggling worldwide.
You Must Read: Employee Satisfaction Survey: Key Benefits and Process
In this article, let's look at 20+ customer satisfaction as our top priority quotes.
"If you're competitor-focused, you have to wait until there is a competitor doing something. Being customer-focused allows you to be more pioneering." – Jeff Bezos
"Always give people more than what they expect to get." – Nelson Boswell
"The customer's perception is your reality." – Kate Zabriskie
"Let's take most of the money we would've spent on paid advertising and paid marketing and instead of spending it on that, invest it in the customer experience/customer service and then let our customers do the marketing for us through word of mouth." – Tony Hsieh, CEO of Zappos
"There are no small moments, in some ways, because every single one of these moments is amplified right now. It's all about setting expectations and then delivering on those smaller promises throughout the journey." – Jeannie Walters
"We think our job is to take responsibility for the complete user experience. And if it's not up to par, it's our fault, plain and simple." – Steve Jobs
"There is a big difference between a satisfied customer and a loyal customer. Never settle for 'satisfied'." – Shep Hyken
"At the heart of a successful business strategy is a customer experience that is elegantly simple and positive, where consumers are likely to come away satisfied – and return." – Andres Angelani
"A satisfied customer is one who will continue to buy from you, seldom shop around, refer other customers and in general be a superstar advocate for your business." ~ Gregory Ciotti
"Going above and beyond involves making customers "feel special" and helping them out even when it may not make sense." ~ Neil Patel, KISSmetrics
"Loyal customers, they don't just come back, they don't simply recommend you, they insist that their friends do business with you." ~ Chip Bell
"If you take care of your people, your people will take care of your customers and your business will take care of itself." ~ JW Marriott
"You can close more business in two months by becoming interested in other people than you can in two years by trying to get people interested in you." ~ Dale Carnegie
"If you make a sale, you can make a living. If you make an investment of time and good service in a customer, you can make a fortune." ~ Jim Rohn
"Every day we're saying, 'How can we keep the customer happy? How can we get ahead in innovation by doing this?'… because if we don't, somebody else will." ~ Bill Gates
Quality in a service or product is not what you put into it. It is what the customer gets out of it." ~ Peter Drucker
"Know what your customers want most and what your company does best. Focus on where those two meet." ~ Keven Stirtz
"One customer, well taken care of, could be more valuable than the 10,000$ worth of advertising." ~ Jim Rohn
"The way to a customer's heart is much more than a loyalty program. Making customer evangelists is about creating experiences worth talking about." ~ Valeria Maltoni
"Your customer doesn't care how much you know until they know how much you care." ~ Damon Richards
"Today's consumers are no longer just comparing experiences across competitors, but against the best experience they have ever had." – Jeff Epstein
"I think being able to come up with new ideas is what drives me each day because it means we can continue surprising and delighting our customers." – Richard Branson
"The customer is not always right, but he is always the customer." – H. Jackson Brown, Jr.
"Satisfaction lies in the effort, not in the attainment. Full effort is full victory." – Mahatma Gandhi
"The customer is the most important part of our business." – Walt Disney
"I have learned to use the word 'impossible' with great caution." – Wernher von Braun
"You can't buy customers. You have to earn them." – Unknown
"Without customers, you're not a business. You're just a hobby." -Unknown
"You can have everything in life you want, if you will just help other people get what they want." -Zig Ziglar
"Provide an experience that is both useful, usable, desirable, and differentiated, and you will create demand for your brand and delight your customers." – David Armano
Conclusion
Your company's success or failure depends on how happy your customers are. Get inspired by these short customer satisfaction quotes to start tracking your clients' experiences and making them better immediately. These sayings show how important it is to keep customers happy. If you want your business to do well, you must commit to creating a culture centered on your clients' needs. If you care about your customers and give them a good experience, they'll be likelier to stick with you and spread the word about your business.