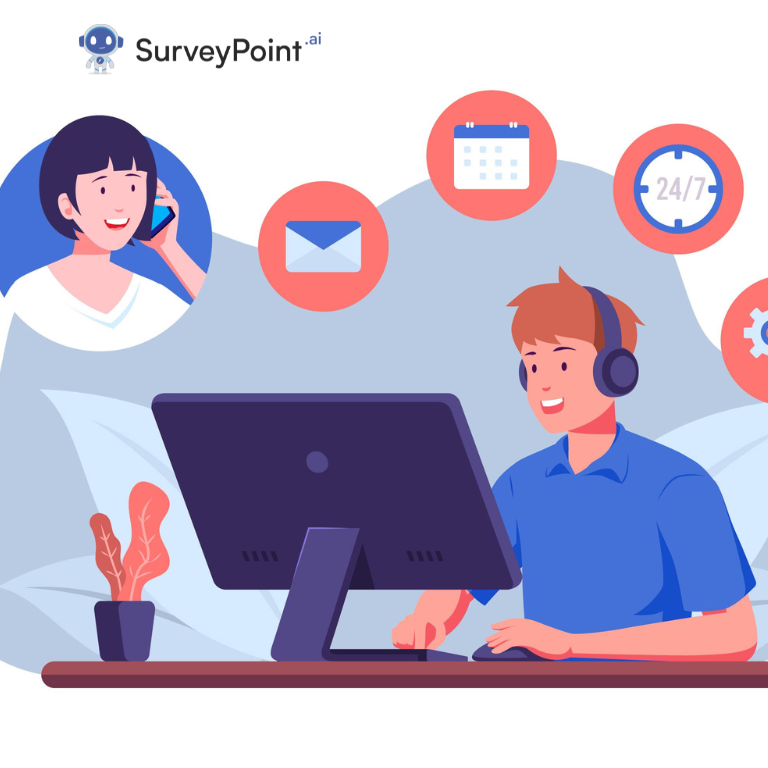 Service recovery strategies assist you in locating and contacting consumers who had a bad experience so you may resolve the problem and win back their trust. Service recovery plans ensure that consumers leave with a favorable opinion of your company.
We'll discuss the customer service recovery techniques in this post, which you can add to your toolkit to assist your business in handling such occurrences.
Strategies for Service Recovery
Keeping a minimum of negative reviews and a significant level of customer satisfaction is essential for service recovery. In a perfect world, customer service professionals always know the best ways to communicate with and assist customers.
1. Keep track of complaints
The majority of clients rarely voice complaints. Nearly 90% of the customers will immediately transfer to a rival. As a result, you must encourage customers to send complaints if you want to keep them as clients.
You should provide clients with an easy way to contact you, such as by a toll-free number, an email address, or social media. It would be best if you made it simple for clients to contact you via a toll-free number, an email address for complaints, or social media accounts. A feedback tool will also enable you to keep track of grievances and assign them to a teammate for prompt resolution.
2. Apologize to the client
It's crucial to avoid placing the responsibility elsewhere during the recovery process, especially not on the client. Blaming the consumer might make the problem appear unsolvable and damage the consumer's regard for your brand.
Admit to the problem and express regret. Sincerely and heartily apologize to the client. Express your regret for the difficulties the consumer has faced.
The client wants to believe that you are on their side and paying close attention to what they have to say. They want to know that their issue is being treated seriously and that you are giving it your full attention.
3. Take responsibility for the issue
You must accept responsibility for the issue and take action to resolve it. To ensure the service is prompt and effective, give your staff the freedom to take charge and devote their time and energy to resolving consumer issues. Permit them to assist clients by utilizing the resources of the business.
To address the problem, you must understand their point of view. Additionally, empathy will enable you to see things from other perspectives in the future. It will allow you to solve the issue in a way that makes it unlikely to occur again.
4. Be cordial with your clients
Consumers should never believe they are not receiving the attention they need when they have a problem. Your utmost effort must be made to address the issues as soon as possible. They must be aware that you are making every effort to address the issues as soon as possible. Therefore, they should emphasize the advantages, such as the quickness and simplicity of problem-solving, the timeliness of follow-ups, etc.
You should compensate your customer for the inconvenience caused by the service issue. If the buyer feels wronged, you should provide them with something additional, like free delivery or a complimentary month's subscription. Find innovative ways to make customers happy with your products and company again.
5. Strengthen your relationship with your customers
A solid rapport with your customers makes them more tolerant of your errors. Customers are more tolerant of your errors when you have a solid rapport. Keeping a strong relationship with your customers requires your commitment to standing behind them. Effective service recovery strategies promote customer loyalty. A greater business will result from developing deeper ties among customers and service providers.
Following a service failure, a successful service recovery strategy can significantly impact loyal consumers' attitudes and behavioral intentions. If their difficulties are satisfactorily resolved, most loyal consumers will likely return. On the other hand, an unjust recovery procedure will likely negatively impact loyal customers.
6. Fix the problem
Timing is everything when it comes to service recovery. To prevent inconveniences from lingering for too long, be timely and effective in your responses and problem-solving techniques. It's time to start repairing the issue after you've identified its root cause. Describe the steps you are taking to solve the problem. In most cases, acknowledgment of an issue will instantly calm the customer.
The consumer must be pleased with the solution for the problem to be solved. Service representatives who are great problem solvers are needed for this, and you must make sure they receive service recovery training. Consider improving your products or services to meet your clients' demands and expectations if the same issue keeps happening or starts to emerge frequently.
7. Customers follow up
It's crucial to establish how customers felt following the service recovery and the insights the company can take from this incident. Remember to check in with the customer to see if they are pleased with the solution once you've resolved their problem.
Be sure to check in on the consumer; ensure the follow-up is prompt. Surveys and direct communication with customers can encourage them to share their feedback, experiences, and issues. By following up with an email or phone contact, you can demonstrate your compassion for the client.
Must Read: Why Should Businesses Send NPS Surveys?
Service Recovery Paradox
The service recovery paradox is a typical business occurrence that might boost brand loyalty from customers. It has been established repeatedly that clients who have had a negative encounter with your company tend to be more loyal to you once their issue is resolved.
Over time, customers who have experienced a service outage and a speedy recovery are more devoted than those who haven't. When you express your regret to customers and take the initiative to address their issues, your customers become more loyal to your business. Customers become more dedicated to your company when you take the initiative to address their issues and go above and above to express your regret.
The service recovery paradox will only occur when a company identifies a problem, gives the employees the authority to act, apologizes, offers discounts when appropriate, and makes every effort to make the client happy.
'If there is a positive disconfirmation, that is, if perceptions of service recovery performance are greater than expectations, a paradox might emerge (secondary satisfaction becomes greater than pre-failure satisfaction).
Otherwise, in the case of a negative disconfirmation, there is a double negative effect, as a flawed recovery follows service failure." (Augusto de Matos, Henrique and Rossi)
Conclusion
The ability of a business to resolve a dissatisfied customer's issue through essential customer service is referred to as service recovery. You must create procedures that enable your customer service professionals to offer your clients the best solutions.
Effective customer service may convert a dissatisfied client into a loyal one. Knowing what to do in a bad situation can help you fix your relationship with your customer. Since you now know how to make things right and turn a bad situation around, customer service failures do not have to be the end of your relationship with your customer.
Profitability rises annually in virtually all service businesses, thanks to long-term clients. Loyal consumers frequently translate into lower marketing costs, more operational effectiveness, and higher profitability. Therefore, creating a service recovery strategy is crucial for businesses to keep repeat business.