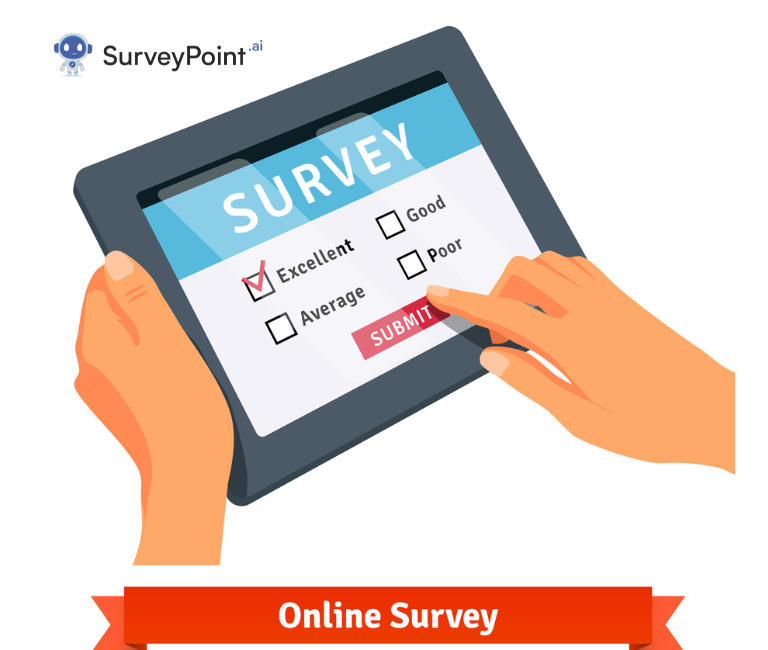 A good survey platform can create and customize survey questions. It assists with response data collection, reporting, and archiving. It should make sharing and distribution of the survey questionnaires simple. SurveyMonkey vs Google Forms,  Qualtrics, Typeforms and Microsoft Forms are some of the most used options.
In this article, we will elaborate on some of the best and most widely used online survey tools available in the market. You can compare each survey platform to select the one that appeals the most to your needs.
What are Online Survey Software's?
Survey software can build web-based polls, quizzes, and surveys. These forms are sent to the audience by the organization to perform market research or receive feedback.
Businesses can gain insight into participant perceptions of occasions, initiatives, customer support, and other facets of their operations by using survey software tools. Most frequently, surveys are conducted via email or as pop-ups on the business's website. Non-commercial organizations might use survey technologies for their needs, such as academic research.
Surveymonkey vs Google Forms
SurveyMonkey
Google Forms
More than 200 survey templates are available on SurveyMonkey, categorized by industry and use.
Even in the basic plan, there are 40 templates.
Google Forms comes with 20 simple templates. Form creation is accelerated by the lack of templates.
The free basic plan is limited in what it can do. Options with premium features begin at $32 per month and $25 per user per month for teams.
The most expensive premium plans start at $99/month for small businesses and $75/user/month for teams.
Everyone with a Google account can use this survey tool for free.


More customization is available in the business suite for $6.
It only has a few colors and fonts and just 9 pre-designed themes.

With the premium plan, you can upload logos and create your templates. You can also choose from various fonts, colors, and background options.
Google Forms doesn't really support customization, especially brand-specific.
You can just choose a color scheme from pre-made themes by category. select a font from the 4 available options.
Integrates with several applications like Slack, WordPress, Trello, Microsoft Excel, etc.
Only Google applications like YouTube, Sheets, and Drive can be integrated.
They do not offer built-in integrations with other applications..
It contains a lot of competent team collaboration tools and strategies.
Google Forms doesn't have as impressive collaboration.
It offers analytics-powered AI solutions for guided employee experience, business feedback management, brand monitoring, etc.
Google Forms don't provide any particular solutions. They only have pre-made templates for various uses.
Every button and field in SurveyMonkey is available in 55 different languages.
Google Forms does not support many languages in surveys. Only the English language is supported.
You can choose the way your respondent data is displayed. Changing the colors and labels of your graphs is also possible.
In their premium plan, you can export the results for in-depth analysis.
Google Forms don't contain any analytics tools.


To create custom charts and graphs, you must send the collected information to Google Sheets.
All customers have access to 24*7 email help for urgent questions or concerns.
Docs Editors Help Center is accessible to users in the free version.
If you choose Google's business suite, their team will provide you with personalized email and even phone assistance.

Qualtrics
Qualtrics is one of the most well-known brands in experience management.
Features of Qualtrics:
The robust survey platform is designed for businesses that gather a lot of data and require a wide range of tools to evaluate it.
Qualtrics has strong surveying features. With branch logic, support for several languages, various question kinds, and total control over who fills out your forms.
You can also allow anonymous entry but limit it to one entry per individual.
Qualtrics provides value that goes beyond surveying. The platform analyzes your data and supports your team in acting on it. Team members may swiftly close the loop to reduce churn using Qualtrics' insights.
Qualtrics is a seasoned CX platform provider with extensive knowledge of cross-departmental apps that push data to the teams in charge of sales, marketing, and products.
The vendor also has the second-best rankings for enabling B2B, B2C, and B2B2C business models.
The free tier from Qualtrics has fewer features and restrictions.
The cheapest Qualtrics CustomerXM bundle is $1500 each year.
You can obtain comprehensive pricing information for the Enterprise tier account by asking the vendor for a quote.
Qualtrics is meant for enterprise-style firms that are prepared to spend time training people to gather data using a premium product.
Due to the platform's integrated complex analytics capabilities, Qualtrics provides more sophisticated reporting possibilities.
There are more possibilities than competitors for creating logically based question branches during survey design.
Customers praise Qualtrics' assistance, saying it is easy to get in touch with a representative when necessary.
​​Users who aren't familiar with enterprise-grade software may find Qualtrics to be more challenging.
Users have mentioned that there may be issues or difficulties getting surveys to display correctly on mobiles.
Typeform
Features of typeform:
Using Typeform, we can create a form for various reasons by using several built-in templates and form modification options.
There are more than a thousand free and paid templates available. Marketing, education, events, human resources, sales, etc., are just a few template categories.
There are 25 form elements in Typeform. All are free, aside from "payment." You can build practically any form with these elements. Some of them consist of the following:

Drop-down
Multiple Choice
Picture Choice
Yes/No
Legal & consent
Net Promoter Score
Opinion scale
Ranking
Rating
Using Typeform, we may create many checks and element-specific validations.
You can share the form with anyone and gather user feedback. It enables sharing in the following ways:

Public URL
QR Code
Embed in a webpage
It provides many embed modes and customization of form for a web page.
Typeform supports collaboration with a team in the paid version.
Many popular services are compatible with Typeform. 79 different applications support integrations with Typeform. Popular services include the following:

Google Forms
Google Analytics
Canva
Slack
Excel Online
Microsoft Teams
To customize the form, you can add images and other items because Typeform permits one question per page.
Typeform is expensive. The free version of Typeform has few features. To access advanced services, it provides three premium programs.
The Base plan costs $29/per month
The Plus plan is $59/per month
The Business plan is $99/per month
You Must Read: Top 5 JotForm Alternatives You Cannot Miss in 2022
Microsoft Forms
Microsoft Forms is integrated with Office 365.
Features of Microsoft Forms:
It can make simple questionnaires and survey forms with several questions per page. It has extremely few form fields and customization possibilities.
Microsoft Forms only includes 8 form elements. Simple forms can be created using these form options. The main form element available with Microsoft Forms are:

Choice
Text
Rating
Ranking
Net promoter score
It enables us to include several element-specific tests and validations. The ability to establish validation rules is better with Microsoft Forms. There are a lot of checks and validations available.
Microsoft Forms only has 14 templates. The templates include the following:

Event feedback survey
Nomination survey
Student exit survey
Anyone can access the form, which we can use to get feedback from users.
Microsoft Forms does not support cooperation.
Only Microsoft Sharepoint and Office 365 can be integrated with Microsoft forms.
The only other options that Microsoft Forms provide are to add backgrounds and colors to the form.
Microsoft Forms is free with your Microsoft account.
Conclusion
Each of the mentioned online survey platforms has its pros and cons. You can try the free versions of this software to see which suits your business needs.
This article explains the virtues of each survey platform in depth for the users to make the right choice. You can pick the combinations of any software and pit them against each other to select the one that will be most efficient and provide the best value for your money.