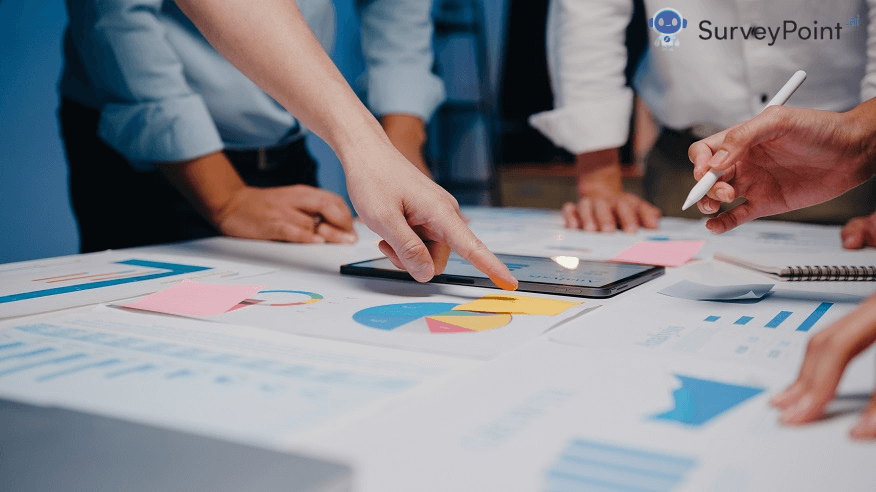 Tracking development can be challenging when so many people are involved in the process, from brainstorming to final testing. A product's development cycle could last several months or even years. A project manager's job is to ensure everyone is happy and that the teams working on the project work together cohesively throughout the entire process. This is where a product roadmap can help you coordinate your efforts and create an end result that is true to your vision.
Product Roadmap designing is crucial to ensure that a great product is constructed within the desired timeline. With the help of a roadmap, managers can save resources and ensure output quality. Let's see what product roadmap designing is and why it's crucial.
What Is Meant By Product Roadmap Designing?
A product roadmap is a compass regarding the vision and mission of a new product's development.
Businesses must conduct extensive market research, while the latter requires innovative, cutting-edge, and accessible technological solutions. Product roadmaps outline the reasons for developing a product and the steps to be taken in order to do so.
Furthermore, it specifies how much time, money, and resources the product will require. By using a product roadmap, you can formulate an action plan. On the other hand, the product roadmap also details the anticipated outcomes.
Designing a product roadmap helps businesses see where they are headed in the near and distant future in terms of product improvement.
These road maps primarily determine growth vectors by the product strategy and its responsiveness to customer feedback.
RELATED: 10 Powerful Product Survey Questions for Better Insights
Is It Essential To Design A Product Roadmap?
At each step of development, a product roadmap can help to resolve issues across teams. Here are a few reasons why product roadmap designing is essential.
Strategize with Surety
Organizations have to complete multiple projects concurrently. With the product roadmap considered a general origin across teams, it gets easier to decide which project serves a greater purpose for a certain business and should be prioritized.
Such a practice enables managers to realize what exactly is the goal of each step of the development and how it should streamline the whole process to achieve maximum efficiency and quality output. As a result, errors and mismanagement of valuable resources, such as time, will be reduced.
Efficient Communication And Coordination
Every product-based software company has a graphics team, a coding team, a marketing team, and so on. All these teams have to collaborate throughout the development process of a product. The entire software solution will only work according to the product manager's vision if these teams work together.
It is possible to prevent this disaster with product roadmaps while showing investors the value of the designed product.
Better Decision-Making
Throughout the product development phase, project managers routinely decide upon weekly targets, hiring necessities, level of redundancy, etc., in a team. With a product roadmap, companies can make well-informed, future-focused choices about how to allocate resources best to achieve their stated goals.
Believe in a product amongst investors might be boosted in this way as well.
RELATED: How to Make Perceptual Maps: Definition, Examples and More
Types of Product Reviews
Product roadmaps have three types depending on what they track and represent.
1. Status-oriented product roadmaps
As the name suggests, these product roadmaps are designed to track the status of a product's development progress.
Status-oriented product reviews mostly have three sections – now, next, and later.
Each output on the status-oriented product roadmap is concerned with achieving a strategic goal.
2. Theme-oriented product roadmaps
Unlike traditional roadmaps, these roadmaps do not focus on specific deliverables but rather showcase the value that each team will contribute. It is actually a set of goals based on resolving specific challenges in a particular theme. One theme lasts for about one quarter.
3. Outcome-oriented product roadmaps
The outcomes of these roadmaps are the focus rather than the delivery value or the project's status. Specific results to be achieved are outlined at each step, and all of these results point to success.
Outcome-oriented product roadmaps define success at each step for the investors and other stakeholders.
How To Check The Effectivity Of The Roadmap?
An effective product roadmap design maintains credibility with stakeholders and keeps in purview the post-launch customer satisfaction. This method can answer a number of questions concerning a roadmap strategy.
Will customers value it? (If not, then it has to be replaced with something customers will value).
Will the final product soothe the customers' pain points? Gut feelings cannot be the basis of deciding how valuable something would be for a customer. A decision should be made based on metrics and irrefutable evidence.
Who owns it? Every target needs an owner who knows the nuances of the development and strives hard to achieve it.
Does it belong there? Adding more items to a review can be prevented by prioritizing and limiting time and resources. Only a chiseled project manager knows how to design a product roadmap that will finally win customers' applause.
Step-By-Step Instructions For Creating A Product Roadmap
Gather context
A good product roadmap will include timelines, goals, initiatives, features, releases, metrics, customer data, etc. Managers should gather this context and draw insights from this relevant data pool.
Create a vision and strategy
Once a team has the necessary data to work with, it can form a vision about what problem they are trying to solve, who are the top competitors, how the new product is different, what should be its sales targets, etc.
Once each member develops a vision of how the product should be, the manager can start allocating resources to start building its prototype.
Review goals
After a business has decided upon its strategy, it should focus on which goals to prioritize.
The managers should divide the product's development timeline into different periods and decide what needs to be achieved at which specific time.
Discuss with all teams
A product roadmap is used by several teams working on the same product. Thus, the project manager must discuss it thoroughly with all groups and consider their feedback to ensure all team members are aligned as per their job roles.
Executing the product requirements
After all internal stakeholders have agreed on the roadmap objectives, authorities must define the product requirements and features. This can be based on analyzing the market, consumer behavior, and demands.
A product roadmap works on having a set timeline to achieve various goals. The development teams should decide when, why, and what has been determined. Setting a realistic and achievable release date will help all the teams distribute responsibilities and start working.
Depending on the product type and timeline, managers choose a roadmap format from the given types of product roadmaps (mentioned above) and then have a no-date, hybrid, or timeline-oriented roadmap.
A no-date roadmap would not have specific dates but a tentative timeline for achieving product goals.
Hybrid roadmaps provide an overview of short-term progress but leave the future open.
A timeline roadmap will give a detailed overview of product development with fixed deadlines,
From here, the product will be handed over to the tech team for development and eventual commercialization.
Make Sure The New Product Is Well-Researched Before It Is Launched
Before jumping in to start a product development agenda abruptly, it is always recommended to plan it prior. Product roadmaps are popular among product managers due to their own merit. However, the basic point of creating a product development design is to gather data regarding market reality and accordingly develop a new product that fits customers' expectations.
Several businesses have benefited from SurveyPoint, the industry-leading online survey platform, by learning more about the marketplace and customers' preferences. With cutting-edge polls, you can rest assured that your clients will only give you honest feedback, and your personal information will be safe.