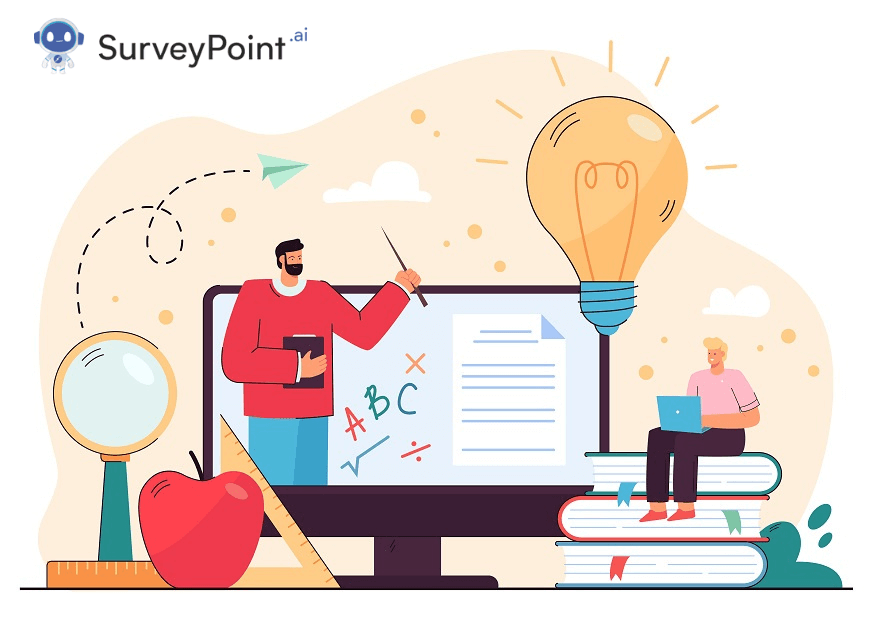 To narrow your focus and narrow the knowledge gap, you need to identify a research problem. You can seek out issues to directly impact the world, or you can investigate theoretical concerns with the intent of learning more.
Some studies will address both of these questions, but typically an investigation will only examine one. The kind of research problem you settle on should reflect both your overarching research interests and your predictions about how well they'll fit together.
This post will discuss some strategies for zeroing in on a specific research question. Formulate your problem statement and research questions as part of your introduction or proposal for the research.
Exactly What Is The Significance Of The Research Problem?
It is not sufficient for academic research to merely have an exciting topic. You can't expect to have a focused, manageable research endeavor if you don't start with a clear research problem.
You could wind yourself restating what others have said, trying to cover too much ground, or conducting research without knowing why. For research to be fruitful and yield valuable results, it must be directed toward solving a specific problem.
To develop a thesis, start a research paper, or write a research proposal, you must know exactly your research problem and why you will investigate it.
RELATED: An Effective Research Strategy for Business Uncertainty 
Research Problem Statement
When conducting research, what exactly is a " research problem statement"? A research problem statement is simply a question that needs to be answered. It is the lack of awareness of a certain topic or situation. A functional research challenge can be used to bridge a knowledge gap, which can then inspire further research. A clear presentation of the issue will help establish the point of the investigation.
Indicators Of A Well-Formulated Problem Statement
A research problem statement has several elements:
To be effective, it must fill in the knowledge gap.
There needs to be a substantial impact on the research for it to be considered meaningful.
Future studies will benefit from this information.
You can see exactly what the issue is when you have all the information.
Researchers' time, knowledge, abilities, and resources must coincide with the project's needs.
An ethical approach must be taken to problem-solving.
You can use conventional research methods.
Your next step will be formulating a problem statement and research questions or hypotheses based on the narrowed-down research problem.
RELATED: Proven Tips to Improve Quality of Research Surveys  
How to Construct a Research Problem
The five steps to developing a research problem are as follows:
STEP 1: Conducting research is to zero in on an exhaustive research field that piques your curiosity and aligns with your expertise. 
This topic needs to be relevant to your research interests and academic focus in some way. A researcher in the field of sports education, for instance, can focus on areas as diverse as football, soccer, ice hockey, and baseball. These are the overarching themes from which specific research questions might be derived to formulate marketing plans.
STEP 2: Break up the large space into smaller sections
You should narrow your study field down to something more precise that is both feasible and researchable after you've settled on an important topic to investigate. You can achieve this by identifying a sub-area inside the larger field and focusing on that. If soccer is your big picture, then you can narrow it down to the following:
Profiles of professional soccer players
Club information in soccer
Soccer club quality
The influence of the team on the community
Regions that generate income
Financial backers of the soccer teams
STEP 3: Pick a niche
Time and money limits prevent you from studying every niche. So, zero in on a certain subfield that fascinates you while also being within your reach. The topic you choose should be of interest to scholars and contribute significantly to their body of knowledge.
STEP 4: Create investigational queries
After settling on a specific niche, consider the areas that need further investigation. Put pen to paper and start writing down questions you think are crucial to the inquiry. There may be a lot of inquiries, but pick the ones that will have the most significant effect. The time required for the study is proportional to the number of questions you design. Determine the number of questions to ask based on how long you anticipate the research taking.
STEP 5: Develop a strategy for achieving your research goals
The study's goals serve as a starting point for formulating research questions. The research topic and the research goal are not the same things. Language makes all the difference. In most cases, the tone of a research question is one of inquiry. Research goals, on the other hand, are directive. Words like "examine," "investigate," "explore," and "find out" all belong to this category.
How Can SurveyPoint Help?
When comparing two data, it's simple to spot a change, but it requires more work to determine whether or not that change is statistically significant. This is especially true if you are comparing results from different groups of responders or if your question has many correct responses.
Save time and effort on analysis by investing in the appropriate technologies. Allow SurveyPoint to take care of all the grunt work for you and watch your workflow efficiencies soar.
Learn to work smarter, not harder!
Explore our solutions that help researchers collect accurate insights, boost ROI, and retain respondents.
Free Trial•No Payment Details Required•Cancel Anytime