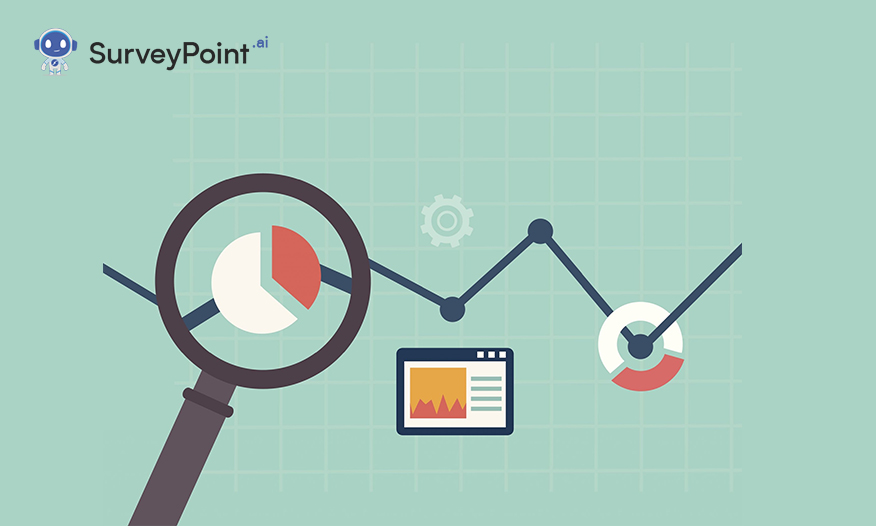 Sticking to mere papers can feel like a nightmare when it comes to research. However, data collection and gathering valuable industrial insights can be pretty beneficial for any business if done right. It can help you make impactful decisions and curate your marketing strategies in a way that actually works. To make research accessible, you can use data collection software to capture high-quality data and manage it like a pro.
So, if you are on the search for the best data collection tools, we have compiled just the list for you. Take a look at our favourite tools for data collection in research.
What Is Data Collection Software?
In simpler terms, data collection software is a computerized version that stores data in an electronic form. One of the primary benefits of using such tools is eliminating the need to enter the data on paper. It also helps reduce manual errors and reduces efforts to the minimum.
You can choose from various tools for collecting and storing data. Some tools can also allow you to keep the collected information on your devices, like a phone or a laptop. Moreover, you might also be able to access the data in an offline mode.
While searching for the right tool, ensure the app or device allows you to track the information in real time and offers an easy-to-navigate interface.
Also Read: Top Rated Online Form Builder Apps You Can Switch To In 2022
Top Data Collection Softwares To Use in 2022
Below are some of our favourite data collection software choices for your research:
1. SurveyPoint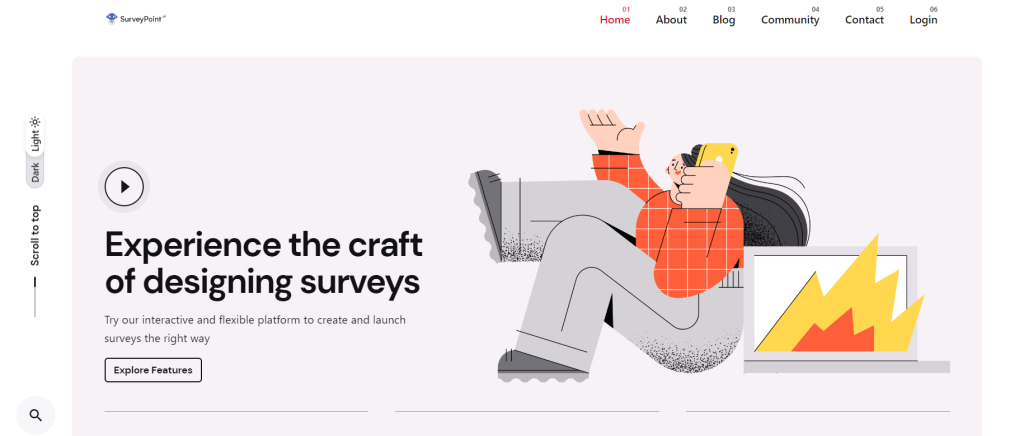 This platform may be an excellent option if you need a place to design and send out surveys, as well as compile the results. Available on Web and mobile devices, SurveyPoint is more than just data collection.
It transforms the entire process of researching by integrating the latest technology and helping the users track all the collected data in real-time. Moreover, it is extremely easy to use and navigate and comes with advanced features that are readily accessible.
Users can use pre-made templates and themes to build surveys within seconds and use features like emailing or embedding to circulate the survey. Once the data is collected, the app shows all the information in visually appealing graphics to help you understand quickly and make the process more fun.
Pricing: $15/month. Free trial available.
2. Teamscope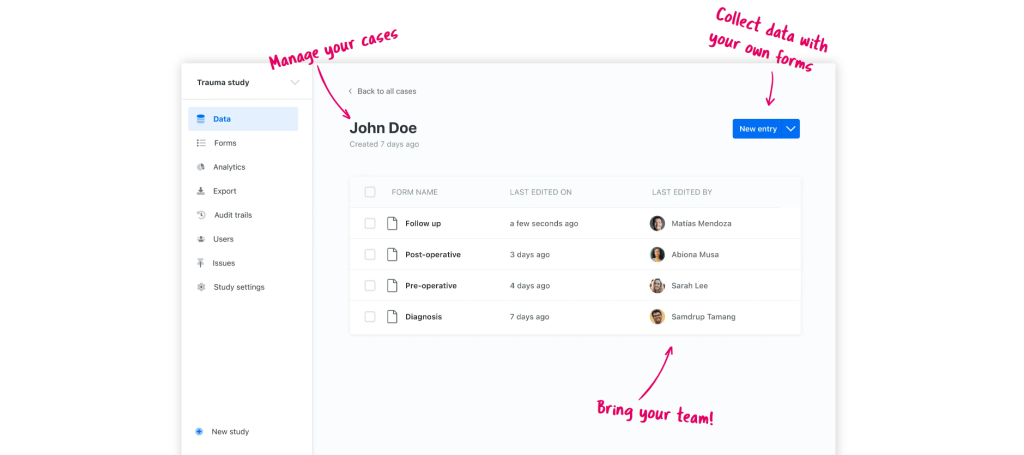 Teamscope is an easy-to-use and highly secure platform used for data collection. Mostly used for clinical research, the platform is perhaps the world's first offline tool app for data collection.
Though the features are limited and the app comes with a steep learning curve, Teamscope allows users to collect quantitative and qualitative data without accessing the internet.
Another essential feature of this tool is its priority toward data security. Although the platform is expensive, your security will never be compromised. Every time a user launches the app, they will be prompted to provide their login details. If the programme detects 30 seconds of inactivity, re-authentication will be required.
The app is available on devices with operating systems like iOS, Android and Web.
Pricing: $389.20/month. Free trial available.
3. Open Data Kit (ODK)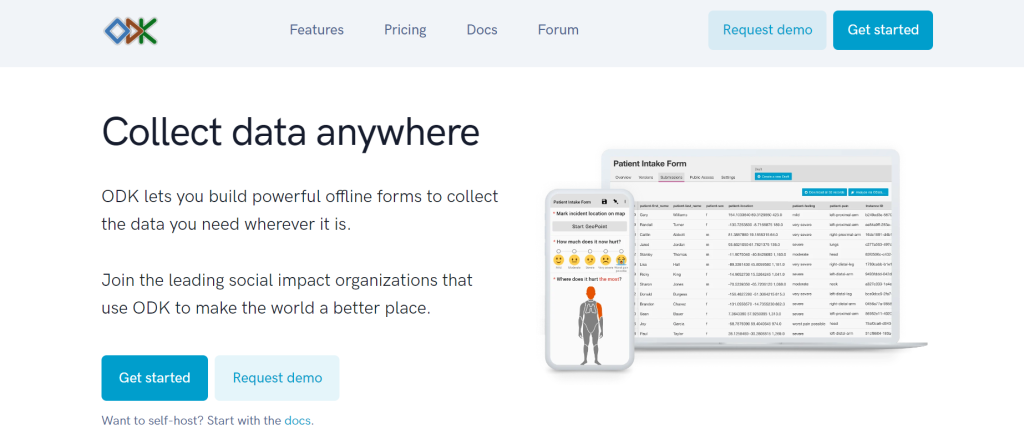 ODK is an open-source application available only on Android that helps users keep the collected data safe. The platform works on a resource-constrained environment that offers easily accessible features, easy to use interface and is also easy to scale.
Users can store data in a variety of ways, such as files, images, and locations. Moreover, with strong community support and bi-directional synchronization, the app is a pretty good choice for someone with limited research needs.
Because you must know Java to use the platform to its full potential, the tool has a bit of a steep learning curve and is usually difficult to navigate sometimes.
Pricing: Free.
4. KoboToolbox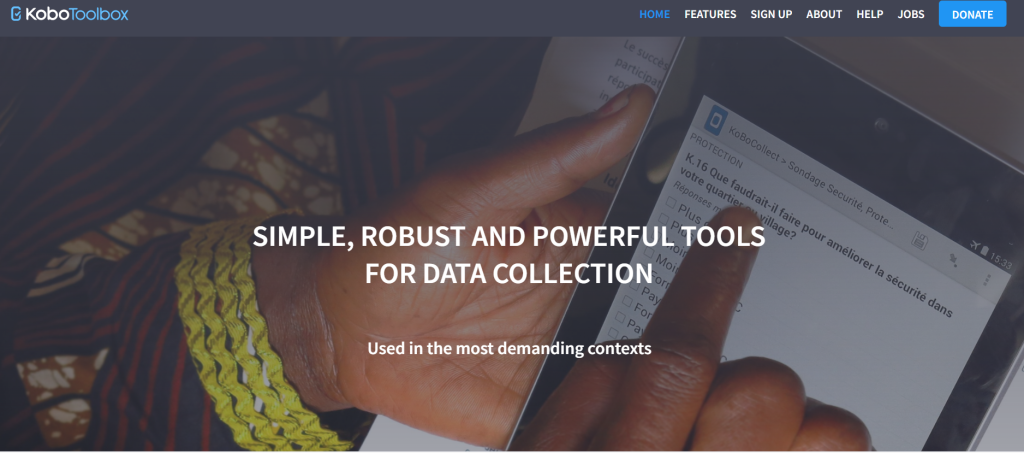 KoboToolbox is one of the several open-source data collecting and storage platforms utilized by philanthropic organizations. It's an open-source tool curated by the Harvard Humanitarian Initiative.
The primary purpose of this app is to collect and enter data. In addition to the web application, the tool also offers a free app on Android: KoboCollect.
While it does not have offline access to the data stored, it is a valid choice if you want to gather resources for social issues like homelessness or starvation.
Pricing: Free.
5. REDcap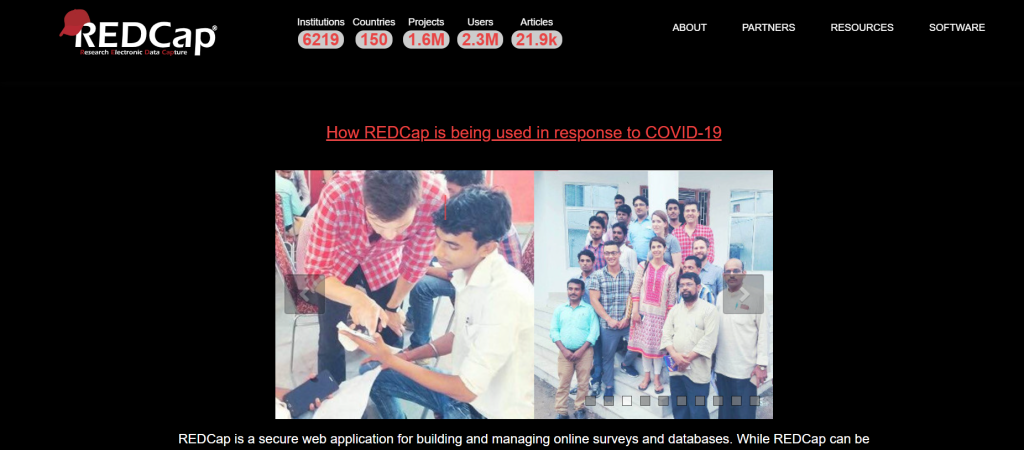 Entirely free for not-for-profit organizations, REDcap is used to capture electronic data and create reports. Users also use this app to manage their database and clinical trials.
Due to its limited features and steep learning curve, the platform is pretty expensive, even though it is free for non-profits. The platform meets all the standards of HIPAA and ICH-GCP.
The app is available in over 130 countries and is also available to download on iOS and Android devices.
Pricing: Free for non-profit programs.
Which Platform Is Right For You?
The choice you go with would genuinely depend upon your research needs. If you want high-tech security, you can use the Teamscope app to meet your needs. As a novice, however, SurveyPoint can be an excellent solution for developing, distributing, and analyzing data.
Ready To Future-Proof Your Business?
Sign-up for a FREE account and get a sneak peek into our intuitive survey dashboard panel.
Free Trial • No Payment Details Required • Cancel Anytime
Heena Shah – Content Writer at Sambodhi