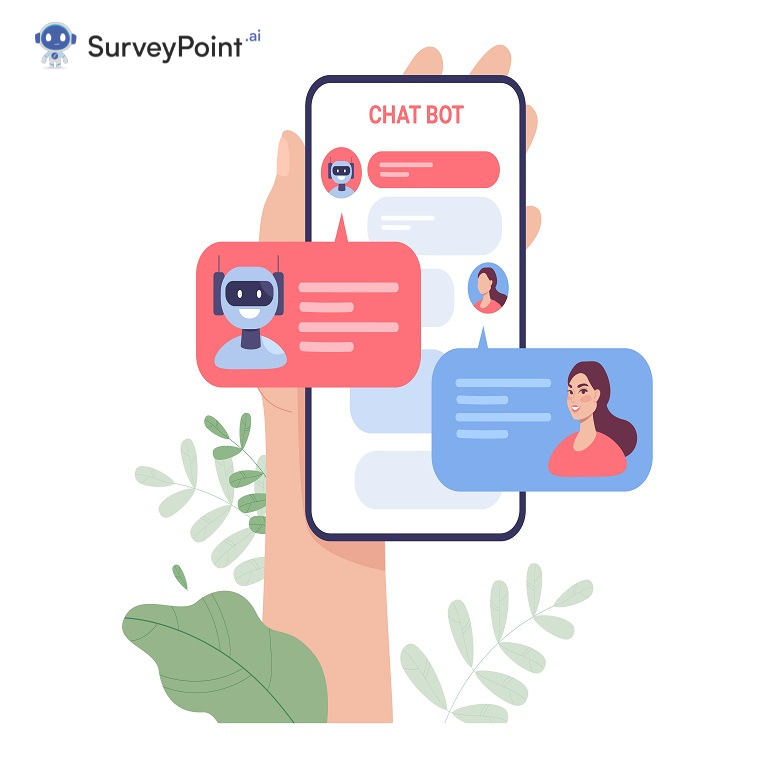 1.4 billion individuals use chatbots worldwide today. The market for companies that offer chatbot technology has grown more competitive as a result of the explosive growth in demand for chatbot software. Many organizations now promise to fulfill the same promise, making it challenging to select an AI Chatbot.
We've compiled the top AI chatbot platforms to make it easier for businesses of all sizes to select the best platform per their needs. This list talks about some of the best AI Chatbot Platforms that serve different purposes.
What is an AI chatbot?
Chatbots that use artificial intelligence (AI) deliver a somewhat human-like experience and can hold natural conversations that improve over time. Basic chatbot technology advances the discussion by using keywords suggested by the bot or UX elements like Facebook Messenger's suggested responses.
Artificial intelligence-powered chatbots use natural language processing and semantics to comprehend the context of what is being said. The most advanced artificial intelligence software has been developed for the most powerful AI chatbots. 
Businesses are introducing their best AI chatbots to have one-on-one conversations with clients and staff. AI-powered chatbots can automate various jobs, including customer support, administrative, and operational tasks, as well as sales and marketing.
It's essential that organizations choose technology that puts the end-user experience first, achieves objectives, is simple to use, and integrates well with other business systems.
Benefits of Advanced AI Chatbots
Compared to rule-based chatbots, Artificial Intelligence chatbots have several advantages, including:
They collect data to improve continuously.
They can examine and comprehend user behavior trends.
They are capable of making a variety of decisions.
They offer more precise responses.
They might be able to speak several languages.
Popular AI Chatbot Platforms
1 Meya AI
Meya AI excels at developing AI-based chat apps for the internet services, consumer goods, telecom, and e-commerce sectors. The fact that well-known companies like Google, Sony, and other major corporations use the software is its primary selling point.
You may create advanced bots or cognitive applications with Meya AI's help. Because it has a built-in cognitive framework, you can create, run, and train your cognitive application or AI bot all in one location.
Features of Meya AI:
Automation of the process.
Integration with websites, social media platforms, and CRM systems.
Automate returns from customers.
Can design specialized upsells using customer data.
Prices: 
Standard version: $500 per month.
Pro version: $2,500 per month
You Must Read: Chatbot Survey: Can It Enhance Your Customer Service? 
2 Aivo
Aivo is the best tool for building chatbots with cutting-edge AI capabilities like semantic intent detection and deep machine learning. One of the world's biggest and most effective AI chatbot platforms, Aivo, managed over 120 million interactions in various languages.
With the aid of numerous AI technologies, unstructured interactions can be created, enabling the bot to understand slang, mistakes, emoticons, geographical differences, and audio messages. Among their customers are General Motors, LG, Visa, and Uber.
Features of Aivo: 
Specialized reporting.
50 languages are supported.
Customers can receive proactive alerts via SMS or WhatsApp.
Data confidentiality.
NLP based on deep learning.
Aids businesses in creating intelligent and interesting client interactions.
Price: 
For a personalized price, you must get in touch with the business.
3 ProProfs Chatbot
ProProfs excels at obtaining leads and streamlining the sales prospecting process. Providing prompt responses to client inquiries and enhancing customer support efforts.
Businesses searching for real-time sales and support services for their websites should choose ProProfs Chat, created with them in mind. Users of the platform can create unique chatbots that automate assistance, convert leads, and increase sales.
Features of ProProfs: 
Create dialogues using branching logic.
Create your chatbot's workflows using drag-and-drop features.
Templates for pre-built chatbots to help users get started.
Use the chatbot to direct chats to the appropriate department.
Price: 
ProProfs Chat basic plan: $10 per user per month.
Premium plan: $15 per user per month.
4 Many Chat
ManyChat is the finest tool for generating Facebook Messenger bots for marketing, sale, and service, as well as increasing ROI and revenue. Customers can use the ManyChat chatbot to initiate a conversation by clicking a link on the website, email, or any other platform.
If you're searching for a quick method to start a straightforward chatbot on Facebook Messenger that can sell goods, schedule appointments, give order updates, or distribute coupons, ManyChat is a fantastic choice.
Features of ManyChat:
Many personalized chatbot flow possibilities.
Segmenting the audience with 10 tags.
Internal growth resources.
A/B testing option
Free Facebook Messenger plan.
Option for paying as you go with the Pro Plan.
Price:
Free Plan
Pro Plan: $10 per month.
Business Plan: Custom pricing is available.
5 Mobile Monkey
The best application for communication on social media is Mobile Monkey. It makes it incredibly simple for you to construct chatbots. The product enables the development of scripted bots for consumer interaction. Customers praise the user-friendly, straightforward interface of the application.
This Facebook AI chatbot functions on other platforms besides Messenger. It offers a seamless experience across Facebook, Instagram, WhatsApp, and webchat. With this chatbot, you can provide customer service whenever they need it.
Features of MobileMonkey:
Integration with WebChat, SMS, Zapier, and Facebook Messenger
Scheduled sends
Ready-to-use chatbot templates for Instagram and Messenger
Simple to install and use
Prices:
Free version available
The PRO version: $6.75 per month
The PRO Unicorn version: $14.25 per month
InstaChimp Platinum: $19 per month
MobileMonkey Startup Edition: $119 per month
6 Salesforce
Salesforce is the most excellent option for AI-powered chatbots to automate customer support. It provides a platform for customer service that enables you to grow help using clever chatbots powered by AI. Regardless of the absence of actual human workers, you may provide 24/7 customer service thanks to these chatbots.
When clients engage with your chatbot, Salesforce allows you to take advantage of the customer, product, and knowledge data it contains. Your chatbot can also add records and start automation in Salesforce, which significantly increases productivity and ties it to your company's objectives.
Features of Salesforce:
Strong AI for conversation.
Able to triage and, if necessary, route to human agents.
Seamless syncing with other SalesForce solutions
Salesforce Service Cloud is required.
Prices:
A 30-day free trial.
Essentials plan: $25/user/month.
Professional Plan: $75 per user per month.
Enterprise Plan: $150 per user per month.
Unlimited plan: $300 per user per month.
The Best Chatbot for Fun
A fun chatbot creates engaging interactions by cracking jokes and inquiring about users' preferences in emotional language. Therapeutic, financial, e-commerce, and other fun bots are all possible.
Hector
Hector is a fun chatbot that engages in conversations by cracking jokes, playing hangman, reciting koans, and providing fantastic drink recipes.
Ruuh (Requires Facebook)
A chatbot dedicated to entertainment, Ruuh focuses on comedy, Bollywood, music, and other entertainment. She speaks English and is developed with an urban Indian target audience in mind.
Chai
You can start chatting with one of Chai's five ready-made bots immediately without registering. These chatbots fall under various categories: roleplay, friendly, romantic, scary, and well-being.
Kuki
On Kuki, in addition to chatting, you may play easy games like Tic-Tac-Toe, give gifts, take quizzes, etc. It also features a tarot reading and a daily horoscope. You can pass the time away engaging in all of these activities.
Conclusion
It can be challenging to select the top AI chatbot platform, given the growing number of options available. The readers can compare chatbot platforms after researching the many choices on the market.
The Best AI Chatbots help enable impressive productivity, but choosing the proper AI partner is essential. The most effective business-specific AI chatbots concentrate on a single primary use case: customer support, surveys, office work, or sales.
By thoroughly researching what every platform offers and the chatbot interaction you want your clients to have, you can decide what chatbot platform is best for your business.