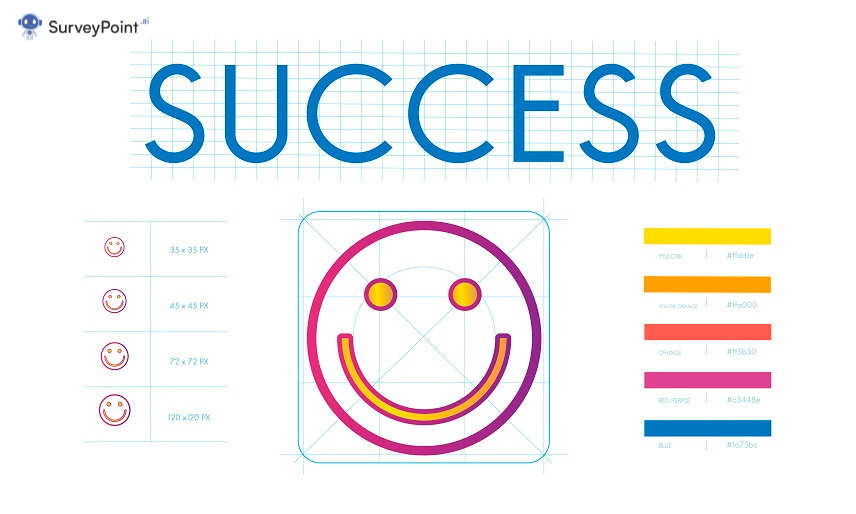 Do you want an easy way to figure out how happy your customers are with your service, feature, or product? In this situation, a question with a smiley face surveys rating scale might be helpful.
This post will explain what a smiley face survey is, when it should be used, and how this kind of survey can be given out.
More and more people are filling out online surveys on their phones. Since billions of emoticons and smileys are sent daily, it might make sense to include them in your surveys if they are relevant.
This will depend on the type of survey you're making, your goals, and how much information you want to give. But a free smiley face rating scale may be an excellent way to reach out to your audience and get more responses if you're doing a quick survey to find out how happy your audience is.
Smiley Face Surveys: Definition
Smiley face survey questions are open-ended rating questions that use emoji faces to figure out how people feel about something.
A survey with smiley faces is much faster and easier to understand than one with text-based answer options.
Using a smiley face rating scale, a respondent can show how they feel in a short amount of time. Respondents can quickly give honest answers by clicking on the phrase that best matches their own.
In a survey, a "smiley face" question is quite popular. This is because smiley faces are a type of emoji that is used and understood by many people all over the world. Recent polls have found that 92% of internet users use emojis daily.
If you're doing a survey, use a smiley face rating scale in black and white instead of a traditional scale to get more helpful feedback faster.
Using emojis and other visual languages can save your readers time and effort when filling out a survey because they won't have to read through each answer choice.
Customer satisfaction surveys with a smiley face rating scale are the quickest and most accurate way to find out what your customers like or dislike.
Why Using Smiley Faces in Surveys is a Good Idea?
Emojis with happy faces could be used instead of words as answer choices for several different reasons. To name a few:
A quick and easy way to get people's ideas
It is much easier to figure out how each respondent feels by looking at a smiling face than by reading through a long list of words.
Easily understood by responses.
Respondents can look at an emoji and say something immediately without reading the question or thinking about it.
Since everyone understands emojis, people worldwide can easily share their thoughts and opinions, even if they don't speak the same language.
Higher numbers of people taking part
Smiley-face surveys usually get the most responses because they are easy to fill out.
You are in a great position to make customers happier and keep them returning. Emojis make it easy to quickly get customer feedback and figure out how to improve their experience. If you use a star system to ask customers to rate their experience, they will see that you value their time and work.
When and Where to Employ Smiley Face Surveys?
Using rating scales with smiling faces can be helpful in many surveys. A few typical cases are:
Places with a lot of foot traffic where people are always on the go and less likely to complete your survey if they have to stop and read the alternatives for their answers instead of choosing from easily recognizable pictures like emojis.
Including a survey question with a smiley face icon in your email signature is a quick and easy way to collect consumer feedback.
Including a colorful smiley face query, as opposed to a simply text-based one, is more likely to attract consumers to provide feedback, even if some customers find popups bothersome.
Among the Younger Demographic
It's more probable that you'll obtain a response from a younger demographic if you frame your survey question using visual material like emojis rather than plain text.
Where it can be hard to communicate
When communicating with someone whose native language is not your own, emojis and other happy faces may be a lifesaver. Using emojis in your survey will increase the likelihood that people will respond because they are universally understood.
Useful Smiley Face Grading Scales
Generally speaking, three distinct kinds of rating systems use smiley faces:
The most common emoji rating scale is a five-point system with five different smiley faces representing the following levels of satisfaction: Very pleased, Satisfied, Somewhat Satisfied, and Dissatisfied. Very happy, satisfied, neutral, and unsatisfied.
The "neutral" option is generally removed from this emoji grading system. Respondents are presented with a list of alternatives. Were you: Extremely satisfied, Satisfied, Dissatisfied, or Extremely dissatisfied?
Respondents can only choose between "Satisfied," "Neutral," or "Dissatisfied" on the emoji rating system.
Why Do We Do Surveys with Smiley Faces?
Smiley face surveys are a quick and easy way to determine how happy customers are. Smileys surveys are easy and fast and can tell if your customers are satisfied with your product or service.
Get a lot of customer feedback and participation.
It's much easier to pick a happy emoji to show how you feel in a survey. Customers will spend less time on this survey, giving you more time to use the information you get to improve your products and services.
To get honest answers, encourage direct conversation.
Smiley-face surveys are a great way to get customers' feedback without worrying about language barriers. Whether you get customer feedback at a physical booth or via an online survey, adding smiley faces gives you a new view.
Smiley Face Survey Template
Below is an example of a Smiley Face Survey for a customer.
Hello,
We're glad you went with [company name]. We work hard to ensure that using our products is a good time for you. Our job is to give you the best service we can. Your input is what drives us every day to do a better job. Answer this short survey to help us improve our customer service.
Please rate how well our products worked for you.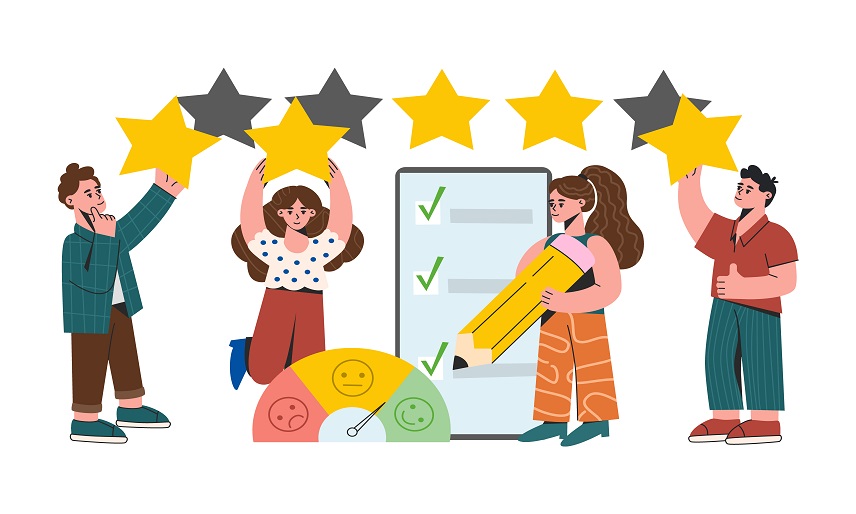 Conclusion
With smiley face surveys, you can get quick feedback from your customers that you can use. When used correctly, smiley survey questions can help you improve and optimize the experience you give your customers. This post will help you make smiley face surveys that work well.
Do you want to make and run a smiley-face survey on your own?
Survey Point has everything you'll need to create and run a successful smiley face survey.
Visit https://surveypoint.ai/ to know more.