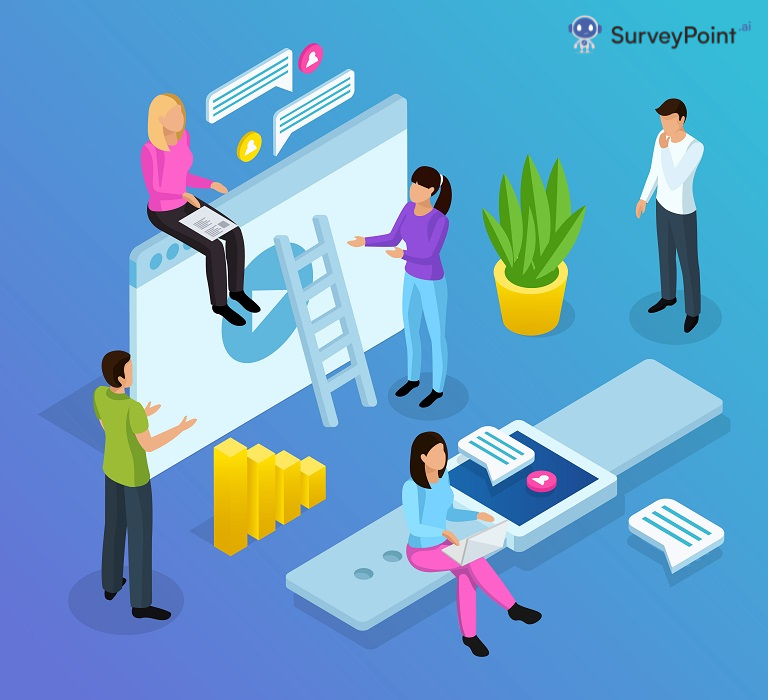 The digital era has made monitoring and enhancing employee engagement platforms simpler than ever. You can use various platforms, programs, and methods for tracking employee engagement to manage your staff. 
This post will discuss the best employee engagement platforms, from reward services to regular employee engagement surveys.
What is an employee engagement tool?
Employers can use employee engagement tools to improve the environment in advance so that workers enjoy coming to work and are happy in their positions. Employers can use these tools to track programs' development, address employee input, and send out frequent surveys.
Tools for employee engagement promote collaboration by opening up new lines of communication. Team members benefit from regular check-ins by feeling respected, appreciated, and valued. You can attract and keep top talent by showing compassion.
Software for employee engagement can also increase the effectiveness of teams. Teams can define and monitor goals on many of these platforms and hold one another and themselves responsible for the project duties they are given. By providing mechanisms for managers to recognize and reward staff, they can assist with spirit and relationship building.
Top employee engagement platforms
15Five
In approximately 15 minutes per week, 15Five's continuous performance management system helps people advance their careers. 15Five provides managers with constant feedback, one-on-ones, reviews, and everything else they require to impact employee performance through a quick weekly check-in.
Employers can tailor the survey to their staff using the platform's suggestions. Managers use quantitative data and qualitative feedback to determine how much help and direction to offer. The tool aids managers in giving staff evaluations and appreciation top priority.
In order to keep track of reports, managers are also advised to establish team priorities at the beginning of each quarter. The "Best-Self Review" encourages managers to pay attention to their employees' development and growth quarterly, which promotes engagement.
You Must Read: How to Make the Perfect Survey Design Every Time
Assembly
Assembly is a high-performance workforce with all the tools necessary for employee engagement. It gives businesses access to a virtual community to bestow benefits and social recognition to strengthen and improve workplace culture.
Assembly supports increased employee engagement through corporate updates, employee engagement surveys, recognition, employee pulse surveys, frequent check-ins, and much more. Employers may increase employee engagement by using FREE automated templates that are entirely adaptable.
The platform features a clear rewards structure. Employees can receive many benefits, including gift cards, lunches with the CEO, and training where expenses are paid. According to the platform's Core Values Sidebar, employees may make appropriate game plans by knowing what the company's most in-demand abilities are.
CultureAmp
Thanks to Culture Amp, employers can quickly take action after understanding what matters to employees. Employers can use it to perform employee engagement surveys and establish personalized employee feedback programs. Managers can then compare the findings to those of leading organizations in their sector.
Employers may create surveys quickly and easily by using templated questions, but they can also customize surveys for special teams. Following response analysis to quantify results across the workforce, Culture Amp suggests how employers can prioritize their efforts. Thanks to the platform's reporting tool, it is simple to identify and address employee engagement factors on your team.
Awardco
Awardco is a cutting-edge SaaS employee reward and engagement solution that collaborates with Amazon Business. Worldwide employee engagement, motivation, and recognition are made possible through the platform for organizations.
Through social feeds and spot recognition, businesses can build a culture of recognition and increase employee loyalty. They can also use the platform to provide a variety of reward alternatives. Employees can use Awardco to exchange points for items from Amazon, accommodations from Priceline, ticket purchases, and personalized or branded goods from the reward system.
Awardco simplifies and improves the effectiveness of awarding and recognizing everyone. It allows for more meaningful acknowledgment, gives workers more options, and requires less administrative time.
Access SelectHR
The Access Group creates HR software and other business management solutions. Companies utilize SelectHR, an all-purpose workforce management tool, to manage things from talent tracking to workforce management. You can use talent management software to keep track of hiring campaigns from the beginning.
SelectHR assists in choosing future strategies to employ based on which recruitment techniques are the most effective. Utilize the system's training management software features to shorten the development cycle.
Once staff details are in the SelectHR system, you can monitor their development and arrange for training. Shorter sales cycles and higher-quality internal innovation might result from the dedication to staff development.
TinyPulse
TinyPulse was developed to fill the gaps left by the ineffectiveness of conventional engagement solutions. This intranet-based employee engagement platform achieves its goal of gathering helpful information through surveys. This HR software gives employers real-time access to employee feedback and opinions. 
You may use TinyPulse to give your staff members a quick, one-question pulse survey every week on the platform of their choice. It provides one-on-one instruction for employees. Furthermore, it permits staff to make anonymous recommendations, which is how employers get the most accurate and valuable input.
Motivosity
Leading engagement platform Motivosity understands that the finest teams are frequently busy and need more time and resources for their culture. This solution is simple to use, enjoyable to implement, and prioritizes employee participation in your team dynamic. Reporting on the platform is transparent. It clearly outlines the methods used by a corporation to acknowledge its personnel.
For them to support, their system divides engagement into four key areas:
Connect- assist in turning your group into a community.
Recognize- Include appreciation in your day-to-day activities.
Lead- Create leaders through transforming managers.
Listen- Give your staff a voice to make crucial decisions by listening to them.
Motivosity provides a tool for new employees to learn about their coworkers' hobbies, pursuits, and job functions. When the time comes to use your recognition points, it also gives employees a vast selection of gift card choices.
Conclusion
Employee engagement is the degree of commitment, passion, excitement, and involvement workers have for their organizations. You're probably already aware of the significance of employee engagement for the psychological health of the people on your team, but making a genuine effort to improve it is also a good business decision.
Good employee engagement software fosters an environment where each person feels heard, has a platform to offer feedback to the firm, and knows their opinions are valued.