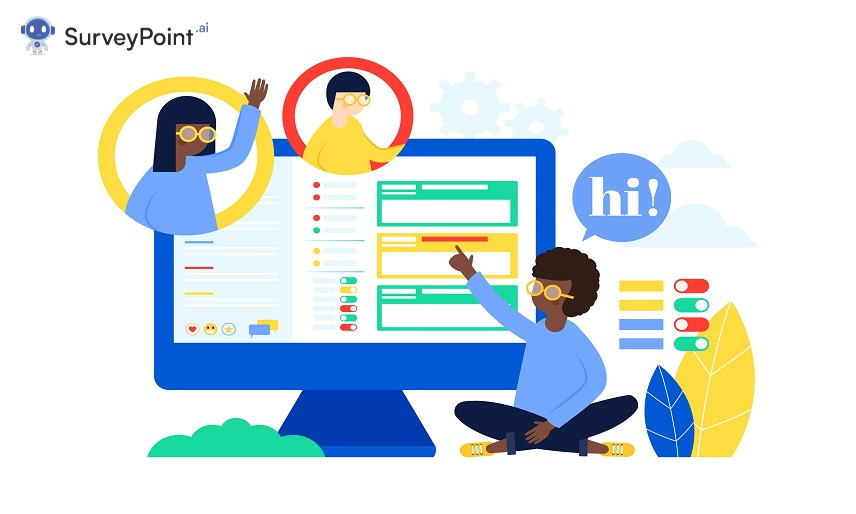 With the appropriate employee management software system, managing your staff becomes simple. Keeping track of your employees' work hours and duties will help you ensure their expertise is up to standard and their documentation is in line. Employee management can become complex when you have so much on your plate, let alone carrying it out properly and efficiently.
See this list of the best employee management tools that best suit your requirements and budget.
What is an employee experience management platform?
An Employee Management System (EMS) is frequently used by human resources (HR) professionals for hiring, onboarding, and performance evaluation. An HR manager can increase workplace productivity and simplify hiring by utilizing a specialized EMS.
An employee management system is a piece of software that encourages your staff to work hard every day to advance the objectives of your business. It supervises and directs workers' efforts in the appropriate directions.
Utilizing human resources effectively is made possible by employee management software, which helps monitor, evaluate, and govern employees' working hours. It guarantees that HR effectively handles managing each employee's paycheck and timely payment of salaries.
Employee personal and professional data is safely stored and managed by an EMS. As a result, managers can save and have access to pertinent data more efficiently. It enables you to more quickly and easily manage administrative tasks. Additionally, it aids in performance management, which lowers expenses and boosts productivity.
Top employee experience platforms.
Workday
Workday is an intuitive program with a creative and simple interface. A lot of medium-sized and large-sized enterprises use the employee management system Workday. Workday offers services like financial trend analysis, head-count visualization, and assistance during probation and notice periods.
Workday empowers decisions at all levels. Everyone has access to real-time insights to help them make wise decisions by having a single source for all financial, human, and operational data. It offers you flexible options that enable you to rapidly change your course without interfering with your business.
Listening to employee feedback is made more accessible by Workday. The tool aids in providing the experiences that workers desire. It enables the elimination of manual activities and gives workers the freedom to focus on productivity. Workday rewards and recognizes your staff as they merit.
Pricing
No free trial. Pricing is available by quote only.
Oracle PeopleSoft
PeopleSoft from Oracle is an enterprise-level solution for large enterprises that operate internationally. Government agencies, academic institutions, and other large enterprises with hundreds of people frequently use it. PeopleSoft is not recommended for businesses with fewer than 500 workers.
PeopleSoft is simple to set up and customize. The capacity to embrace upgrades and changes selectively reduce the expense e of ownership and increases delivered value. This tool includes enterprise performance management (EPM) and human resource management systems (HRMS) (EPM).
PeopleSoft is a comprehensive software package that offers unique tools and programs for everyday company use, such as managing resources, payroll, and communications. You may manage, plan, and track activities using various applications provided by this workforce management package.
PeopleSoft's client/server design enables you to connect directly to company operations, doing away with internal and external intermediaries and boosting productivity, thus cutting expenses. Oracle PeopleSoft is not recommended for businesses with fewer than 500 workers.
You Must Like: Top Employee Engagement Platforms for 2023
Pricing
No free trial. Pricing is available by quote only.
Zoho
A web-based office suite, Zoho, is used for workforce management. It gives users access to project management, word processing, spreadsheets, web conferencing, and more. It enables you to provide employees access to their personalized portal and submit updates for everyone to see on the dashboard. Managers can quickly accept or reject work-related matters.
Using Nexthink Experience, Zoho makes it simple to identify and remove digital hurdles for employees. To provide a better experience, it links technical metrics with employee sentiment. Zoho provides the proper technical assistance to the appropriate personnel at the correct time.
You may access information at any time with Zoho. In addition to being mobile-friendly, Zoho has various software integration options like Zapier, Mailchimp, Google Suite, etc., which can be tailored to the company's image.
Pricing
14-day free trial. The Basic plan starts at $4 per user per month.
Gusto
Gusto is perfect for inexperienced and seasoned HR administrators due to its flexibility and user-friendly payroll setup. Gusto has several functions, including in-depth setup tools, management, and payroll runs. It provides tools for team management, features for employee engagement, hiring, performance reviews, and time-off administration.
Small to medium-sized enterprises can benefit from built-in benefits administration from Gusto at an affordable rate. This software has an employee onboarding interface that enables new hires to submit their data straight into the system, including employee bank information.
Gusto offers the option to electronically submit, sign, fax, and keep your papers within your Gusto dashboard. Gusto can electronically file your tax forms on behalf of your business.
Simple salary structures can be used with this user-friendly software. It even has a feature for teams that are both complex and global. Gusto offers a variety of payment schedules, and HR managers may create payment schedules for different forms of compensation, departments, and individuals.
Pricing
No free trial. The core plan has a $39/month base price plus $6/user per month.
Bullhorn
Bullhorn is an all-inclusive SaaS (Software as a Service) employee management tool for managing the hiring process. It is intended for big businesses and recruiting firms. It assists you in managing the complete hiring process from beginning to end and serves as a focal point for your infrastructure.
Bullhorn is perfect for businesses of all sizes, from small startups to giant corporations. Staffing companies may boost revenue, streamline operations, and set themselves apart from the competition thanks to this sophisticated recruiting method. It is highly customizable and user-friendly.
Using Bullhorn's critical metric reporting, you can manage your business. Executives can utilize bespoke reports to determine where and when to scale and expand. Leaders can use activity tracking to coach their employees.
Bullhorn's straightforward workflows and readily available information enable you to maximize recruiter success. Recruiters can stay organized and fill more open positions and shifts if they have a simple system. It centralizes all applicant data, allowing recruiters to get in touch with a candidate immediately or repeatedly to boost engagement and retention.
Pricing
No free trial. You have to request a price quote.
Conclusion
Employees play a crucial role in your business. Their efforts are ultimately responsible for the company's success. Employee management software is created primarily to relieve your workload and streamline employee management in all its facets.
To free up your HR team and yourself to work on more urgent tasks, we've searched the web and compiled the top employee experience management software. These programs simplify keeping your workers happy, productive, and engaged. The HR division can establish procedures and assist businesses in achieving their goals using the appropriate EMS tool.