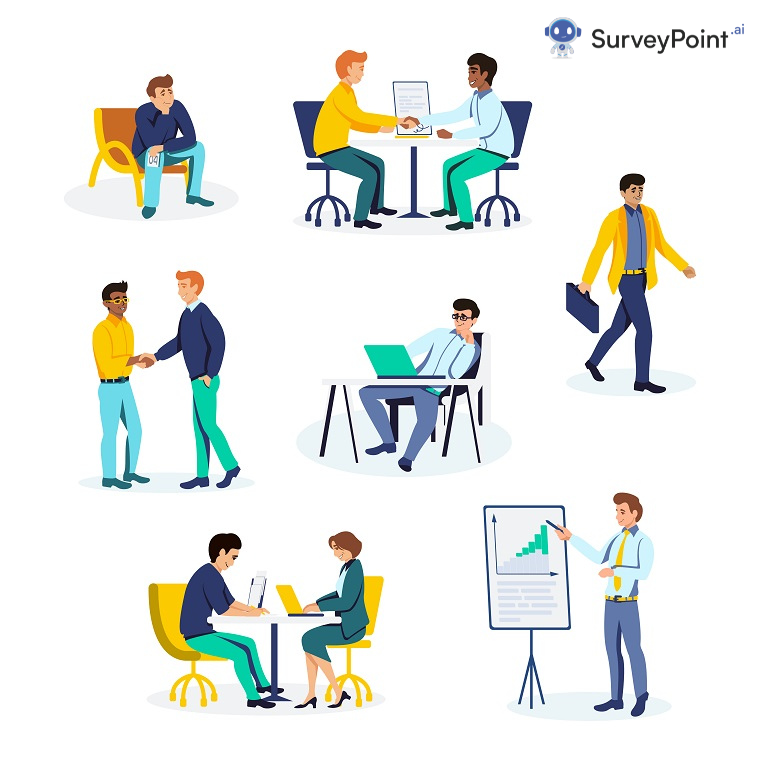 Attending HR conferences may be very beneficial for both you and your company. Knowing about what is going on in the industry you work in is always a good idea. There are also many chances to network at each conference. At these HR conferences, you'll be showered with a plethora of knowledge, so make sure you note everything significant.
This post will examine the top in-person and online HR conferences in 2023.
NEXTECH India HR Summit
Leveraging current technology, accepting the speed of change, and the evolution of new HR digital infrastructure with metaverse at its center will all be topics covered at the NEXTECH HR SUMMIT.
There will be 1200+ attendees at this two-day event for knowledge sharing and networking. A total of 60+ Speakers will deliver 30+ Synergetic learning sessions.
Along with adopting a strategic data literacy perspective for successful talent journeys, the summit will also examine the emergence of people analytics and talent intelligence for the upcoming curve.
Date: 2-3 February 2023
Venue: Hyatt Regency, Gurgaon
Registration Fee: INR 15,000- INR 50,000
HR Technology Virtual Conference & Exposition
The 55+ hours of virtual sessions in HR Tech Virtual 2023 cover some of the newest HR trends, best practices, and technology. More than 100 HR technology suppliers are available for you to research online, and you can also view product demonstrations.
You can also obtain HRCI, HRIP, and SHRM recertification credits through HR Tech's program in order to keep your professional certifications current.
Date: February 28-March 2, 2023
Venue: Online Event
Registration Fee: Free
i4CP 2023 HR Conference
Visit the i4CP 2023 HR Conference to discuss the future of work with other professionals! You'll interact with HR and talent leaders from some of the world's most important and creative businesses. The i4CP HR Conference is a fantastic venue for networking with other senior HR directors, many of whom are dealing with the same difficulties as you.
Date: March 27, 2023 – March 30, 2023
Venue: The Fairmont Scottsdale Princess
Registration Fee: $2895 – $3695
Tri-State SHRM Conference
Visit the Tri-State SHRM Conference in 2023 to participate in one of New England's top HR professional events! To assist you in dealing with the reality of the future of work, more than 25 HR opinion makers will share their knowledge and ideas. You'll acquire enlightening information on the strategy, hiring talent, participation, diversification, equity, inclusiveness, belonging, learning & development, and more!
Date: April 23, 2023 – April 25, 2023
Venue: Mohegan Sun Resort & Casino, New England
Registration Fee: $600 – $800
You Must Read: Mobile App User Experience Survey: Meaning and Samples
HR in Hospitality
The practical and legal facets of human resources in the hospitality sector are brought together at the National HR in Hospitality Conference. This conference features 50+ speakers, 20+ seminars on law and HR, and Six focus sessions. You will have the chance to learn about hospitality labor and employment law from seasoned lawyers. You will leave this in-depth conference with the skills you need to advise your team on various HR-related matters.
Date: May 1-3, 2023
Venue: Sheraton Phoenix Downtown
Registration Fee: $1,275-$1675
SHRM Annual Conference & Expo
One of the biggest conferences for HR professionals is the SHRM Annual Conference & Expo. Managers, recruiters, and people interested in HR are expected to attend the four-day event.
A number of the top challenges in HR will be covered through HR seminars, speaking engagements, hands-on workshops, and other content by SHRM. Over 200 classes are taking on at once, so you'll likely attend one of the sessions you want to. 1,000 international delegates and 25,000 attendees are anticipated.
Date: June 11-14, 2023
Venue: Las Vegas
Registration Fee: $1,695-$2,495
Virtual Grace Hopper Celebration
The previous year, more than 30,000 people from more than 115 countries attended the HR conference. It is regarded as the biggest gathering of female technologists ever.
The HR conference discusses women's professional aspirations and research in computers. It also discusses the contributions made by women in the computer industry. The conference allows female HR professionals to network, look for mentoring, and work together.
Date: 26-29 September 2023
Venue: Orlando, Florida
Registration Fee: unavailable
HR Tech 2023
This renowned conference and expo, which hosts the world's largest HR tech marketplace, is beneficial to HR and tech professionals from companies and industries of all sizes. Its main objectives are to improve current HR processes and drive HR success through technology. You can check out the newest HR technology solutions and systems available to match your company's needs at the expo.
Date: October 12-13, 2023
Venue: Las Vegas, NV
Registration Fee: free
Gartner Reimagine HR Conference
One of the most significant virtual conferences for CHROs and their teams is the Gartner Reimagine HR Conference. This session will cover the cultural and economic effects of Covid-19 and the significance of switching to a hybrid workplace. To explore the new issues raised by hybrid work, digital exhaustion, and how to deal with the deterioration of good working relationships due to the epidemic era.
Over 2,800 CHROs and HR leaders are expected to gather at this conference. Gartner will use data to investigate how workplace fairness might be redefined to create inclusive and high-performing firms. It discusses some of the most effective strategies for utilizing incentive programs to promote psychological and physical well-being. Topics discussed include:
Techniques for hiring and retaining employees
establishing a culture of ongoing learning and improvement,
promoting diversity,
inclusion in the workforce,
maximizing productivity
Discussions about employee rewards
Date: October 23 – 25, 2023
Venue: Orlando, FL
Registration Fee: $3500- $4250
Conclusion
We now understand that HR executives and professionals are at the forefront of whatever occurs in business. Attending an HR conference is the best way to keep up with the challenges facing HR leaders. You can gain a fresh perspective on the newest HR trends. This is your chance to learn about fresh trends and solutions, prepare for the future, and connect with like-minded colleagues.
The HR conferences described above are excellent opportunities for HR professionals to learn about their field. The conferences on this list provide you and your HR staff with various benefits, but the most crucial lesson is picking the ones most beneficial to your company's objectives.