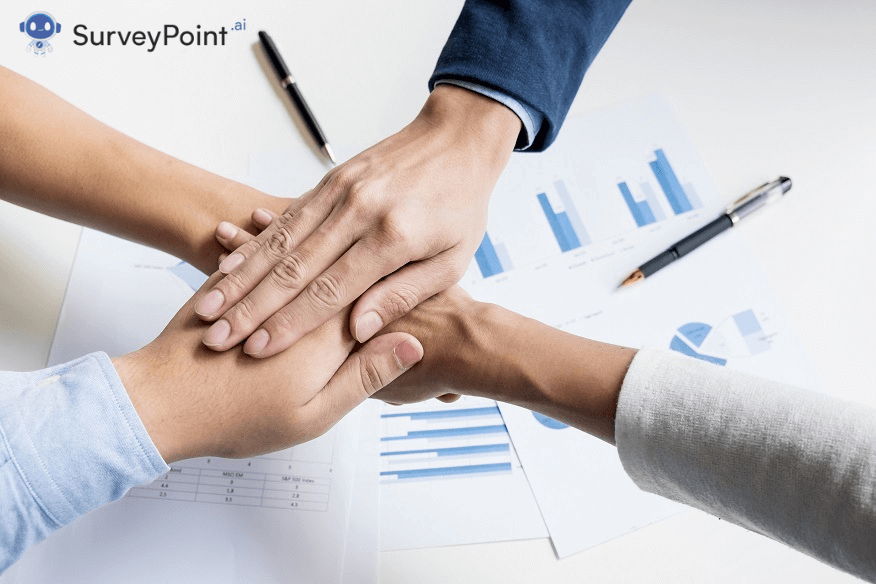 Participant retention is the single most important goal for any study designed to follow a group of people over time. Many studies since the introduction of COVID-19 have focused on participants' abilities to adjust to new situations and maintain their quality of life.
The use of technology has made it simpler to keep people involved in long-term investigations. This piece presents four sampling procedures designed to improve retention rates in online longitudinal research.
The Key to Successful Longitudinal Studies 
1. Identify the Most Appropriate Participants
The first step in conducting a successful research study is recruiting the right people to participate.
When looking for study volunteers, convenience sampling is the simplest and least expensive option. If people are encouraged to take part in a study, the researchers will be able to finish it more quickly.
But some people put in more effort and finish more studies than others. In certain circumstances, these experts' extensive professional experience could be a liability, but in others, it could prove invaluable. Participants with more survey-taking experience are more likely to finish lengthy questionnaires and stick around for subsequent waves of a longitudinal study.
Consider sampling persons with higher experience to reduce attrition if doing so would not undermine the issue of your investigation. Study completion is vital to success, but it is also important to acknowledge that there is a possibility of sampling bias.
RELATED: Longitudinal Study: A Capsule Guide For First-Time Researchers 
2. Don't Hide the Costs or Results of the Study 
It is critical to communicate with potential research participants effectively. The participant must provide informed consent before undertaking a longitudinal study. For example, participants should know in advance that they will be asked to complete five surveys over five months. 
Make sure you and your client understand your compensation expectations. To ensure that participants clearly understand what they will be expected to do for the study. We advise providing details about both the requirements and the reimbursement in advance.
3: Granting a bonus or higher compensation
Achieving this goal depends on many factors, not the least of which is successfully recruiting participants. Longitudinal research projects rely heavily on their participants. So, it is essential to compensate them effectively when designing the study. 
A longitudinal study can be motivated in various ways to involve people in successive waves. As a first step, you might create a payment schedule with progressive incentives to keep people interested.
Remember the time commitment you're asking participants to make if you're doing a longitudinal study. A generous compensation offer for the first survey, coupled with incremental increases in payment over time, will encourage participants to complete the study. Developing these sampling methods was specifically designed to increase retention rates.
4. Remind participants and facilitate their access to the study 
Having a busy schedule makes it understandable that people may forget to answer a follow-up survey. So, 
make it so that users can easily access the follow-up surveys, and
provide polite reminders to get them to take part.
It might help to remind respondents three times: once before the launch of the follow-up survey, once when it launches, and once on the last day.
What Is The Typical Length Of A Longitudinal Study? 
The subjects can be monitored indefinitely as long as longitudinal research is done consistently. They can be as brief as a few weeks or as lengthy as a few decades. Yet, they often continue functioning for at least a year and frequently more.
The Harvard Study of Adult Development, one of the longest longitudinal studies, has been tracking the well-being of the same group of men in Boston, United States, for over eighty years.
Distinguishing between longitudinal and cross-sectional research 
A cross-sectional study is the antithesis of a longitudinal study. Cross-sectional studies look at a representative sample of the population at a single time point, as opposed to longitudinal studies that follow the same people repeatedly. Using them, a community or society can be portrayed at a specific moment in time.
Either research approach can yield fruitful results. Cross-sectional studies are useful for finding relationships that could be further explored in longer, more expensive longitudinal research. 
Learn to work smarter, not harder!
Explore our solutions that help researchers collect accurate insights, boost ROI, and retain respondents. 
Free Trial • No Payment Details Required • Cancel Anytime