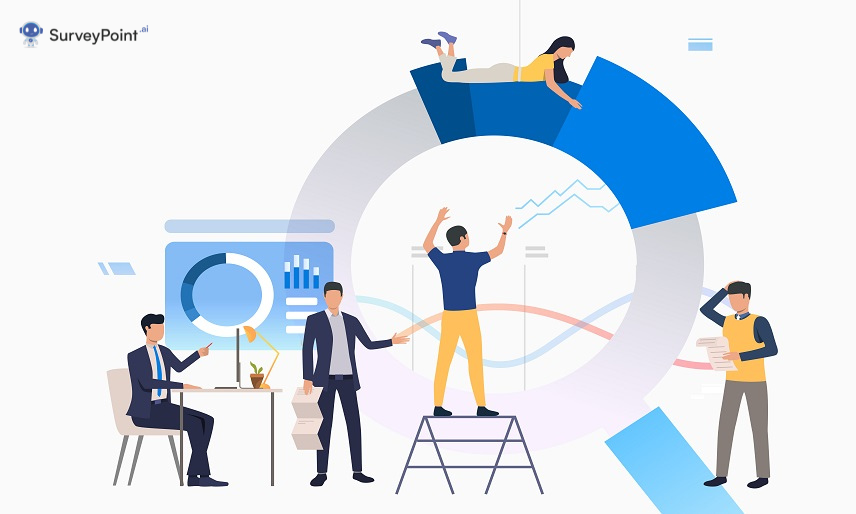 The way change management works now means you have to deal with the challenges of digitalization if you want your company to compete. Change projects are big, complicated, and time-consuming. They take months to plan and years to carry out.
To meet these requirements, the change manager must write down and discuss change management questions to ask employees and guide the change project process.
We have compiled powerful questions to ask during change into topic categories to ensure you ask the right change management questions to maximize the benefits of your change project process.
First, we'll discuss what change management is.
Change Management: What Is It?
Change can be good for businesses because it gives them more freedom and makes them more money, but it can also cause employee problems. So, change is needed, but people don't like it, and it still has a good chance of failing. According to Gartner, more than half of all change programs fail.
Today's external marketplace takes place at a time when people have more information than ever before. This makes it harder to decide between acting quickly and acting carefully. Managers who have mastered the art of change management can better explain the benefits of the transition to their teams, making it more likely that their employees will accept the changes. They also prepare change management questions to ask employees.
Change management in the modern world is used for several things. Change management is what project managers call the process of getting permission to change a project. This is done to encourage organizational change. IT departments usually see the acceptance and use of a new software program as part of handling business change.
At the organizational level, change management means ensuring that change leaders train and help managers so that all staff members can get used to the new situation.
Since every company is different, there is no one way to deal with change that works for all of them. But if you prepare powerful questions to ask during change as part of your change management project, you may increase the chances that your company will be one of the 34% that successfully implemented change for the better.
Four Essential Stages To Consider while Executing a New Strategy
Putting a project to make a change into these four steps gives it a systematic, organized structure that is key to its success.
Preparation
This is the program's first step to bringing about change inside the organization. Change agents do audits and lay the groundwork needed to help with the planning process.
Planning
In this phase, project managers devise a plan for how the project will be done.
Execution
Transformation strategies must always be watched as they are put into action. In this case, a change management questionnaire pdf might be helpful to find out how workers feel about the new working conditions.
Post-project
Once the change initiative is over, project managers can find out what went well, what didn't, and what needs to be done differently for the next one by asking the right questions and making the right assessments. It's also important to have systems to keep the new behavior going over time.
Finally, let us look at different powerful questions to ask during change.
Change Management Questions to Ask Employees
What one action would you take to affect organizational change?
What do you think about the changes that have been made recently?
How long have you been involved with this organization?
Please choose a department.
Please pick your designation.
Do you like the changes that have been made?
Do you know exactly what's changing?
How would you make sure that everybody involved knows what's going on?
What does it mean for the money?
What will the customers think of the change?
What will the change mean for the way business is done?
What would happen if you didn't change?
Can we make a solid strategic plan for the change?
Change Adoption Survey Questions
I've always known what to do at this job.
I know when and where to turn to learn more about the changes going on now.
Are the goals for change doable?
I feel supported through the change.
I can use resources while I'm at work.
Are the plans for change real?
I know enough and have enough skills to do my job.
My past experience will help me deal with the new situation.
When operating on a change project, what key indicators of success do you use?
I can see that recent decisions are leading to changes.
I think that the new way things are set up has helped me do my job better than before.
What can the group do to make things go more smoothly?
I know what the project's main goals and results are.
Change Readiness Survey Questions
Can progress and achievements be measured?
Do you have a plan for handling the technical problems the change will bring?
Exist suitable systems to help with the change?
Is the conversation about change mostly about ideas?
Is the top management on board with the change and ready to help?
Are the worries of the people being heard and dealt with?
Do the people who work there believe in the team?
Have supervisors been given the details they need to understand why the change is happening?
Do people know what they will get from this change and what they will lose?
Does the organization have the right people to make this change?
Have people stopped being against the initiative to change?
Will the executive team pull up their socks and participate fully?
People need to know why they should care about the change.
Has a plan been made to eliminate the things that stop change from happening?
Conclusion
By doing a change management survey, you might find out how ready your business is for change and what needs to be done to make the necessary changes.
If the results of these polls are considered carefully, they could be used to make a plan for managing change that considers what workers want and needs. The information in this post should help you do a thorough survey for managing organizational change.
Are you interested in designing and executing your change management surveys? Survey Point has all the tools you need to make and send out conversational surveys for change management.
Conversational surveys are more likely to get answers and make taking the survey a more pleasant experience for people. Because most trainees enjoy doing informal surveys, the vast majority should be able to finish yours.