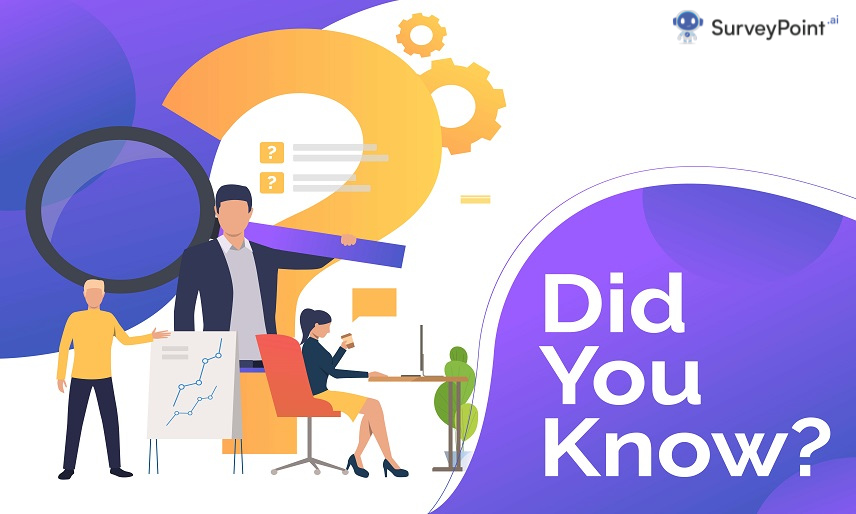 If you are in the training business, you know that continuing education is more important than ever in a world where technology is changing quickly. There is a lot of competition from other countries. People at every stage of their careers should prioritize learning new things and improving their skills to stay caught up. Pre-Training Survey Questions could enhance the effectiveness of training.
This post will show you types and pre and post-survey question examples.
What is Pre-Training Evaluation?
Pre-training evaluation is an excellent way to find out how skilled a trainee is and what mistakes they have made, which can be used as pre-training feedback for both educators and trainees to learn from.
What Exactly is a Pre-Training Survey?
Pre-training surveys are administered just before a course is delivered with the express purpose of:
Find out how much your respondents already know about the subject.
Find out what the people in the room want to get out of the session.
Write down what you think they need.
Find out what they think of the part of the course where you prepare.
Change the lesson plans to fit with what the students already know.
Companies can learn what their employees hope to get from training sessions by asking them what they wish to know before the training starts.
Examples of Pre-Training Survey Questions
How well do you currently understand [subject]?
This question is perfect for figuring out how well-informed your respondent is. This information will help the planning committee for the course and the teacher decide what to include in the course and what resources to offer.
How do you think this education will improve your skills?
The answer to this question will give you a good idea of what the delegates want and how detailed your course or training needs to be. So, you can provide them with what they need and also see if there are any gaps between the value of the course and how it's being taught.
Have you ever taken a [industry]-related class?
If you ask this, you'll find out if the participants have gone to school, which lets you check their knowledge and skills on the topic. This will help the people in charge of the training know where each participant stands regarding their understanding and, more importantly, where they want to go from here.
Why did you choose THIS class over another one?
If you ask this question, you might learn more about why delegates choose this course over others. Are they interested in one of your courses in particular? Is your course more popular than others because students value more what you teach them about strategy than what they could learn elsewhere? No matter what it is, the lessons you learn from it may help you figure out your strengths and build on them.
How can you get the most out of your learning?
There is no one way to teach everyone. If you know how your participants like to learn, you can help them remember what they've learned and make the learning process much more fun. If you know how they want to learn, you can change how you present the information to them.
How is this training going to help you?
Making sure the needs of your trainees are met is a vital part of any training program's success. So, answering this question ahead of time could give you helpful information for making training programs work well.
Have any questions or concerns about the lessons?
Delegates should only go to training if they can talk about their worries. Because of this, it is essential to give them a place to talk about COVID prevention strategies, training, tools, and facilities and get answers to their questions. Even though it's a simple question, it's still important to ask.
How long ago was your training, and what did it teach you?
This will give you an idea of what training your employees have recently received.
How long did you know training was going to happen before it did?
If the representatives had known about the training, they would have had time to prepare by doing their research and understanding the goals.
Do you all agree on what the training was supposed to accomplish?
Use this to see if your learners have understood the goals of the training.
What do you think this training is supposed to teach you?
This question is a surefire way to determine whether your students have understood the program's goals.
Are you interested in finding out more about what this training program covers?
This inquiry makes it easier to find out if the training has helped the learners or not from their point of view.
What do you think about the way the training is set up?
If you ask this question, you can find out if your sales staff is happy with how your training program is set up.
How do the courses you can take address your most critical educational needs?
By answering this question, you can find out if the topics in your training program meet the needs of the people attending.
Above are a few examples of pre-training survey questions you can ask to get an in-depth knowledge of the employees' or students' expectations and qualifications.
Examples of Post-Training Survey Questions 
How well did the course material live up to your expectations?
The answer to this simple yes or no question should give you a good idea of how much your training is worth.
How well do you think the training was done?
Give the trainees a chance to say their thoughts about how well the training worked. This information can help you train better in the future.
Comment on how well the professor teaches.
The participants should also say something about their professors since they know them well.
Did you learn anything you didn't know before?
By asking this one question, you can quickly get helpful feedback on how well your training is set up to help people learn.
Please rate how beneficial the training is for your desired career path.
In this part, trainees can talk about how they think the training will help them advance in their careers.
Please tell us what we could do to improve this lesson.
Based on what your students tell you, make decisions and do more.
Are you happy with the training and willing to tell other people at work about it?
With a straightforward question, you can learn a lot about how the participants feel about your training. When people are happy with their training, they are more likely to tell others about it.
Do you all agree on what the training was supposed to accomplish?
It's essential to define what will be learned and accomplished during the training so that it can be evaluated and people can be held accountable.
Can you explain how the training is set up?
Because of this question, trainees can figure out how well the training is organized and where there might be confusion.
Was the information well-organized and easy to understand?
You might hear what people think about the course material with this question.
Were the sections and subtopics labeled clearly and organized in a way that made sense?
This is related to the first step, where trainees were asked for their thoughts on how the training would be set up and given.
How well do you think the instruction worked?
Using this question, students can judge how good their teacher is and point out areas where they could improve.
Does the trainer do a good job?
In this section, people taking the course can rate how well it was taught and talk about their experiences.
Were there any real-world examples in training?
In this section, students can say what they think about how well the teacher is doing.
Conclusion
A common way to figure out how well a training session went is to ask the people who went through it. A survey is one of the easiest and least expensive ways to determine if the conditions are suitable for training.
As important as the training itself is, the training survey needs to be done with care and attention to detail. Once you understand the basics and can change the survey to fit the needs of the training set, it's easy to do a training survey. Survey Point is one of the best platforms for developing an online survey.