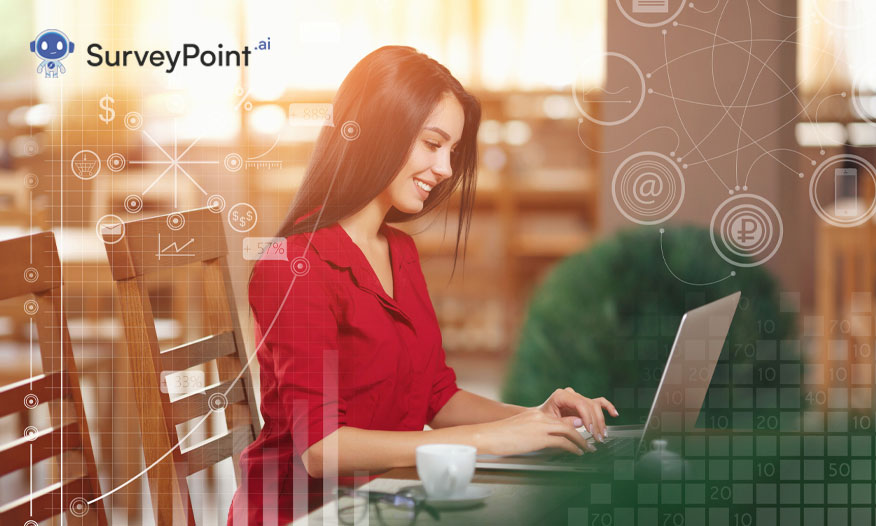 It is true that financial services institutions (often called FSIs) are just hitting their "data stride." Predictive analytics, for instance, is a relatively recent tool that has been used to improve banking customers' experiences (BCX) by eliminating friction points in the customer service process.
Not only that, but the FSI success formula no longer includes incremental benefits from existing services because they are not enough to sustain long-term stakeholder returns. As a result, it requires innovative approaches that represent nothing short of a revenue breakthrough.
However, the latter is only possible by first discovering and then making the most of latent possibilities. The key to unlocking this mystery is the inseparable partnership of big data and cutting-edge machine learning.
How Can Big Data Benefit FSI Who Use BCX For Their Operations?
People no longer need to stroll in and out of branch premises, wait in long queues at the teller counter, or meet with personal advisors at off-site locations. Branches were forced to close due to the COVID-19 pandemic, resulting in the popularity of drive-in teller machines. Additionally, fast remittances, wire transfers, and account-to-account money transfers (e.g., Zelle) blew into our world of web connectivity.
That these alterations coincide with BCX is not a coincidence. Instead, it was data insights that forged the road. For practical purposes, it just required the interpretation of information technology specialists. In the future, data from a variety of markets will continue to accelerate the already rapid changes in the banking industry.
We know you're wondering, "How is that going to happen, and what can I expect?" First, it's essential to realize that the data paradigm encompasses the following aspects of FSIs:
Assess the dangers
Encourage brand loyalty through conversations with customers.
Offer your clients fresh offerings by taking advantage of synergies.
Analyze many data sets to find previously unknown causes
Every aspect of a company should embrace data-driven thinking.
Enhance the uniqueness of their offerings
Identify pivotal points for either continuing with the BCJ (if doing so) or ending it (if emotionally disruptive).
RELATED: Analyzing Survey: The Data Analysis Process
Big Data Components Of Winning FSI Strategies
When it comes down to it, many businesses fail right off the bat because their leaders failed to identify the causes of poor data planning. The following factors have consistently been found to be important to those who have found success with the FSI strategy.
A solid database: It won't matter how brilliant the algorithm is if the data isn't grounded in reality. Before leaping on the ML, AI, and Data Visualization bandwagon, they consider more relevant, practical, and high-quality data sets.
High Data volume: In the absence of millions of category purchases and BCX reactions, data readings will surely be erroneous. Since there is so much data, this is no longer a concern for financial institutions.
Data Structuring: The other half of the story is how you organize the people responsible for collecting, storing, and curating all that data. Otherwise, it becomes a pointless dumping ground of random information.
Eliminating redundant information: Data preparation is required before implementing AI/ML tools (cleaned).
Data security: Data integrity is ensured by staffing projects with data security, compliance, and governance experts.
A data-driven CX: CX that is data-led is one in which all data-related operations are directed toward creating an unparalleled BCX. Eliminating all corrosive touchpoints in the business's customer journey (BCJ).
RELATED: How Data and Analytics can Help Boost Customer Experience
Final Thoughts
With the proliferation of disruptive technologies, data-driven banks have realized that guesswork is no longer an option. Consumers can easily lose faith in BCX and go elsewhere for a solution if it fails to suit their needs. Now is the time for the FSI industry to embrace big data, both in terms of data collection and analytics.
This is where SurveyPoint, a 360- degree data analytical tool, comes into play. Our robust solution aims to provide excellent customer experiences by offering insights and finding drivers that could go unnoticed with data. The right insights can create a superior experience that surpasses your competitors.
Ready To Finetune Your Survey Questions?
Explore our solutions to collect accurate insights, boost ROI, and retain respondents
No Payment Details • Cancel Anytime