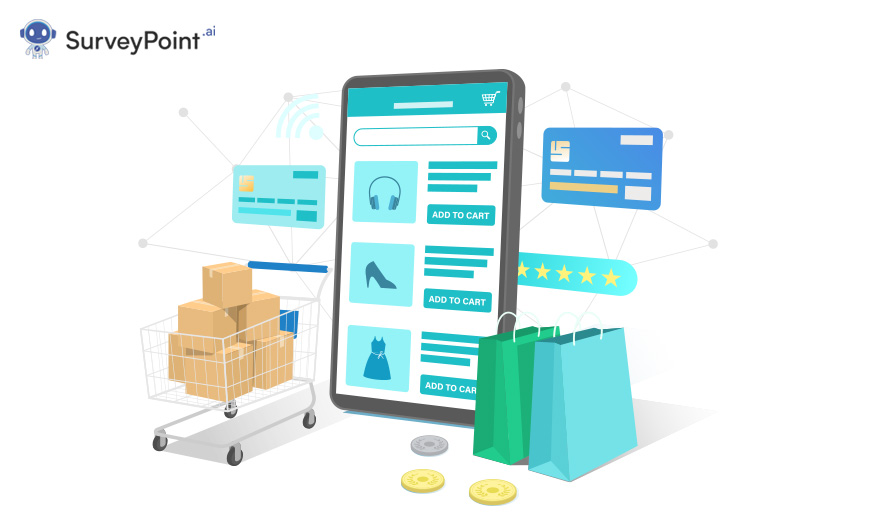 Are you tired of saving for months to make a big purchase? Well, say goodbye to waiting and hello to instant gratification with Buy Now, Pay Later. This new online shopping trend is revolutionizing how we buy and pay for goods, making shopping an effortless and convenient experience."
In the world of eCommerce, customers expect the shopping experience to be easy and convenient. They want the ability to shop from their homes or on the go, get product information, and purchase items in just a few clicks. In recent years, a new trend has emerged in eCommerce that has taken the shopping experience to a new level – Buy Now, Pay Later (BNPL).
Read on to discover how this new technology is shaping the future of e-commerce.
What Is Buy Now, Pay Later (BNPL)?
The BNPL has revolutionized the way people shop online and has become a popular method of payment.
BNPL is a flexible payment option that allows customers to purchase items and pay for them later in installments. It allows customers to make purchases without paying in full, which can be an excellent advantage for those with limited resources.
Instead, they can spread the cost of their assets over a set period of time, often interest-free. In other words, customers can pay for items they wouldn't have been able to otherwise, avoiding the need to dip into savings or borrow funds.
RELATED: How Data and Analytics can Help Boost Customer Experience
Why Buy Now, Pay Later (BNPL) Is A Good Idea?
One of the major benefits of BNPL is that it eliminates the need for customers to use their credit cards. In many cases, credit cards come with high-interest rates and fees, which can quickly add up if the customer is not able to pay off the balance in full each month.
Stress-free experience
With BNPL, customers are not required to use their credit cards, as the payments are made in installments, often interest-free. This means that customers can enjoy the benefits of shopping online without having to worry about interest charges or fees.
Alternative to credit cards
BNPL is also a great option for those who do not have a credit card or who prefer not to use their credit card for online shopping. It is common for people to worry about the security of their personal and financial information when shopping online. BNPL eliminates this concern by allowing customers to make purchases without entering their credit card information.
Flexible repayment options
In addition to the convenience and security benefits, BNPL has also become popular among online shoppers due to its flexible repayment options. Customers can select the repayment term and amount each month to budget for their purchases. It can be beneficial for that shopping for large items, such as furniture and electronics, as they can spread the cost over more extended periods of time.
A loyal customer base
BNPL has also become a popular option for online retailers as it can increase their sales and customer loyalty. Not everyone may have the funds to pay in one go, so retailers can offer BNPL as a payment option. By offering flexible payment options, retailers can increase sales and customer loyalty.
Growth catalyst
BNPL has also been a catalyst for the growth of the eCommerce industry. With more and more customers choosing to shop online, BNPL has become a key factor in driving the industry's growth.
Retailers recognize the benefits of offering BNPL as a payment option and are investing in technology to make the process as seamless and user-friendly as possible. Since retailers strive to provide their customers with the best shopping experience possible, there has been increased competition among them.
RELATED: Market Positioning Strategies: Fundamentals, Types and Examples
The Disadvantages of Buy Now, Pay Later
Despite its popularity, there are also some potential drawbacks to BNPL. One of the biggest concerns is that customers may be tempted to make impulsive purchases, as they do not have to pay for them upfront. In turn, this can lead to overspending and negatively affect their finances.
Debt trap: Buy now, pay later options may entice customers to make impulsive purchases they can't afford. This may lead to an increase in debt, especially for those who have poor credit or don't have a disciplined approach to repaying debts.
Hidden costs: Some buy now, pay later options to come with hidden fees, such as interest rates, late fees, and account setup charges. This can make the final cost of purchase much higher than expected.
Credit impact: There is a risk of credit scores being negatively affected if you overuse the Buy now, pay later options. Late payments or missed payments can damage credit, making it more difficult for customers to obtain loans or other credit products in the future.
Lack of security: Buy now, pay later options may not have the same level of security as credit cards or other payment methods. This can increase the risk of fraud or theft, putting customer information and finances at risk.
Limited availability: Buy now, pay later options may not be available at all retailers or for all products. Customers may need to compare options and choose the best one for their needs, adding time and effort to the purchasing process.
As A Final Note
Buy Now, Pay Later options are revolutionizing the way we shop online. Consumers can now enjoy the convenience of online shopping while also being able to pay for their purchases over time. As a result, larger ticket items are now easier to afford, and saving up has become less of a concern.
Additionally, the flexibility of these payment plans has allowed retailers to cater to a wider range of customers and increase their customer base. The growth of Buy Now, Pay Later options is not just limited to e-commerce. It is expected to be adopted by brick and mortar stores as well.
There is no doubt that Buy Now, Pay Later options are changing the shopping game. It is safe to say that this trend will continue to grow and influence the way we shop in the future.
Finetune Your Survey Questions.
Explore our solutions that help researchers collect accurate insights, boost ROI, and retain respondents.
No Payment Details Required • Cancel Anytime