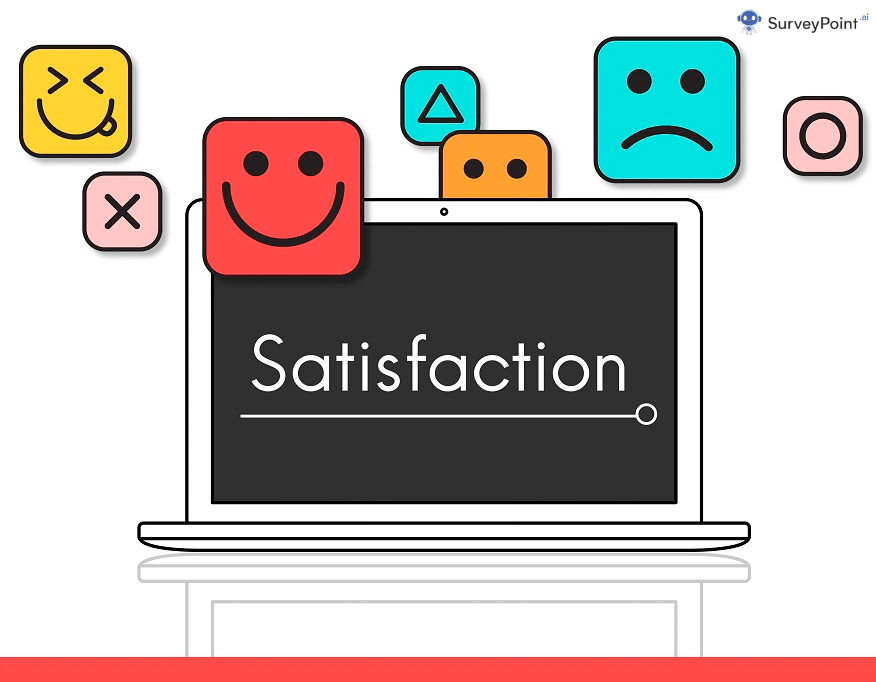 In the business arena, there is a horde of professional events that take place. The range of these events varies according to shape, size, deliverables, and many other aspects. Arranging an event is easier said than done. Many unrelated issues must be taken care of while successfully conducting an event. This set of related topics allows one to derive genuine feedback about whether the event was successful. And exactly there comes the role of an event satisfaction survey!
The event's host gets an insider's view of whether the hosted event successfully impacted its audience (or not) with the help of an 'Event Satisfaction Survey.' Businesses must conduct a polished, sophisticated, and goal-oriented survey to make it successful.
Types of Event Satisfaction Survey
There are several types of event satisfaction surveys available— that businesses can use regarding the nature of their organized event, the nature of attendees, the nature of stakeholders, operative arenas, etc. Let's look over a few of them below.
NPS
This Event Satisfaction Survey is a compilation of multiple-choice questions. The survey asks the participants to rate an item on a numeric scale. The resulting value derived from the scale determines the survey's net promoting score (NPS).
Yes-No Questions
Event Satisfaction Surveys of Yes-No questions follow an open-ended questionnaire based on conditional logic.
Open-Ended Queries
These types of event satisfaction surveys take under the purview en-masse, open-ended questions that are hard to analyze. They provide valuable qualitative feedback.
Elements that Make a Great Event Satisfaction Survey
Event satisfaction Surveys follow certain protocols to derive feedback on an event from its post-attendee audience effectively.
An event satisfaction should shed light on— how good was the session, how good was the presentation skill of the speaker, was the session informative, was the accommodation on point, and the list goes on.
A Good Event Satisfaction Survey Contains the Following Questions:
1. What is the level of satisfaction you had from this event?
Question Type: NPS
Goal of the question: To get a bigger picture of how well the event was accepted among its audience.
2. Which offerings of the event you enjoyed the most?
Question Type: Open-Ended
Goal of the question: To get an idea of whether it is worth repeating such events in the future.
3. Is there anything you didn't like about this event?
Question type: Open-Ended
Goal of the question: Strengthening brand value and letting the audience know how much their opinion is valued.
4. Are you interested in participating in our future events?
Question Type: NPS
Goal of the question: Identifying ways to improve customer retention based on audience retention of a brand's event.
5. Is there any grievances you want us to know?
Question Type: Open-Ended
Goal of the question: Verify if any modifications need to be made for the brand's goodwill that was missed by the authorities
6. How would you rate the survey on a scale of 1 to 5, where 1 stands very poor and 5 stands excellent.
Question Type: NPS
Goal of the question: To precisely understand customer satisfaction.
7. Please rate the following areas of this survey on a scale of 1 to 5, where 1 indicates very poor and 5 indicates excellent.
Question Type: NPS
Goal of the question: Another way to get a clear picture of customer satisfaction.
8. Why did you choose to attend this survey?
Question type: Open-Ended
Goal of the question: Learning how the events are impacting the audience. Organizing better future events.
9. How much impact would the event help you to achieve your goal?
Question Type: NPS/Open-Ended
Goal of the Question: To derive insight into whether the event actually impacted the audience.
Event Satisfaction Surveys' Advantages
Gathering audience feedback once the event is over can be very useful. A survey of event satisfaction can be used to develop effective marketing strategies and improve future events.
Understanding your audience: More information you have about your audience, the better future decisions you can make. You can cater to their likes and dislikes, which in turn will help you retain your audience for future events.
Get more sponsors: It goes without saying how difficult it is to get sponsors for an event. But a positive post-event satisfaction survey will work as proof of your capability as an event planner. You can convince more sponsors to come on board by using it.
Improve future events: All event planners want to grow their business in terms of sign-ups, audience, feedback, sponsors, and funding. But that's only possible with constant improvement and innovation. You can identify and work on areas needing improvement by getting your audience to participate in a post-event satisfaction survey.
Your events will receive an audience with varied interests, from stakeholders and sponsors to speakers and attendees. You can understand your event's compatibility with industry needs by surveying all these people.
Wrapping It Up
Overall, event satisfaction surveys play an essential role in the success of an event. They help event organizers gather valuable feedback from attendees and make necessary improvements for future events. A well-designed survey can provide insightful information on attendees' opinions on various aspects of the event, such as food, venue, entertainment, and overall experience. Moreover, a high response rate to satisfaction surveys indicates that attendees are engaged and invested in the event. This means they are more likely to attend future events as well.
The data collected from event satisfaction surveys can also be used to make data-driven decisions and measure the event's success. In conclusion, event satisfaction surveys should be a mandatory component of any event planning process to ensure that attendees have a memorable and enjoyable experience and that the event is successful.
Want To Create an Eye-Popping Professional Survey?
Take advantage of all of the advanced features by signing up for FREE. 
Free Trial • No Payment Details Required • Cancel Anytime