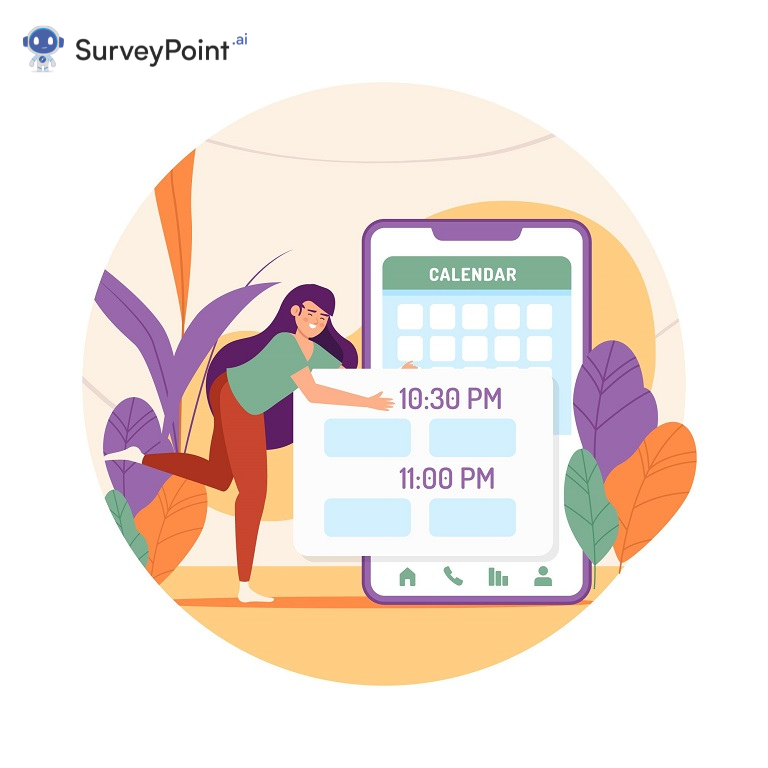 Employee time tracking apps are a recurring nightmare for most people who work for an organization.
Digital time-tracking solutions have been made by businesses of all sizes, from one-person shops to multinational corporations.
Workers do everything they can to avoid it, but time always seems to win. Some companies have started giving workers free beer if they turn in their reports on time, which is a good idea.
People prefer to avoid being managed closely, and the main problem with personal time trackers is that they require workers to track how much time they spend on each task. No one likes to hear that a project took twice as long as expected or that they only worked a fraction of their average workweek's hours.
The Purpose of Time Tracking Apps
We can't avoid this problem. Billable hours are what our business is built on. Even retainers are based on a promise to give a single customer a certain amount of time every month.
Another problem is that workers rarely keep time logs, so companies need to know how long a task will take. Consider the following: A designer says it will take them 10 hours to finish a design. Three months later, he worked on the design for 11 hours over two weeks. He didn't keep exact track of time, but he thinks it was about that long. He put in a lot of work, which is impressive.
The group's leader looks at the time logs and compares them to what was planned. This means two things:
Since the project was making a loss,
A preparation time of 15 hours will be added to all future estimates for similar design work.
If the designer had used a time tracking app for personal use, he could have said it took him six hours to do the job.
To be as productive as possible and make as much money as possible, you must use the best time tracking apps. You could make it easier for your team to track time as part of their daily routine.
Paid Employee Time Tracking Apps
Timely has parts of a calendar, a to-do list, and time tracking software. Each task has its project label, which syncs with major calendars like Google and Mac. Just mark some time off on your calendar, and the app will keep track of it. Also, it's easy to move projects around because you can drag and drop them.
With this software, a manager can determine who has too much to do and which projects are over budget.
With Everhour, you can look at different charts to see how well your team works. The tool's resource planning features make it easy to keep track of everyone's availability and workload across various projects. With this information, Everhour can sort tasks by whether or not they can be billed to clients, how much money they have to spend, and when they need to be done.
Use Everhour's Project Summary feature to see how much time and money have been spent on each tracked project and when each employee will be available next.
The program works with more than a thousand different business apps you may already be using, so you can set up time tracking without changing how your business works.
Toggl is a popular app for keeping track of the time that can be used by more than one group in a company. People can be given their billable hourly rate, and agencies that hire freelancers can set up private workspaces to keep sensitive files from getting into the wrong hands. Projects, clients, and tasks can now be put into groups and given labels to make them easier to find and evaluate. When manually noting the time spent on a project, it may be helpful to look back at the day's log to see what applications were used and where there were gaps.
Toggl can be used on desktop computers with Windows or Mac OS X, on mobile devices with Android or iOS, and as a Chrome extension. It has hundreds of integrations that make it easy to add to your existing workflows.
Freckle is a simple and helpful tool for tracking a team's productivity. Its tagging system makes it easy to keep track of different projects or types of work, analyze employee utilization rates, and keep track of billable and non-billable hours. Excel and other time-tracking apps can be used to import timesheets, and the Pulse section lets employees see how productive they are each day.
Best Free Time Tracking Apps
Clockify is one of the most accessible free time trackers. The tool is a digital stopwatch that workers can start and stop as they start and finish different tasks. Once a task is done, the tool will automatically track how much time was spent on it.
Like many other apps we've discussed, Clockify has a feature that lets you mark specific amounts of time as billable to clients. You can also ensure your employees stay on track by giving them a certain amount of time for each task.
Once all project phases are done, a summary can be made that shows which tasks took the most time and which clients brought in the most money.
TrackingTime is available as a Windows app, a Mac app, an iPhone app, and an Android app. To start tracking, you must add a task, choose a project, and click "play." With this time tracking program, you can see which clients took up most of your time and how you spent the time between jobs.
The pro version has a calendar that makes it easier to keep track of tasks and projects. With the app's detailed reporting, you can see how much time each group member spent on each project, client, or user. You can also use the Zapier integration to automate tasks in your email, project management, billing, and scheduling apps.
Tick is a simple program for tracking your time on projects and tasks. One interesting function is the ability to quickly check on the progress of a project and its financial status. The budgets for each task and the whole project can be tracked.
If your company uses Basecamp as a project management platform, you can log the hours without ever leaving Basecamp.
TimeCamp is a program that helps teams reliably keep track of their time. It works with your schedule, keeps track of billable and non-billable time, lets you add notes to entries, and shows the difference between the hours you planned to work and the hours you worked.
The software has a feature for sending bills that makes it easy to do at the end of each month or project. You can also see how your team members spend their time, which is a great way to build trust.
How to Get Everyone on Board with Tracking Employee Time
Even if you have made it necessary to use an employee time tracking app, there is still a chance that they will fake it if employees don't use them. Follow these rules to make sure your team tracks time:
You Must Watch: Change Management 101: Questions and Answers Guide
Explain Why Keeping Track of Time is Helpful.
Employees may be suspicious if they have to keep track of their time because this is often done as a "check-in" to ensure they are doing their jobs. Make it clear that you are watching when employees clock in and out, not because you don't trust them but because you need to keep your bottom line healthy.
Also, time monitoring may help with forecasting and capacity problems by reducing the stress caused by your agency underestimating the project and making too many promises to the customer.
Help People Learn and Get Help
All employees, including management, should be taught how to use the time tracking app for personal use, fill out timesheets, and evaluate their productivity.
Make sure you know about any changes or updates to the software, and give new hires a manual. One problem with time tracking is that it can be hard to do an excellent job because the software is hard to use.
People Who Do Their Jobs Well Should Be Appreciated.
Using a personal time tracker is the norm if your business needs to track how long people spend on different tasks. But if workers always turn in their timesheets on time and with the correct information, you could give them small gifts or let them know you appreciate them.
Conclusion
As mentioned above, these are the best time tracking apps. These are the best choices on the market at the moment. But if you want to find the best employee time tracking app for your business, you will need to look into each time tracker separately, compare them based on your needs, and then pick one.