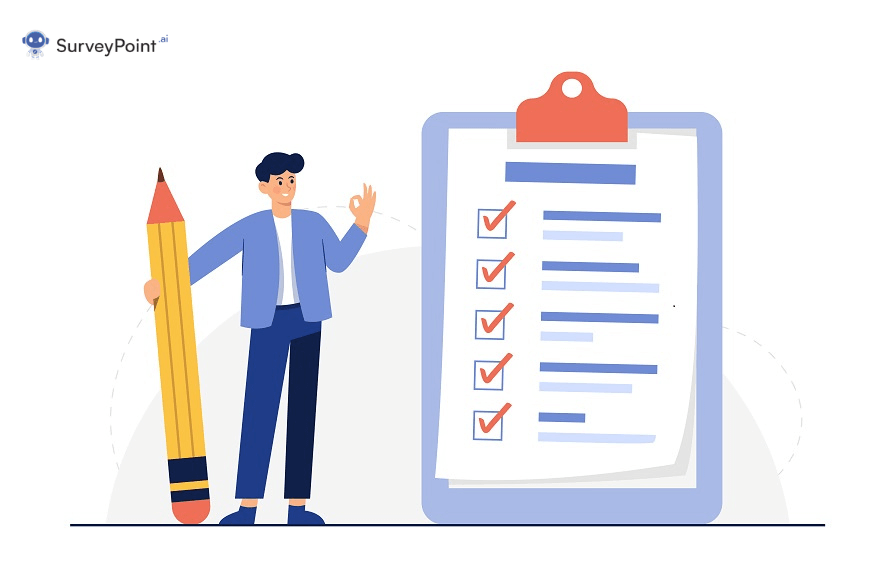 The use of a suboptimal questionnaire hinders the effective conduct of a survey. Asking improper questions at an inappropriate time to unconcerned people in a poor manner is bound to produce unreliable insights. The effects of implementing these inconsistent inputs into business continuity protocols can be dire and irreversible. Thus, a valid questionnaire (generating real-time inputs) is necessary to produce quality output before conducting a survey. But what makes a good questionnaire?
Researchers spend years figuring out the answer as they gain experience and perspective. Some necessary Dos and Don'ts followed by all researchers are explained below.
A Step-by-Step Guide to Writing Good Questionnaire
When creating a good questionnaire, it is essential to follow a time-tested method. While initiating a survey, a few universally accepted, statistically approved standardized metrics exist. Only when a researcher is aware of these features and uses them to derive a group's judgment is the questionnaire's use justifiable.
In short, the art of knowing which questions to ask and in what manner, to whom, and at what time can bake the best questionnaire insights.
A questionnaire should follow.
Clear Objective to Derive BI
Every survey aims to generate a defined Business Intelligence (BI) base. Some common questions to derive a clear Business objective is to incorporate these answerable elements into a business survey:
Why are you conducting the survey?
Who will this survey impact?
Which group is the survey targeting?
How will the collected data and insights be used?
Market researchers check the validity of these questions and modify survey protocols accordingly. Answering these questions is a must before we create a good questionnaire. A researcher must be clear about the survey's objectives to design a questionnaire that helps achieve chiseled business intelligence insight.
RELATED: Incorporate Power BI Apps and Upskill your Business
Limited and Simple Questions
Confusion is a big turnoff for survey participants, and so are too many questions. A researcher's ambiguity indicates that they are uncertain about the information they are trying to obtain from a pool of participants.
In addition to being the soul of wit, brevity is also an important characteristic of a good questionnaire. It helps an audience filter their thoughts and only answer what is needed.
So, keeping the questions relevant and to the point is a non-negotiable element of a good questionnaire. Avoid complex/confusing questions and stick to a limited number of comprehensible questions.
Proper Order
Participants have to brainstorm about certain topics before answering a particular question. An experienced researcher must be mindful of their thought process regarding a specific survey. If you asked a participant the same question repeatedly, they would find it quite inconvenient.
The best way to create a properly ordered survey is to follow an action-compliant survey. It collects the questions following each consecutive step of the audience engagement pattern.
For example, market researchers start a customer satisfaction survey with the onboarding experience and end with the post-sales support experience, not vice versa. The customer journey begins when a consumer joins a certain brand and continues until post-sale.
Polite Tone
It is best to avoid offensive questions about someone's culture, beliefs, gender, color, etc. Questions that might be offensive to a group of people can result in lower participation and insincere answers. The best practice to generate most of the survey insight is to keep the questions polite in tone and meaning.
Precise Interpretation
No matter how the survey is conducted, it's essential to interpret the results accurately. Therefore, post-survey metrics analysis must be performed with precision either manually or using advanced software.
Every survey is a cluster of raw and unfiltered data. It is an uphill task to process these data and generate coherent interpretations while keeping waste production low.
Tips to Create a Good Questionnaire
A researcher must spend a lot of time brainstorming about the best questions. One must also consider the possible answers they might get to those questions. If the potential answers seem ambiguous or subjective, then it's best to change the question. A question should elicit direct and unambiguous responses. Here's how you can accomplish it.
Focus on Necessity
In a questionnaire, the questions come after a long series of inquiries. Each inquiry must target a discrete piece of information, solicit feedback from the appropriate audience, and advance the research process. All questions posed to a study should be screened for relevance and usefulness.
Steer Clear of Ambiguity
A market researcher must first identify the target demographic before they can remove vague or open-ended questions from a questionnaire.
The researcher must decide which words to include and which to exclude based on the target audience's educational background, occupation, and language proficiency. Substitute more precise terms for words that can be interpreted in multiple ways.
Additional Note
Across cultures, even the meanings of common nouns like "feel" and "believe" might vary. Cultural sensitivity is essential to keep in mind when conducting regional surveys. And generally unsuitable vocabulary norms.
Maintain a Neutral Tone
In questionnaires, a neutral tone means not using words that suggest extreme emotions. Surveys involve asking questions about topics perceived as culturally sensitive or offensive. The best defense against offending a participant is maintaining a neutral tone throughout the questionnaire.
There are many AI-based software tools available in the market, with the help of which survey researchers can find and verify the suitability of their survey tone.
RELATED: Why Are Survey Questions Written in Plain Language?
Respect Privacy
Intrusive questions have a lower acceptance rate among audiences. Survey participants should be given a choice of personal questions if researchers intend to ask them. Additionally, the privacy policy should mention how the survey organization safeguards participants' data.
Additional Information
In recent sensitive-topic surveys, surveyors are allowing audiences not to share the information asked. In many countries, asking questions that violate people's privacy is illegal.
Conclusion
A good questionnaire maintains a bliss point of brevity, clarity, precision, and proper order, among many other elements.
Because a wide range of factors should be considered while designing a decent questionnaire, it is essential to invest sufficient time in the drafting phase. A researcher can also conduct a preliminary pilot survey in which the questionnaire is sent out for testing.
The foundation of a successful survey is a set of well-thought-out questions. An effective questionnaire is of paramount importance and value.
Ready To Finetune Your Survey Questions?
Explore our solutions to collect accurate insights, boost ROI, and retain respondents.
No Payment Details Required • Cancel Anytime