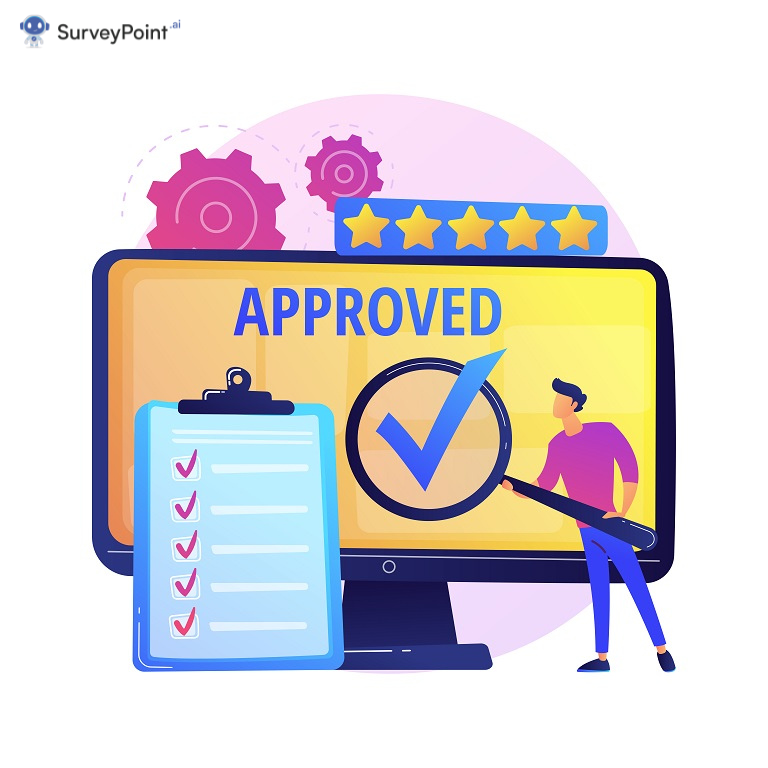 Suppose a business or organization makes a satisfaction guarantee statement. In that case, it means they are confident in the quality of their product or service and think their customers will be happy with it. Common phrases in this situation include money-back guarantee examples like "We guarantee your satisfaction or your money back." These statements are meant to make customers feel safe and build trust in the company.
This post will talk about the satisfaction guarantee meaning, along with satisfaction guaranteed or satisfaction guarantee examples. Let's begin by understanding what a satisfaction guarantee statement is.
Satisfaction Guarantee Meaning
When a business offers a satisfaction guarantee, they promise their customers that they will be happy with the service or product they buy from them. Companies can show their customers that they care about their happiness by offering a "try before you buy service guarantee" on their products or services. If a customer is happier with a service or product, the company that sold it to them may offer a money-back guarantee or an exchange policy.
The main reason to offer a money-back guarantee is to gain the trust and reliability of the customer.
By offering service guarantees, businesses show that they believe in their products and want their customers to be happy.
Businesses can use these guarantees to stand out from the crowd and get an edge over the competition.
Satisfaction guaranteed or satisfaction guarantee gives buyers confidence in the quality of the goods or services they are buying. Customers can make better decisions about what to buy and have better experiences.
Customer Satisfaction Guarantee Examples
A promise to give customers their money back if they aren't happy is a sign of quality. Or, more specifically, how sure you are that your goods are the best. Stores offer a lot of different guarantees, but a money-back guarantee is the most common and has become almost expected.
Even though it may help customers feel more comfortable making purchases and set your products apart from the competition, customers will always try to take advantage of your kindness. Because of this, most money-back guarantees only last for 30, 60, or 90 days. Sometimes, they last for an entire year or even a lifetime.
The right length of time for a guarantee can only be decided after carefully looking at the product's features and specifications. Find out how long customers use a product with normal wear and tear, and then add a little bit to that time. A more extended guarantee means that more customers may use it, but it also means that the business will make more sales.
Cost is a big part of how people decide what to buy. There is a lot of fierce competition in the online retail business. Customers have more potential to purchase from you than your competitors if you sell the products they want at the lowest prices.
Customers can feel confident about their purchases when they understand they are getting the best deal possible. Most stores will honor a lower price or give customers a refund if they find a better deal elsewhere.
This promise should be carried out carefully because it could cut profits and start a price war with competitors. You could lose clients and business if you are more cautious and don't offer this guarantee. It's a risky bet to say that your goods are the "best price" in any market.
It takes a lot of confidence to guarantee your products for life. People who buy expensive items with lifetime warranties may wonder if they are getting what they paid for. Knowing that a pricey bag or set of knives will last a lifetime makes it seem less of a sacrifice to pay for them.
It shows that you believe your products will last for a long time and that this value will last for generations. You don't have to give refunds; depending on your product, you can also fix, refill, or replace it for free.
Remember that a lifetime guarantee is something you should only use if you're sure your products will last that long.
You Must Watch: Mastering the Art of Online Research: A Comprehensive Guide
Trial versions of the software are often the only way to try it out, but this is only sometimes the case. Online stores can sell their goods for a limited time with a deposit that can be returned in full.
One typical example is how hard it is for many people to shop for clothes online. 35% of people who want to buy clothes online decide not to because they can't try the dresses on or feel the fabric. Customers who come back can try more of your products before deciding which ones they like best.
By taking this calculated risk, many clothing stores have seen their sales go up because people are more likely to buy something they have tried on. If a customer changes their mind, they can send the item back in perfect condition so it can be sold again.
Try Before You Buy Service Guarantee
Clothing stores almost always use "try before you buy" or "pay for what you keep" instead of a free trial satisfaction guarantee. A customer can buy several things at once, try them on (or even wear them for a certain amount of time), and then send back the ones that don'tdon't work. A personal shopper or clothing subscription service is often used simultaneously.
Unfortunately, you can't try on everything like you can with clothes. Because of this, free samples are beneficial.
For example, give your customers free fabric swatches if you have an online store selling furniture or home decor. Before making a significant investment, customers can check out the quality of the material and see if the color scheme works in their homes.
How well you make a first impression can significantly affect how long customers stay with you and how loyal they are. You can make sure that the first purchase is good by offering a money-back guarantee.
Offer buyers who are still deciding if they want to buy something a return policy, a refund, or even a free replacement item in the hopes of turning them into customers for life. Because they felt safe with their first purchase, your customers will be less worried and anxious about making a second one.
Conclusion
Are satisfaction guarantee statements correct for your business? This is a difficult question because every company and product is unique. You can increase sales and get people to buy from you again if you promise to meet their needs. On the other hand, your return on investment may go down.
It's best not to always offer a guarantee. If you're a new company without a big name in your field, you should make a promise to your customers to get them to try your products. Customers will stick with you if you believe in yourself and your products.
But be careful not to make any big promises. A warranty that lasts for life on goods that people use up quickly could quickly eat up your profits. Make sure that any promises you make are more than just a promise to do less work but a commitment to do more.
Satisfaction Guarantee Statements FAQs
Q1. What is a guarantee of satisfaction?
A satisfaction guarantee is a formal promise that if a product doesn't meet the quality standards, it can be returned, fixed, or replaced.
Q2. What Kind Of Guarantees Do They Provide?
There are plenty of satisfaction guarantees, such as money-back, lowest cost, free trial, and lifetime.
Q3. Should you offer a guarantee of satisfaction?
When a company gives a guarantee, it shows that it believes in its product and doesn't think customers will ask for their money back. This is an intelligent way to show that you consider the product to perform well and that customers will be 100% happy with it.
Q4. What are the essential parts of guaranteeing that the customer will be happy?
It is always true.
Simple to understand and talk about
Meaningful
Simple to use
Easy to get and quick to get
Q5. What is the main point of a guarantee of 100% satisfaction?
By promising to make them happy, you can get them to give you their information and money. The guarantee might be put in place to protect customers, but it can also be used as a powerful marketing tool. Satisfaction guarantees are vital tools that reassure people who might buy from you.
Q6. What factors can keep a customer happy?
Some things that make customers happier
Customized service for customers
High morale at work
Offers and perks
Reward programs
Customer Appreciation