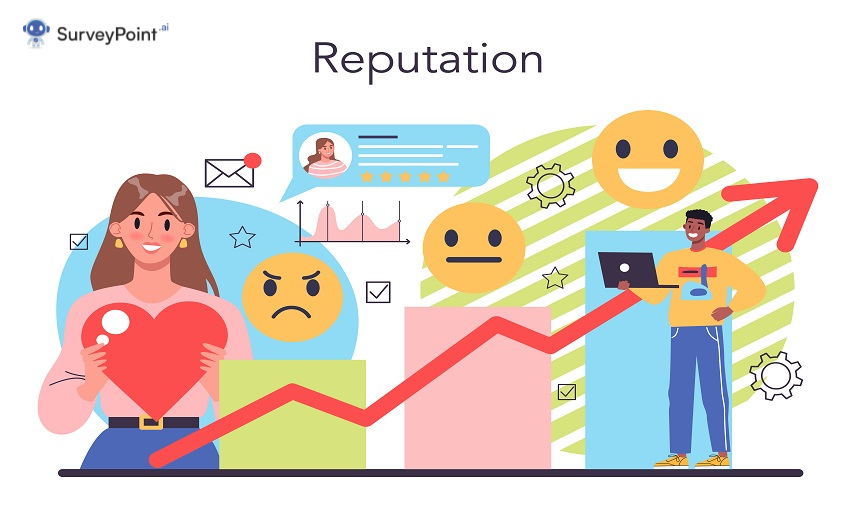 Customer feedback analytics are an essential part of any business. But have you ever thought about how companies handle the feedback they get from customers all the time? Doesn't it sound like a hectic task to manage 100s of customer feedback altogether? Well, you can relax, as this is not done manually. There are customer feedback management platforms that are available. These platforms help with feedback analytics. 
So, how do we get this done?
Customer feedback management platforms made for this purpose make it easier for businesses to keep customers happy, keep them as customers longer, and get feedback from customers.
With continuous feedback performance management software, feedback from customers can be gathered through questionnaires, surveys, polls, and message boards, among other things.
Managing customer feedback is essential, but many businesses need help with it. This post will talk about the problems that come with managing feedback and give you tips on how to solve them.
Firstly, let's get an overview of feedback management before getting into our best feedback management software recommendations.
What is Feedback Management Software?
Feedback is vital for the growth and success of any business or group. Feedback must be handled well to improve operations, whether it comes from customers, employees, or shareholders.
Collecting, analyzing, and acting on customer feedback are all parts of managing it. It helps companies find out what customers want and give it to them, which improves the quality of the product or service.
To manage feedback, you must ask for user comments on a service or product, deliver them, and write them down. It's a way to tell businesses what you think about their features, how easy they are to use, and other things. It is essential to modern business.
In the business world, feedback is a vital part of being successful. It helps businesses figure out how to meet their customers' needs better.
Everyone knows that feedback is important for a business to grow and improve. Still, getting people's opinions can take a lot of work. And this is where customer feedback management platforms come in.
"Feedback management software" is just for managing and sending out surveys. Then you can quickly and easily figure out how well any input worked.
With the right piece of feedback management software, you can make plans for your future projects strategically. Also, the software makes it easier to tell those who need to know about the results.
Therefore, when looking for the best feedback management software, you should put a web-based application or portal that fits your needs at the top of your list. With the right software, you can take your business to new heights.
With the help of specialized software, gathering and organizing customer feedback analytics is now possible. Businesses can use this program as a central hub for collecting and keeping track of customer feedback. Additionally, it can help companies learn more and act quickly on their knowledge.
Secondly, let's understand the importance of feedback management.
Importance of Feedback Management
Today's business world is more competitive than ever, so it's more important than ever to know how to handle feedback well. In the era of social media, this is something that companies need to watch out for even more than before.
Even though doing so has many benefits, such as making customers happier, making products better, and making more sales. But it is hard to use, and not all businesses can do it successfully.
The market is constantly changing, so you need to be able to adapt, which can be hard and take a lot of time.
But don't worry; there are ways to make things better.
How?
It is important to get a tool.
In-depth, let's look at some of the benefits of customer feedback analytics.
Keeping track of client feedback is helpful in five ways:
Better Customer Understanding:
With a feedback management system, you can learn more about your customers' wants. You'll know exactly how they got to the checkout page as soon as they land on your site. Using this client life cycle, you can determine exactly what changes need to be made to your business.
Ability to Make Products and Services Better:
After getting customer feedback, changing your offer should be more accessible. For business growth, finding out what your customers like, what they need, and other important information is accessible.
Increased Customer Satisfaction:
You can discover how happy your customers are and learn how to improve your business. For the sake of argument, let's say you've found out that the customer is unhappy with the quality of your product or service. Making them better will be easier if that's the case.
Better Customer Retention:
When feedback is handled well, customer loyalty goes up. Customer comments are an essential part of any service-oriented business because they are a great way to track customers' feelings and learn how to serve them better. Customer loyalty is important because it makes it more likely that they will buy from you again and keeps them from going to a competitor.
Make sure your current customers are happy by handling their comments carefully. People will be drawn to your product without them having to do anything. More positive feedback posted online will lead to more business in the long run.
How Does Feedback Management Tool Help in Building Best Customer Success Companies?
With CSAT tools, you can collect feedback from all channels, keep track of each customer's concerns, and measure how happy customers are over time. This information is valuable because it can be used to make changes that will make customers happier overall.
Managing customer feedback lets you stop guessing what they want and start meeting their real needs.
With their help, a problem can be identified and fixed right away. You can make changes and grow as time goes on.
Companies could use feedback management solutions because they help them stay current. This equipment also helps build a more pleasant workplace and better client relationships.
So, if your business wants to move forward, you need the best feedback management software.
There are many kinds of software for managing feedback, and each has its benefits. It's essential to take the time to figure out what will work best for your business, even if it can be challenging. With the help of a sound feedback management system, your business can reach new heights.
Lastly, let's discuss the top 5 best feedback management software.
Customer Feedback Management Platforms
Survey Point
People have to fill out feedback surveys to be helpful, and Survey Point is one tool that takes responses and completion very seriously. With its communicative and chat-like forms, the EFM framework promises surveys that are more interesting and get 40% more answers. Survey Point has also developed different kinds of surveys to help you get more involved.
UserVoice
UserVoice's goal is to get user feedback and analyze it so that the product or service can be improved. It's a simple way to get people's thoughts and turn them into useful information.
UserVoice lets you track customer happiness, participation, and conversions across all channels. You can track how happy customers are, see how engagement and transformation change, and zero in on the channels that get the best results.
You can also post customer feedback and suggestions on UserVoice. This can help you find problems and patterns before they hurt your customers, giving you time to fix them.
GoReact
GoReact's feedback management software is a great way to control and organize customer feedback. This program makes it easy to keep track of and respond to customer feedback. It also creates valuable reports and insights that can be used to improve the business.
GoReact is a web-based tool that makes it easy to make and share reactions to photos and videos. Businesses and people use it to talk about how they feel about recent events.
Confirmit
Confirmit makes software that helps businesses with customer surveys and internal communication.
Confirmit is the standard software in the business world for collecting and analyzing customer feedback. It's a scalable and reliable system that helps businesses keep customers happy, keep them coming back, and make more money.
Pointerpro
Pointerpro is software that makes it easier for organizations to collect and analyze client feedback, create online surveys, and make custom reports. It gives you several tools that make it easy to get customer feedback, organizes it all in one place, keeps an eye on problems as they come up, and deals with them as they come up.
The feedback management software from Pointerpro has the most features and is the easiest to use. The platform makes collecting, tracking and responding to customer feedback easier, so you can always give top-notch customer service.
Conclusion
As the world gets more connected, well-designed feedback management systems will become more critical. The tools discussed here are some of the most popular and well-known ways to handle customer feedback.
With the best feedback management software, it's easy to track what customers say.
Online, you can find many different kinds of feedback management programs. Even though each program is different, they are all meant to help businesses handle customer comments and suggestions better.
If you are looking for Feedback Management Software, you have found your way to the right place. Survey Point's features are flexible enough to meet all of your needs.