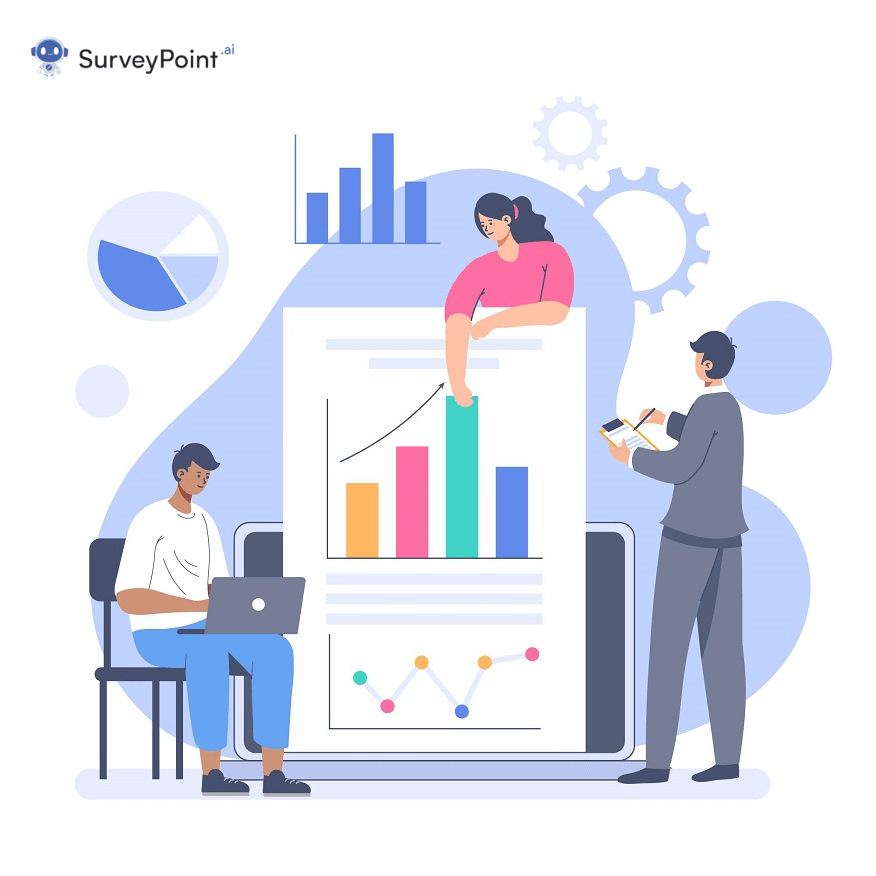 The time it takes for a corporation to get from making products to actually delivering them to customers has a lot of room for error. The term "inventory management" describes this procedure, which is prone to errors known as "gaps." Supply chain management, logistics, and distribution are all subsets of inventory management. In this case, it links the two ends of the thread, manufacturing, and dissemination. In order to ensure that the complex process by which a corporation links production and distribution runs smoothly, a gap analysis is conducted.
Experts recognize gap analysis as a metric company can measure, time, money, and labor. The same can also compare an enterprise's current vs. desired shape. 
Defining Gap Analysis
Gap analysis is an enterprise performance optimization tool. It allows companies to set achievable milestones. The analysis also helps organizations to reanalyze their erstwhile strategies. 
It demands precise expertise. Due to its intricacies, it is a bit less widely used. However, in modern times with the help of surveys and research organizations, gap analysis is performed by experts. It helps businesses to analyze an array of term structure movements.
How Can Organizations be Benefitted from Gap Analysis?
Gap analysis enables an enterprise to incur more profit through intelligent resource management.
It smoothly manages inventory protocols and reduces waste production.
Combining these two factors will allow a company to capture a greater market share.
Automated tasks can be offloaded from employees. It increases employee satisfaction.
It removes unnecessary, inefficient operational modules. Replaces them with fast-working ones.
ALSO READ: Conjoint Analysis: A Powerful Tool for Business Decision-Making 
Types of Gap Analysis
Market Gap Analysis
Reverts for making considerations regarding market standards. It also highlights unmet customer goals.
Strategic Gap Analysis
Used to review company performance against long-term benchmarks internally.
Profit Gap Analysis
It is possible to pinpoint the company's weaknesses through an in-depth analysis of its financial measures. This research strongly emphasizes comparisons to the enterprise's main rivals.
Skill Gap Analysis
A skill gap analysis recommends which type of training can make the company's workforce more efficient.
Compliance Gap Analysis
It governs how a company is performing against external regulations. 
For instance, companies hire external auditors to evaluate their accounting.
Product Development Gap Analysis
It analyses multiple product development factors— success rate, delay, mismatched intentions, etc.
ALSO READ: MaxDiff Analysis: How Businesses can Implement it? 
How is a Gap Analysis Performed? 
The gap analysis model is customizable. But a certain portion of it is standardized. In the following section, we will cover the standardized steps followed in conducting a gap analysis:
Step 1. Identify Your Current State
Suppose a problem statement is given to a research organization by an enterprise. The problem statement showcases the poor customer feedback it has earned from its audience. So to solve this problem, a researcher would start a gap analysis by first quantifying the current operating measures of an enterprise. 
They include researching its products, customers, geographical locations it serves, and benefits it offers to customers.
Step 2: Strategize Goals
Next, the researcher will chalk out achievable goals to improve specific areas of operation. These modifications will help the organization meet its desired shape. Every goal is constructed here with trackable metrics. 
For instance, the company might set a goal of achieving 80% of customer satisfaction within ten months to improve customer feedback.
This is the stage at which many researchers look at a company's rivals' operations. 
Step 3: Gap Identification
This is a critical step in the research process since it involves identifying the specific areas of a firm that need to be enhanced to advance from the present level to the desired stage.
In our working example, the "gap" that results in unfavorable customer comments may result from an insufficient workforce or weak technical support. That could lengthen the Customer Problem Response event's resolution time ETA.
Step 4: Coming Up With Possible Solutions
After discovering potential weak spots in a business, the researcher must then provide remedies to fix them. There may be a single answer, or there may be multiple concurrent answers appropriate for concurrency.
A preliminary study may be necessary to determine whether or not the suggested remedy works.
Step 5: Implement the Change
Now it's time to implement the best ideas formulated in step 4. These ideas should be able to close the existing gaps in a company. 
The implementation stage is essential since it entails multiple changes coinciding.
Well, let's revisit our original case. Let's say the corporation does a gap analysis and decides to automate its customer response system. The company hopes that by making this adjustment, customer response will increase. 
After the modifications have been implemented, the company should ensure that its employees are not upset. That shouldn't make them feel any less valuable to you.
Step 6: Monitoring Changes
Now it's time to monitor if the introduced changes could close the existing gaps. At times, a company might find that there are more gaps than it anticipated. In that case, it should restrategize its entire changing protocol. 
Gap analysis is a circular process. Companies can flow back from one point of this circle to another to meet their desired future goals.
ALSO READ: Fundamental Concepts For Regression Analysis 
Gap Analysis Tools
To perform the gap analysis with more precision, companies use a variety of tools as follows:
SWOT Analysis
A gap analysis that uses SWOT analysis as its tool can evaluate both internal and external factors to improve the lead base. Gap analysis often uses SWOT analyzers to survey risk quotient. 
The SWOT tool can be used, for example, to introduce a new customer response model. 
Fishbone Design
During a gap analysis, using a Fishbone diagram can help pinpoint the most pressing issue. 
It is a helpful tool for gap analysis because it allows the problem to be contained while still being the focus of attention. 
An example of where a gap analyzer would point the finger is when poor customer feedback results from a lack of technology. The fishbone diagram serves as the framework for our investigation.
McKinsey 75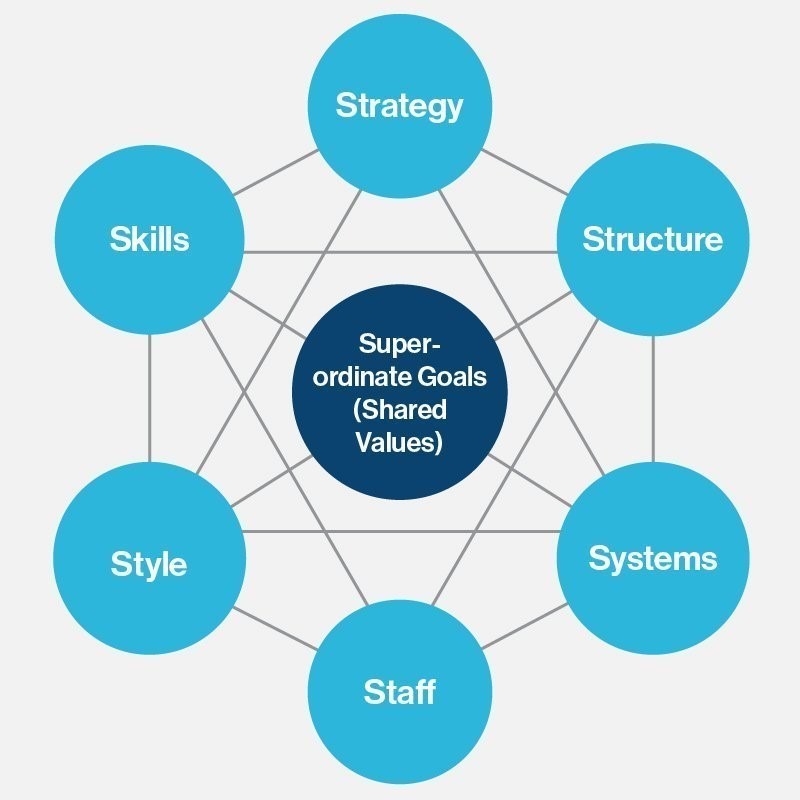 In Gap analysis, McKinsey 75 helps construct the complex elements for strategy development. Similarly, it can decide those soft elements needed for strategizing employee skills, corporate behavioral patterns, etc.
Nadler-Tushman Model (NTM)
NTM deals explicitly with identifying the exact causes of existing organizational gaps. Using NTM, we can identify gaps in an enterprise's culture, work structure, and quality of staff.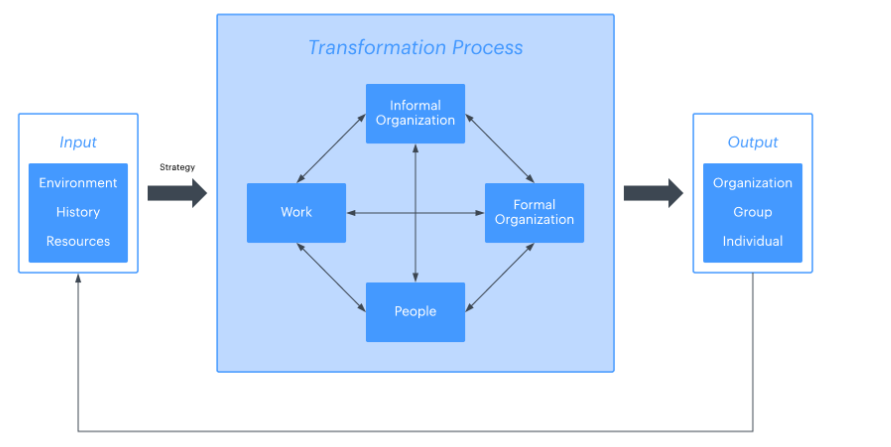 PEST Analysis
PEST is the abbreviation of political, economic, social, and technological. Gap analysis uses the PEST analysis tool to solve multifunctional gaps. It is very commonly used in governmental sectors.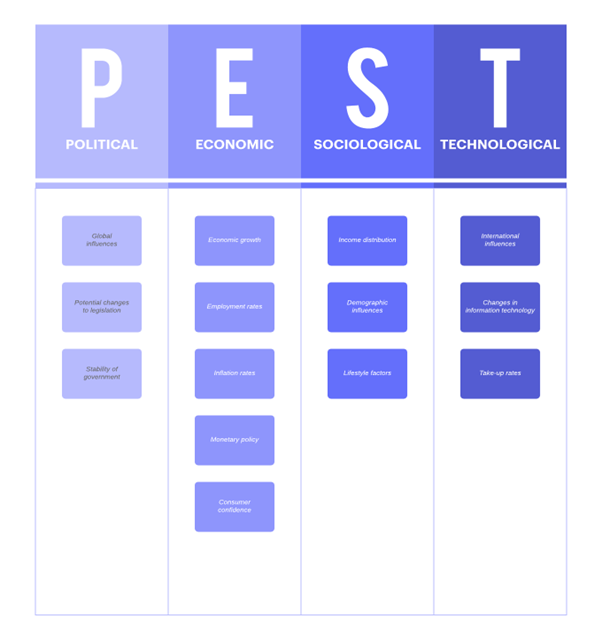 These five sets of tools are universally compatible with any gap analysis method.
RELATED: Beginners Guide For Environmental Analysis: Tips, Tools, And Benefits 
Conclusion
When it comes to evaluating the relative merits of competing products or services, few tools are as helpful as the gap analysis for business owners and managers.
 It can point the way to what needs fixing and how to get there. By conducting a gap analysis, you can save your company from failure or give it a significant boost. 
Ready To Future-Proof Your Business?  
Sign-up for a FREE account and get a sneak peek into our intuitive survey dashboard panel. 
Free Trial • No Payment Details Required • Cancel Anytime