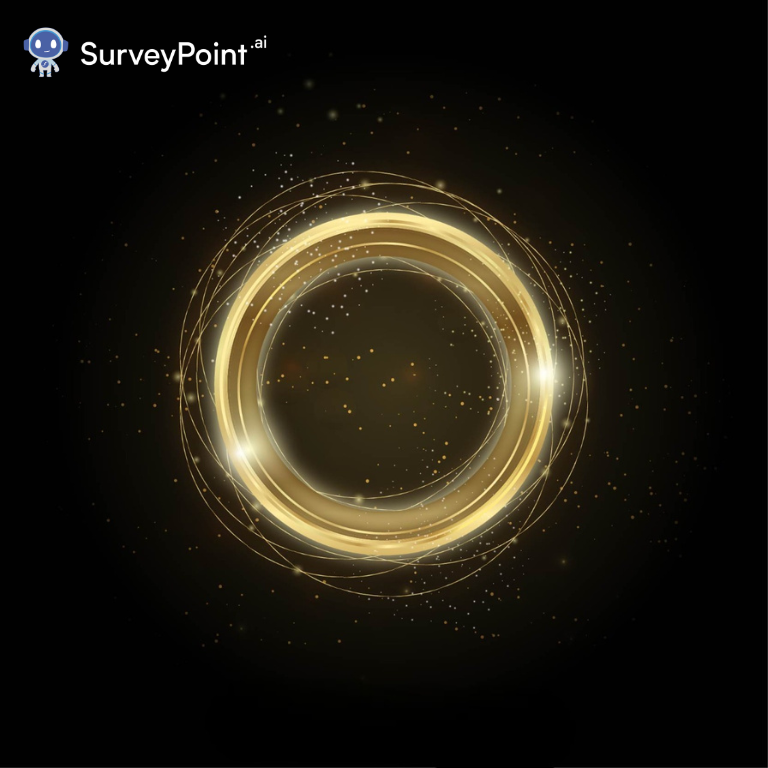 Digital transformation roadmap is changing how we work and live. It is the use of digital technology in all parts of a business that causes fundamental changes. Digital Transformation changes how the industry works and provides value to customers.
This article will look at the Transformation Roadmap from McKinsey and Deloitte's points of view. These roadmaps will help you get guidance from experts in the field to make your digital transformation fit your scale and needs.
The Mckinsey Digital Transformation Roadmap
The digital transformation roadmap from McKinsey is a powerful tool for organizations willing to make a smooth transition into a digital world. It gives a clear and actionable plan for the path to digital maturity. The McKinsey Roadmap allows organizations to take advantage of the opportunities that digital technology creates.
By following the McKinsey digital transformation roadmap steps, organizations can ensure that their digital transformation journey is in line with their overall business strategy.
1. Secure senior management commitment
Every change needs the support of the CEO and the rest of the leadership team. They need to know the big picture of what needs to be done and why going digital is so important. If the transformation is to be successful, leaders must be bold, disruptive, and ambitious.
2. Set clear and ambitious targets
Set the organization's goals clearly and ambitiously. It shows how significant the benefits of digital technology can be. People don't believe that the old ways of doing things are very inefficient if they don't have goals.
Setting clear goals keeps you from going backward. It imposes discipline when deciding which projects to work on for the most impact. Targets are needed for cutting costs, earning a profit, improving performance, and making sure that both employees and customers are happy.
3. Secure investment
Digital transformation necessitates substantial investment. Companies with old systems may need to spend a lot more money than they do already. Profits are likely to drop for a while because of this investment. But with it, the firm will make profits in the long run.
4. Start with lighthouse projects
To get early support, companies should start with projects that could pay off big but have low risk. To gain momentum, businesses should consider which projects to begin with, and give them the necessary resources.
5. Appoint a high-caliber team
A high-quality team can be beneficial when coordinating a change. They can make sure that the right skills and technology are in place. They can also choose the order in which the changes happen. A good team can track how things are going and ensure daily priorities get the attention they need.
6. Organize to promote new and flexible ways of working
A company's ability to change depends on how it is organized. Setting up a digital unit will result in new ways of working crucial for digital success. Getting Organized helps with flexible product development, test-and-learn methods, and putting the customer first. It also helps make cross-functional teams with people who are experts in different areas.
7. Nurture a digital culture
Digital Transformation is fast, collaborative, and gives people more power. The whole organization must support digitization. Changes that come with digitization can start in areas like marketing, with fewer risks. For example, try out different messages and channels to see which works best.
8. Sequence initiatives for quick returns
It's essential to keep track of returns to ensure that all available value is taken advantage of. To grow quickly, you must plan your steps to get quick returns. The more value a change captures, the more it can pay for itself. Initiatives that are important from a strategic point of view pay off quickly and simplify things.
9. Build capabilities
Companies have to invest in more than just digital technologies if they want to grow their digital initiatives. They must update their core operating platforms to give customers an excellent digital experience.
It will be essential to improve both skills and systems. Employees will also need a lot of internal training. Companies may need to set up an IT literacy program to teach and update business line managers.
10. Adopt a new operating model
A digital transformation will be easier to achieve if the organization is redesigned from the ground up. Businesses must evolve so that all parts of the organization can share data, expertise, and talent.
If the transformation is to work, companies must move away from a traditional structure with rigid functional boundaries. In other words, the whole organization will have to adopt an agile way of working, not just IT.
The Delloite Digital Transformation Roadmap
1. Assess the external and internal situation
To analyze external forces and trends, you need to list the factors affecting the company. It has six parts: political, economic, social, technological, legal, and environmental. This framework talks about the outside environment that directly affects the strategy and operations of the company.
Figure out what customers and other stakeholders need and want, and put them in order of importance.
Look at how digital technologies can be used to improve the customer experience. Technologies should be picked based on what the company needs to improve and what the customers want and need.
Look at the current business and how it works. Industry and operating models should be looked at to see how well they meet customer needs and wants. The business model should display how the resources (technologies, people, finances, etc.) are used to create customer value.
Examine how individuals and cultures could change. It is essential to understand the skills, motivations, and organizational culture of your employees. It shows how possible it is to adapt to new ways of using digital technologies.
Core and extended architectural domains need to be mapped and cross-mapped. Core domains include capabilities, value streams from beginning to end, organization, and information. At the same time, extended domains look at strategies, products, policies, initiatives, and stakeholders. The idea is to map out each domain and figure out how they relate to each other.
You Must Like: How To Make Google Forms Pie Chart: A Step-by-Step Guide
2. Develop strategy and assess business impacts
Define various business scenarios. By making scenarios with different levels of likelihood, management can look at the future in different ways. This makes them more sensitive to what's going on around them.
Define the types of customers you want to reach and the technologies you'll use. The best technology solutions for each value stream are matched to the needs and wants of each segment.
Create a business model for how things should be. Understanding the different things that make up the current situation and using the right technologies will determine where the business model should be developed.
Set up a hierarchy of goals and objectives. Strategic goals are at the top of this chain and are passed down through several levels of objectives. The purpose of this system of levels is to reach a specific goal. So, everything an organization does will help it reach its strategic goals.
Analyze how goals and business architecture affect each other. Finding the links between the goals and the different areas will show the impact's significance.
Look at the effects of business architecture and IT architecture. IT architecture is how a company uses its technologies, data structures, and applications. Business/IT architecture impact helps people understand how technologies affect other business areas.
3. Architect business solution
Imagine the future business architecture. To-be business model is the starting point from which to map and cross-map all to-be business architecture.
Create the people practices and organizational culture you want to have. To get a to-be business model, you must define the organization's culture.
Plan the organization structure for the future. Organizing work into separate tasks and figuring out how these tasks need to work together are two essential parts of organization design.
Design the to-be value chain and processes. The value chain shows how a business creates value and shares it with its stakeholders.
Visualize the future IT architecture. This step looks at how to define technologies, data structures, and applications so that the business architecture and IT architecture can work together.
Analyze the change from the current state to the desired state. After you know where you are now and where you want to be, you need to look at the gap between the two.
4. Establish initiatives and deploy the solution
Determine initiatives based on the goals. Choices need to be made about how to reach each goal.
Set priorities for projects. A budget and other resources are given to each project. Since resources are limited, priorities must be set based on the vital goal.
Make criteria and KPIs for measuring an initiative. To keep track of how each project is going, you need to set measurement criteria and Key Performance Indicators.
Set up a plan for the project. Each initiative is turned into a short project plan that clearly sets the goals, scope, timeline, risks, etc. To ensure the project goes as planned, you need to have the right skills to manage projects.
Check on how things are going and take corrective steps as needed. With continuous project monitoring, management can spot any differences between how the project is being done and how it was planned.
Evaluate the level of success. It's essential to evaluate the performance of the digital transformation journey and ensure stakeholders know about it.
Conclusion
The word "digital transformation" emphasizes how technology is changing. But it's clear to anyone who understands the potential of digital technology that it's less of a digital transformation and more of a core rethinking of the corporate model, with digital technology as the catalyst.