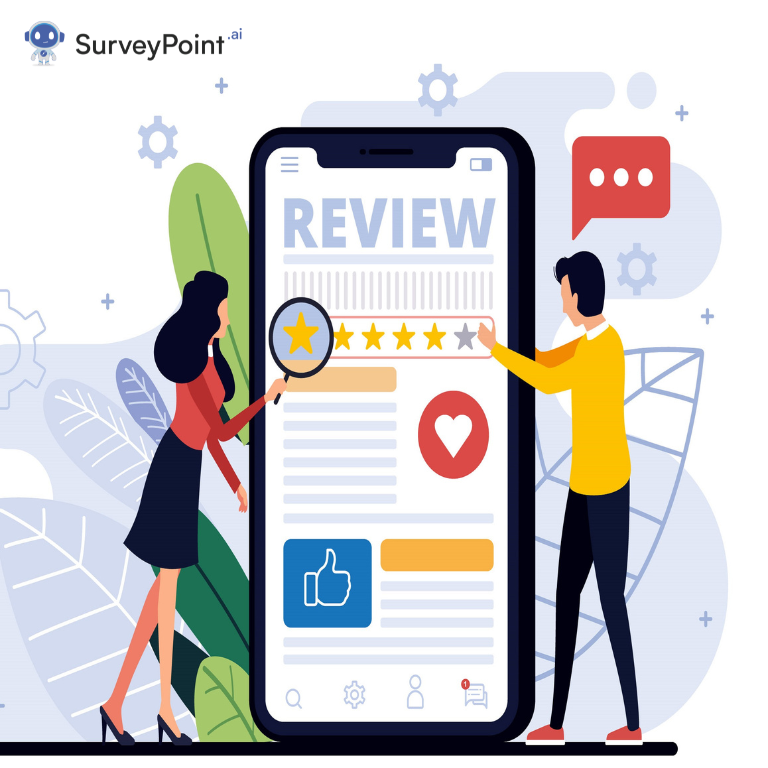 According to a recent marketing study, Nearly 85% of consumers think a brand's capacity to provide wonderful experiences is just as crucial as its goods or services. Customer turnover rates can be reduced, and the foundation for lasting relations can be laid by enhancing the customer experience. However, several essential abilities go into creating a great end-to-end user experience.
In this article, we'll look at some tips for enhancing the end-to-end client experience. Additionally, we'll examine how to create an excellent CX that will please your users.
What is an end-to-end customer experience?
End-to-end Customer Experience refers to the series of interactions that take place between a company and its clients throughout the course of their working relationship. Generally, it describes a customer's perception of a business, its products, and its services.
Everything falls under this category, from the first point of interaction with the business to the actual purchase or use of goods/services. A good customer experience can encourage repeat business and recommendations, but a bad one can cause clients to stop doing business with a company altogether.
Businesses have typically viewed the customer journey as a straight line that starts when a prospect enters the system and ends when the customer makes a purchase. Customers may pick up where they left off on one medium and carry on with their experience on another. This is possible thanks to the multichannel customer experience, comprising all individual customer touch points.
End-to-End Customer Journey Mapping
When you thoroughly understand the entire end-to-end client journey, you can create goods and services that cover how a customer interacts with the business. The following points will help you know better.
Organizations that intend to enhance the customer experience frequently concentrate on particular touchpoints. Once the company understands the entire customer experience, it can use the customer's perspective to assess various elements of a performance.
Businesses can determine the best way to impact customers by looking at end-to-end customer journeys. Companies must understand that customers do not evaluate each aspect of their interactions with a company separately. Instead, it is a collective experience with each interaction.
Organizations can utilize the elements that boost customer satisfaction by keeping in mind the customer journey. Quantitative data alone cannot sketch out the client's journey. Making decisions supported by data is vital to the end-to-end customer journey. Results from this are more efficient and lead to revenue growth for businesses. However, Quantitative data alone cannot sketch out the client's journey.
Keep track of your improvement progress. Organizations may track their success and how their ads affect consumer behavior by creating an end-to-end customer journey. Every stage of the customer's journey should be benefited from meeting their demands, understanding their motivations, and choosing the appropriate course of action.
Customer Touchpoints
Customer touch points are exchanges between companies and clients during the customer experience. These instances have a substantial impact on brand impression and customer experience.
A customer journey map often includes information about consumer touch points. They are organized chronologically to show a regular customer's interaction with a firm.
Customer Touch Points Examples:
Social Media
Online Advertisement
Digital Marketing Content
Company Events
Product Catalogs
E-commerce
Product Reviews
Point of Sale
Product Feedback Surveys
Subscription Renewals
Customer Support Channels
Customer Loyalty Programs
You Must Like: The Digital Transformation Roadmap: A Step-by-Step Guide to Successful Implementation
Tips to Bring in End-to-End Customer Experience 
In order to own customer experience, you need to carefully consider a plan that incorporates your products, services, and goals for your organization. Here are key tips to keep in mind while designing an end-to-end customer experience.
Consider Your Customers Journey.
When creating a brilliant and foolproof customer experience management technique, you should know where to start. The customer journey, in actuality, begins when a customer considers buying a product and continues well after they leave your store.
Determine and eliminate customer journey friction.
Map out the customer journey and list all the touchpoints. After that, gather and analyze both quantitative and qualitative data. You'll be able to pinpoint the areas where customers leave the most and optimize the procedures for an enhanced customer experience once the process is complete.
Data is the new currency.
You need to be aware of the purchasing habits of your target market and spot any emerging trends that can influence their purchasing decisions. You can correlate the client journeys with the data you collect.
Utilizing the data, you can assess potential friction points and positive and negative interactions. Conversion funnels, as well as other behavioral analytics data, can be defined based on the findings.
Establishing Customer Contact Points.
Customers can get in touch with you through various channels or points of contact. The internet, phone numbers, kiosks, social media, advertisements, etc., are all used as these interaction points. It is essential to track every point of contact you have with your customers. it helps determine whether they are happy with the level of service and allow you to make any improvements where necessary.
Encourage customers to make a purchase.
Your website is frequently your clients' first point of contact. So make a pleasant, attractive, and effective website. The layout should make it simple to schedule an appointment, place an order for goods or services, or register for additional services like newsletters or emails. Make sure your server can handle medium to high data load. A mobile-friendly version of your website is excellent.
You can increase sales by cross-selling strategies that motivate customers to make larger purchases. You need to know which of your items enhances others and which would work well when combined. Additionally, it helps by boosting revenue per visit.
Adapt the onboarding process to personalized.
Different users have various business objectives they want to accomplish with your business. When onboarding them, they must consider their unique demands and abilities. High customer satisfaction ratings are a natural byproduct of personalized onboarding, and increased retention follows.
Being proactive is essential to ensuring a seamless customer experience. Customers communicate with businesses through a variety of methods. Your staff must figure out how to interact effectively across these platforms. A better overall customer experience would result from prompt and effective responses.
Offer 24*7 customer support.
As your client base expands, it gets harder to provide outstanding customer service and support. Customers that have to wait an extended period may become impatient. Making instructional tools for self-help is helpful in such circumstances. Include a variety of resource forms when developing a resource center, such as product manuals, youtube tutorials, FAQs, etc.
Maintain contact with your clients.
Always gather client feedback and urge them to complete questionnaires. Knowing what works for you to do and what does not is helpful. By implementing in-app customer satisfaction surveys like the CES and NPS, you may collect input from your consumers. As an alternative, you can email them and inquire about their experience. Customer satisfaction results from planning and changing your initiatives appropriately.
Conclusion
Delivering frictionless and engaging experiences is crucial in building long-lasting loyalty in a market when buyers and customers have more options than ever. If you want to keep your consumers and encourage product growth, it is not a good idea to build a terrific product and then walk away.
It's crucial to guarantee that your clients enjoy a consistent user experience throughout all user journey touchpoints. You must speak with your customers directly, put yourself in their position, and carry out in-depth end-to-end CX research to create understanding with them.