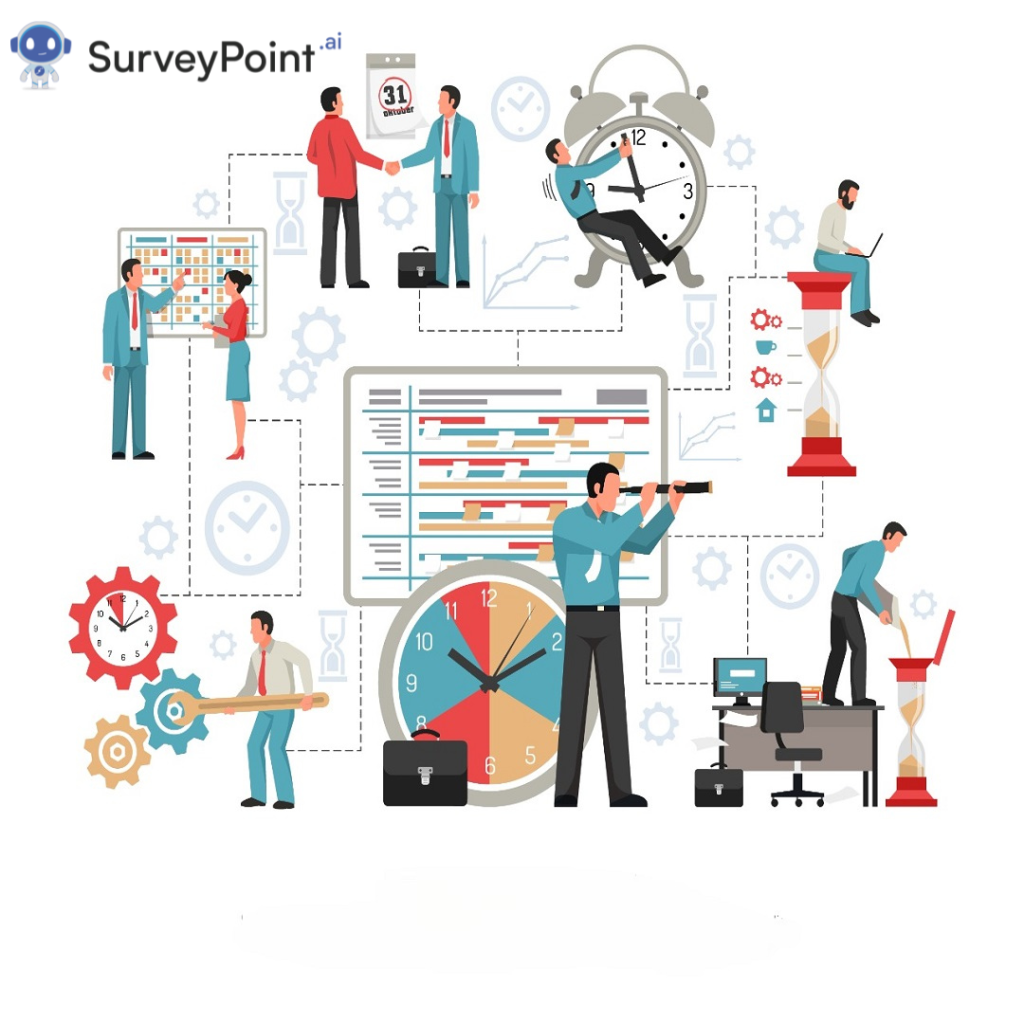 In today's rapidly growing business environment, the need for performance management tools is increasing daily. These performance management tools help organizations to supervise their employees. This blog post will discuss performance management tools, free performance management tools, and the best performance management software.
What Are Performance Management Tools?
Performance management tools are the tools that help managers to monitor and evaluate employee's work. Performance management aims to create an environment where people do their best at their jobs and be quick and efficient. Performance management is an effective way for managers to get more out of their team and for each employee to do well at work. Together, these results add up to a place of work where people are happier and more productive. These tools provide a regulated approach to managing the employee's performance and enable the organizations to establish performance goals, keep track of progress, and many more.
What are the benefits of performance management tools?
Increased talent retention: People are a valuable asset. Finding ways to retain your staff is essential. When employees can keep working toward goals, they have more freedom and can point out areas they want to improve. This gives them a reason to stay with the company.
Accessibility: Most performance management tools have an easy-to-use interface that involves employees and managers. Staff members can see the company's goals and objectives and give feedback regularly. They also have access to things that can help them improve their performance.
Consistency: When you work for a more prominent company, keeping specific systems and standards in place can be challenging. A performance management system keeps HR teams, managers, and even regions on the same page. This can save managers from bias and let them evaluate their employees fairly.
Better goal setting: Using SMART goals gives employees a clear vision of objectives to work towards and an opportunity to contribute to creating these. With these clear expectations, employees will always know what is expected of them, and the business can be sure that everyone is doing their jobs correctly.
Better employee engagement and motivation: A continuous approach to performance management gives you more time to ensure that your employees are working towards goals and objectives that will help them make the most of their skills and roles. This gives people more chances to be happy at work and reach their goals.
Tells about the training gap: Performance management is also a great way to find out where employees need more training because they are weak in certain areas. Working with SMART goals also helps staff members identify these areas and talk about what training they need.
Overall performance growth: The above benefits lead to better business performance. Employees that are thriving will deliver better work and be more motivated to try new things and keep progressing. This shows how vital performance management is and how it can help your whole organization if done correctly.
Performance management tools in HR
One-on-one performance check-ins: This trend is becoming popular, and companies like IBM, Google, Cargill, Harper­Collins, ITV, and IBM have all started to follow it.
Regular discussions about performance throughout the year help managers and employees get along better, increase employee engagement, and boost productivity.
On the other hand, the traditional ways of managing performance could be a better use of time and money.
The 5As approach: Setting SMART goals has been the standard way to set goals for a while. They only work for some organizations; they only tell part of the story. Businesses today are complex, rely on teamwork, and change quickly. This new decade requires a different way of thinking about goals, so Clear Review recommends the 5As method for setting goals.
This performance management tool and setting goals must be a team effort. Goals should be set together and measurable, attainable, aligned, accountable, and flexible.
You Must Like: Unlocking the Secrets of Your Brand Perception Survey: A Comprehensive Guide
Assessable: This goal can be measured, so it is clear when it's achieved.
Aspirational: An aspi­ra­tional goal is stretch­ing, encouraging employees to test themselves and develop, ultimately driving high performance.
Aligned: All goals with­in the organisation should feed into the over­all organ i sa tion all goals and objectives.
Accountable: Employ­ees need to know that they are account­able for the goal itself, and they need to under­stand if the goal is shared with oth­er team members.
Agile: Goals should be near-term and reviewed regularly to keep them mean­ing­ful and relevant.
Fair and accurate feedback is a crucial part of doing well. Studies have shown that it can boost performance rates by a staggering 39%. But it's not just the kind of feedback that matters; when it's given is also very important. We know that giving feedback as soon as possible makes it more valuable. Real-time feedback has many benefits, such as higher retention, better recruitment, better performance, and a more extraordinary ability to deal with change.
Personal development plans (PDPs): The PDP is a performance management tool you want to use to find and keep the best employees in your business.
You shouldn't just pay lip service to PDPs as a performance management tool and ignore them for another year. Managers and employees should instead make SMART PDPs that can be updated and reviewed online all year.
Reward and recognition schemes: No worker does their job just to get paid. Studies have shown that 80% of employees work harder when they feel appreciated, and many workers are more motivated by appreciation than money. More evidence shows that companies with a high reputation have 31% less voluntary turnover than companies with a low reputation.
You should design and implement a reward and recognition scheme to keep your employees interested and encourage them to do their best work. Even if you're a new business, there are ways to reward your team that only cost a little money but still work well.
Best performance management software:
Engagedly: Engagedly is a flexible system for managing staff that facilitates the adoption of performance management strategies, promotes employee growth and involvement, and encourages participation in organizational activities. Leaders can use it to boost employee happiness during onboarding and engagement, learning, and development. Also, you may access it from your mobile device and work together in real-time.
Here are some of its features:
Employee engagement surveys
Rewards, praise, and badges
Real-time and 360-degree feedback
Mentoring resources
Performance reviews
Competency assessments
Reflektive: PeopleFluent's skills in managing people are boosted by Reflektive's complete performance management platform, which includes advanced engagement and analytical tools. It can be used on email, chat, and mobile devices to help people be more responsible and have more productive team discussions. It can help business leaders improve employee engagement through public praise and use surveys, NLP, benchmarks, and action plans to measure and improve employee sentiment. Dashboards and HRIS interfaces that are already made make it easy for users to see data and trends quickly.
Bamboo HR is a platform for human resources (HR) and hiring that is made for businesses of all sizes. It helps HR managers keep track of candidates during the hiring process and store and use that information for as long as an employee works for the company. Here are some ways that businesses could use this app to their advantage:
Data and analytics: You can use this app to gather, store and analyze data about everyone who works at the business.
Hiring: This app helps find the right talent, process them and make hiring decisions efficiently.
Onboarding: This program includes onboarding checklists, e-signatures, and offboarding processes.
Compensation: This software helps you collect and track payroll data to accurately and accurately compensate employees.
Culture: Use this app to create a positive company culture, increase employee satisfaction and optimize performance management.
Leapsome is an app that helps with performance management, managing employees, figuring out your goals and key results, and learning. With it, business leaders can give their team members chances to improve their skills and grow the business. They can also develop talent, get employees to work together towards a common goal, get people more involved, improve performance, and automate processes. Leapsome works with many well-known HR and management systems. The company also offers a customer success manager, help with implementation, and videos and articles for training.
ClearCompany is an HR, ATS, and talent management system that helps users improve hiring, onboarding, performance, and employee engagement. With this program, you can find skilled workers and keep them on. ClearCompany also gives you a chance to do the following:
Onboard new hires: Train employees with the right goals and resources.
Give feedback: Give employees actionable feedback.
Stay compliant: Organize and store onboarding paperwork and documentation.
Achieve a mission: Review and manage employees using the company mission, values, and goals.
Manage performance: Understand employee profiles and hire top talent.
Engage employees: Ensure a remote workforce can focus on their work.
Plan effectively: Make smart decisions quickly in any economic environment.
Conclusion
The need for performance management tools for your organization's success is necessary.
They provide improved performance, more employee engagement, and better goal setting.
These factors help the organization's overall growth by increasing the efficiency of the employees. Organizations must use performance management tools if they want to stay ahead of the competition. Overall, they are one of the essential tools companies require today; investing in them is always a better option.