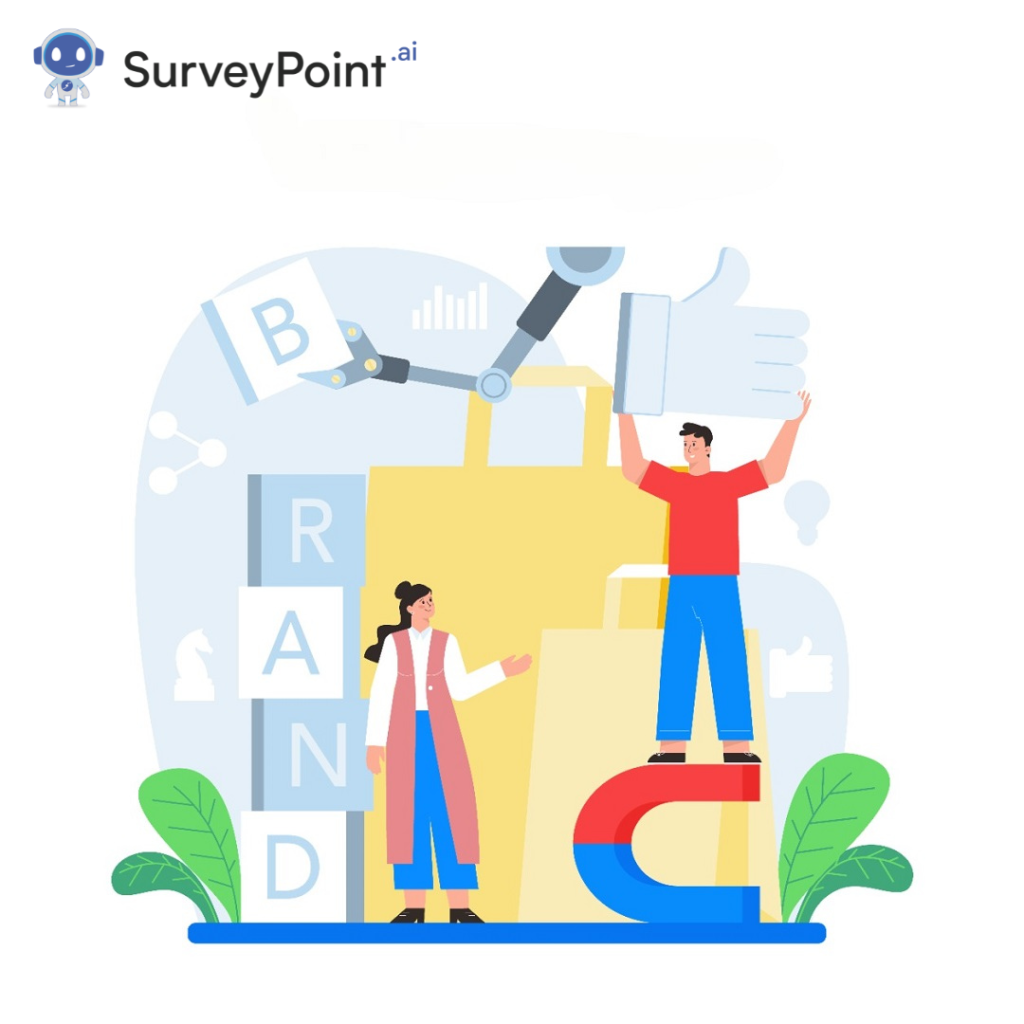 In this post, we will take a deep dive into the world of Brand Perception Study. We will understand brand perception questions and why we should conduct a brand perception survey.
A brand perception study is conducted when a brand has been in the market long enough to achieve reasonable brand awareness. After the audience has heard of a brand, they are bound to have opinions about it too.
What is a Brand Perception Survey?
Brand perception surveys are research methods used to determine what consumers think about a brand and how they feel about it. The survey aims to collect information on how the public sees the brand and where there are possibilities for development.
A brand perception survey asks a number of questions about a brand's quality, reliability, price, customer service, and social responsibility, among other things. The questions can be closed-ended or open-ended, meaning people can give their opinions in any way they want.
Businesses can make decisions about their marketing and branding strategies using the information from brand perception surveys. For example:
If the study shows that people don't trust the brand, the company might choose to focus on improving the quality of its products or services.
If the survey shows that people like the brand's social responsibility, the company can highlight its advertising efforts to be more sustainable.
12 Benefits of a Brand Perception Survey
Helps in understanding consumer behavior.
Helps in understanding customer behavior towards the brand.
Helps to identify the strengths and weaknesses of the brand.
Helps to measure brand awareness.
Helps to bring down marketing costs.
Helps to develop marketing strategies for the brand's products and services.
Helps to understand how loyal the customers are to the brand.
Helps to improve brand positioning in the target audience.
Helps to become better than competitors.
Helps to discover opportunities in the market.
Helps to get consumer feedback on the brand's image.
Helps to track customer attitude towards the brand.
What is a Brand Perception Study?
A brand perception study is research that tries to figure out how customers see a brand and how they interact with it. Some of the ways companies can do this kind of research are through surveys, focus groups, and interviews.
A brand perception study seeks to learn more about the attitudes, opinions, and actions of customers with regard to a particular brand. Organizations can use this information to find possible ways to improve their brand image. Businesses can make more successful marketing plans when they know more about their target market.
A brand perception study can look at several things, such as:
Brand Awareness: How popular is the brand among customers?
Brand Attributes: What qualities do customers associate with the brand?
Brand Loyalty: How many customers are most likely to buy from the brand again?
Brand Uniqueness: How does the company stand out from its competitors?
Brand Personality: How does the audience connect with the brand's personality?
Brand Perception Survey Template
You can create and customize your Brand Perception Survey Questionnaire using SurveyPoint. The platform allows you to select from existing templates, add pictures, and use custom fonts to make an interactive survey that people will enjoy taking. SurveyPoint also offers robust data analytics that can help you understand your collected data better.
How familiar are you with our brand?
Very familiar
Somewhat familiar
Not very familiar
Not at all familiar
How did you discover our brand?
Social Media
Advertisement
Word of Mouth
Newspaper
TV or Radio
Family and Friends
What's the first thing that comes to mind when you think of our brand?
Did you see any advertisements for our brand recently?
Have you purchased a product/service from our brand in the past?
Yes, multiple times
Yes, once
No
No, but I would consider it in the future
If you were to describe our brand in 3 words, what would it be?
Which of the following words describe our brand the best? Select up to 5
Innovative
Charming
Reliable
Modern
Honest
Luxurious
Affordable
Exclusive
Creative
Inclusive
Original
Modern
Sustainable
Timeless
Unique
Visionary
How likely will you recommend our brand to a friend or colleague?
Very likely
Somewhat likely
Neutral
Not very likely
How would you describe our products to a friend?
How important are our brand's values (e.g.sustainability, diversity) to you?
Very important
Somewhat important
Neutral
Not important
How well does our brand communicate its message to its audience?
How does our brand compare to its competitors in terms of quality?
Much better
Somewhat better
About the same
Not as good
How frequently do you purchase the same products/services from other brands?
Very frequently
Occasionally
Rarely
Never
On a scale of 1-10, how likely are you to try our brand's new product/service?
How does our brand's pricing compare to its competitors?
You Must Like: How to Measure Customer Satisfaction: Tools and Techniques
Much higher
Somewhat higher
About the same
Lower
How does our brand make you feel?
How satisfied are you with our brand's customer service?
Very satisfied
Somewhat satisfied
Neutral
Dissatisfied
Very dissatisfied
How does our brand align with your personal values?
How does our brand differentiate itself from its competitors?
How likely are you to switch to a competitor of our brand in the future?
Highly unlikely
Somewhat unlikely
Neutral
Somewhat likely
Highly likely
What came to your mind when you first heard about our brand?
How would you rate our brand's product/service?
Excellent
Good
Decent
Poor
Do you feel positively or negatively about our brand?
Are our products a solution to your problems?
How important is a brand's reputation when making a purchase decision?
Very important
Somewhat important
Neutral
Not important
How do you perceive our brand's social media presence?
How does our brand stand out from its competitors?
Unique product/service offerings
High-quality products/services
Strong brand image
Other (please specify)
How memorable is our brand?
How likely are you to continue purchasing from our brand in the future?
Highly likely
Somewhat likely
Neutral
Unlikely
Very unlikely
How trustworthy do you consider our brand to be?
Highly trustworthy
Trustworthy
Neutral
Untrustworthy
Highly untrustworthy
How does our brand perform in terms of user experience?
How innovative do you perceive our brand to be?
Highly innovative
innovative
Neutral
Uninventive
Highly uninventive
How does our brand perform in terms of accessibility?
How would you feel if you could no longer use our products/services?
How easy was it to find information about our brand?
Very Easy
Easy
Neutral
Difficult
Very difficult
How would you describe your previous experience with our brand?
Conclusion
Once you reach a stage where you're running national marketing campaigns and have good distribution, you can start asking people what they think. It's a great idea to run a brand perception survey before planning any new marketing strategy so that you have a clear picture of existing strengths and weaknesses. 
A brand perception study can provide valuable insights into how a brand is perceived by its target audience and help organizations to make informed decisions about their marketing strategies and product development.