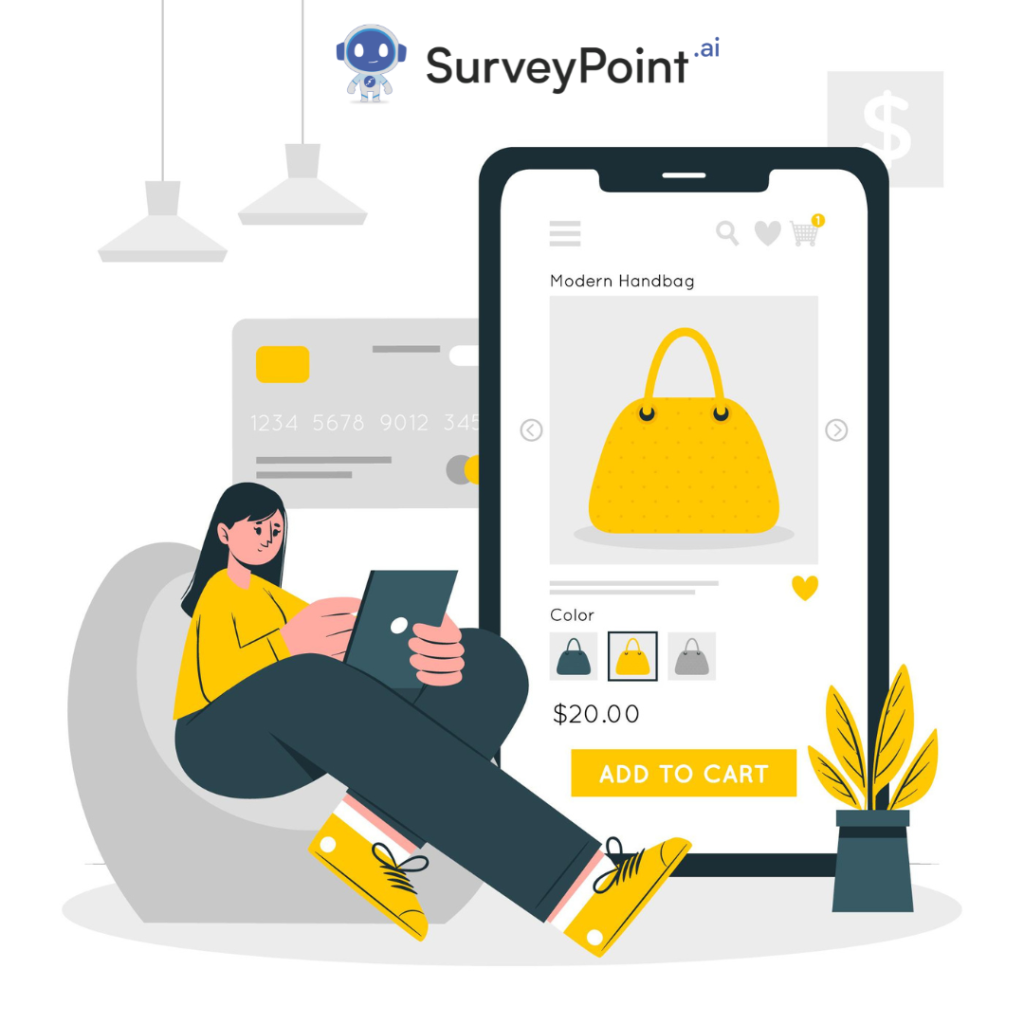 In this article, we will cover an in-depth analysis of Shopify. We will educate you about the Shopify App Store, how to download it, and also how developers can benefit from creating apps for this platform. The post will also discuss all the Shopify apps you can use to increase your profits.
Shopify is a sought-after e-commerce platform that provides various tools and solutions for online retailers. With over 1 million active stores, Shopify provides a vast and growing market for app developers to tap into. Vendors can use the platform to offer a range of solutions, such as improving store operations, increasing conversions, and streamlining workflows.
What is Shopify?
Shopify is an e-commerce platform that offers businesses a complete range of solutions for selling goods online. It enables people or organizations to establish and maintain an online store. It also helps to sell goods directly on social media, marketplaces, and physical stores.
Shopify has tools for handling payments, shipments, inventory, and customer information. It also comes with various apps, plugins, and themes that can be programmed to make the online store even more unique. Companies don't have to worry about the technical side of running an online store when they use Shopify. They can easily manage their whole sales process from a single platform.
What is the Shopify app store?
The Shopify App Store is a marketplace for add-on apps and plugins that are used to extend the functionality of a Shopify store. It has apps for marketing, sales, shipping, and customer service, among other areas of e-commerce.
Some of the most-used apps on the Shopify App Store are:
Email marketing and automation tools.
Apps for social media and marketing.
Product review and rating apps.
Inventory and order management apps.
Customer service and support apps.
The Shopify App Store gives merchants access to tools and services that they can use to make their online store fit the needs of their business. Many of the apps are free, but you have to pay for others on a monthly or yearly basis.
The Shopify App Store makes it easy for merchants to find and install the apps they need to grow their businesses. They can do so without going through the custom development process.
Downloading and Integrating Shopify App
The procedure of downloading and installing a Shopify app on a Shopify store is called the "Shopify app download." Shopify apps are third-party extensions that give Shopify stores more functionality and features.
The procedure for downloading the Shopify app is easy and straightforward. It is simple for business owners to locate and download the apps they require to enhance and expand the operation of their establishments.
To download a Shopify app:
Open the Shopify App Store.
Search for the type of app you are interested in.
Once you find the desired app, click the "Get" button to download and install it.
The downloaded app will then be added to the store's dashboard. It can be configured and used here.
Shopify apps occasionally ask for a one-time fee or subscription to be used. When downloading a paid app, store owners are required to submit their payment details. Additionally, some applications include a free trial period so that store owners can test them before purchasing.
Store owners should thoroughly analyze an app's features and reviews before downloading it from Shopify. They should also check the app's degree of support and security and privacy policies. They may make sure they choose the choice that will fulfill their needs and bring about the desired benefits in this way.
Shopify App Development
The process of designing and constructing apps that work with the Shopify platform is called "Shopify App Development." It's a developing industry that allows developers to develop and sell apps that work with the Shopify platform.
Shopify app development can be a profitable and fulfilling career for web developers due to its sizable and expanding industry. Developing Shopify apps often involves utilizing Shopify's APIs and SDKs to create original integrations and functionality that Shopify store owners may use.
Developers need to know web programming tools like HTML, CSS, and JavaScript to begin developing Shopify apps. The ability to interact with Shopify's platform and control app permissions is also necessary.
Once developed, the developer may upload an app to the Shopify App Store for distribution. Developers must follow the rules and regulations of Shopify. Apps must adhere to Shopify's quality and security criteria to be accepted into the Shopify App Store.
The possibility of generating income is one of the main advantages of developing Shopify apps. Developers can generate recurring revenue through app subscriptions and sales by building and selling apps in the Shopify App Store.
9 Best Shopify Apps
The apps mentioned below are some of the best available in the Shopify App Store. Each app is designed to help merchants grow their businesses and solve specific challenges, such as finding new products, increasing sales, and improving customer engagement.
Here are nine of the best Shopify apps, each with a brief description:
Oberlo
Oberlo is a popular app that lets vendors import goods from AliExpress and other marketplaces straight to their Shopify store. This app makes it easy to find and add new products, keep track of stock, and ship orders.
Bold Product Options
Bold Product Options is a powerful app that lets merchants create custom product options and variants through a flexible and easy-to-use interface. With this app, merchants can give customers many options for customizing products, such as size, color, and material.
Kit
Kit is a virtual marketing assistant powered by AI. It helps businesses grow by automating and improving marketing tasks. Kit can do many different things, like make Facebook ads, email marketing campaigns, and product suggestions.
Privy
Privy is a marketing app that helps merchants get more sales and leads using targeted email campaigns, exit-intent popups, and other tools. It increases conversions. The app also gives detailed analytics and reports. Hence, it's easy to keep track of how well marketing campaigns are doing.
LoyaltyLion
LoyaltyLion is an app for customer loyalty programs. It helps merchants reward their customers for making purchases, referring friends, and other things. Store owners can set up a loyalty program that gives customers points, badges, and other rewards for their activity in the store.
Loox
Loox is an app for reviewing products. It helps sellers get more reviews and make their product pages better. This app lets merchants ask customers to review their products, show reviews on their store, and use assessment to improve the SEO of their product pages.
Yotpo
Yotpo is a customer engagement and marketing platform. It helps merchants increase sales and customer engagement through social proof and user-generated content. Vendors can set up a campaign to ask for reviews, import reviews from different places, and show reviews of products in their stores.
Gorgias
Gorgias is a customer service app. It focuses on providing fast and effective customer service by integrating multiple communication channels like email, live chat, and social media. With this app, businesses can put all their customer service efforts in one place and give customers a smooth experience.
Conversio
Conversio is a marketing automation app. It helps sellers increase sales and improve customer engagement with personalized email campaigns, receipts, and follow-up campaigns. Merchants can automate their email marketing and use customer data to make more targeted and personal campaigns.
You Must Like: How to Create Effective Customer Satisfaction Surveys: Tips and Best Practices
6 Best Shopify apps for drop shipping
Dropshipping is a popular e-commerce model that allows sellers to sell products without holding any inventory. These apps can help merchants source products, automate their operations, and manage their business more efficiently. By using these apps, merchants can focus on growing their business, while the app takes care of the rest. These apps are perfect for merchants new to dropshipping or looking to automate their operations and scale their business.
Here are the best Shopify apps for dropshipping:
Oberlo
Oberlo is a leading app for dropshipping. It allows merchants to import products from AliExpress and other marketplaces directly into their Shopify store. With Oberlo, merchants can easily find new products, manage their inventory, and fulfill orders with just a few clicks.
Shippo
Shippo is an app that allows merchants to save time and money on shipping. It gives them the best shipping rates from multiple carriers. This app will enable merchants to make shipping labels, keep track of packages, and get discounts and other shipping services.
Spocket
Spocket is a popular app for dropshipping that provides access to an extensive network of suppliers from around the world. This app makes it easy for merchants to find high-quality products at competitive prices. It also provides automated order fulfillment and tracking.
Dropified
Dropified is a comprehensive app for dropshipping that provides a range of tools for automating the entire process. from product sourcing to order fulfillment, this app takes care of everything. With Dropified, merchants can source products, manage their stock, and fulfill orders with just a few clicks.
Printful
Printful is a popular app for dropshipping custom printed products, such as clothing, accessories, and home decor. This app provides a range of customizable products and automated order fulfillment and shipping.
SaleHoo
SaleHoo is a wholesale directory app that provides access to a vast network of suppliers and wholesalers. With SaleHoo, merchants can find new products, compare prices, and place orders directly with suppliers. The app also provides various tools for managing inventory, tracking orders, and automating operations.
10 Top Paid Shopify Apps
The top paid Shopify apps can vary depending on the specific needs of a merchant. Each app is designed to help merchants solve specific challenges and grow their businesses. These apps provide a range of solutions for store owners looking to optimize their stores and increase conversions.
Here are five of the most popular paid Shopify apps:
Bold Subscriptions is a popular app for creating and managing subscriptions for products, services, or memberships. This app allows merchants to develop flexible subscription plans, manage recurring billing, and offer customers a hassle-free subscription experience.
Repeat Customer Insights is a powerful app that provides merchants with detailed customer analytics and insights. This app allows merchants to track customer behavior, such as purchase history, lifetime value, and product preferences. Sellers can use the data gathered by this app to optimize their marketing and sales efforts.
Recart is a chat marketing app that helps merchants increase sales and engagement through Facebook Messenger. The app allows merchants to create chatbots, send targeted campaigns, and manage customer interactions through Messenger.
Bold Product Upsell is a paid app that helps Shopify store owners increase their average order value by offering relevant product upsells and cross-sells at checkout. This app lets merchants easily set up and customize upsell offers and track real-time performance.
Judge.me Product Reviews is a paid app that allows Shopify store owners to collect and showcase customer reviews on their product pages. This app provides an easy-to-use review system. It also integrates with various marketing tools, such as email campaigns and social media.
Yotpo Product Reviews is a paid app that provides a comprehensive solution for collecting and managing customer reviews on Shopify stores. With Yotpo, merchants can easily manage their reviews and respond to customer feedback. Vendors can use customer reviews to drive sales and improve their store's reputation.
Lucky Orange is a paid app that provides a range of website optimization tools for Shopify store owners. With Lucky Orange, merchants can track visitor behavior, gather customer feedback, and optimize their websites for better conversions. This app provides tools for analyzing website traffic, tracking customer behavior, and improving website design.
Shop Pay is a paid app that provides a fast and secure checkout experience for Shopify store customers. With Shop Pay, customers can save their shipping information and payment methods for faster checkout. Merchants can provide a seamless checkout experience and improve their store's conversion rates.
PushOwl is a paid app that provides a range of push notification tools for Shopify store owners. With PushOwl, merchants can send targeted push notifications to their customers, increase engagement, and drive sales. This app provides a range of customization options, including a custom message template. It also integrates with various marketing and analytics tools.
Recharge Recurring Billing
Recharge Recurring Billing is a paid app that provides a comprehensive solution for managing recurring payments and subscriptions on Shopify stores. With Recharge, merchants can easily manage their subscription products, recurring process payments, and track their performance in real time. This app provides customization options, including custom pricing plans. It also integrates with a range of payment and billing tools.
Conclusion
Shopify is an excellent investment for merchants who are looking to take their business to the next level. There are Shopify apps available for every type of specialization imaginable. You can accomplish a lot using Shopify apps, given their excellent functionality and adaptability. 
While Shopify can come at a cost, they offer a range of advanced features and functions essential for growing a successful e-commerce business.