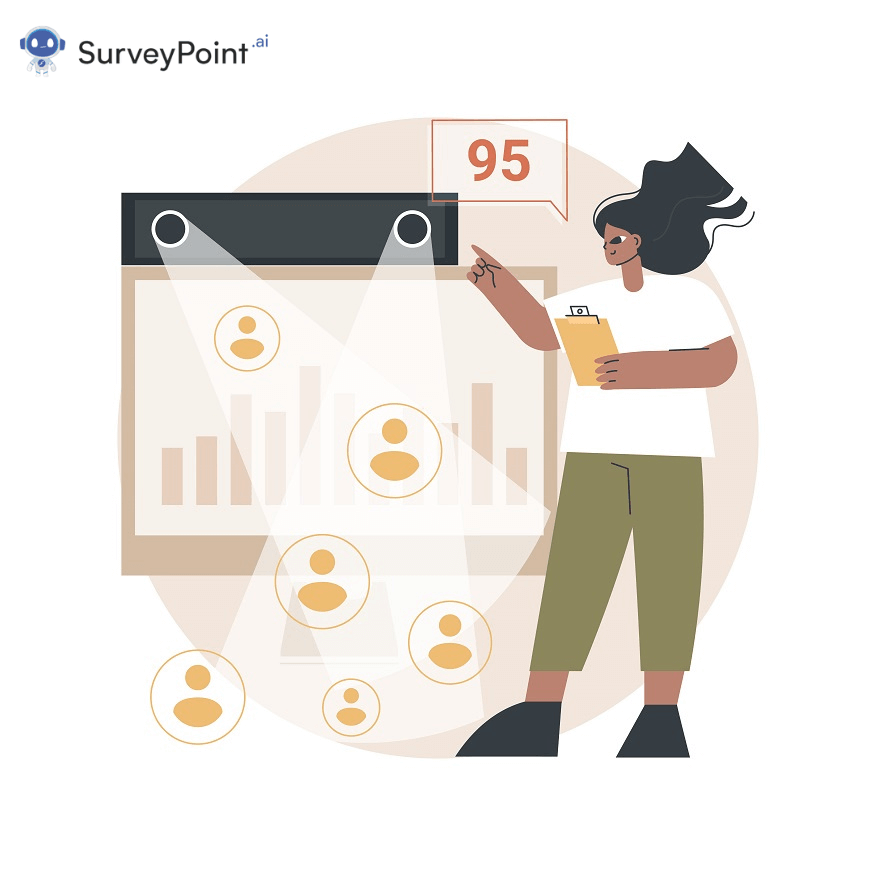 User research democratization has been gaining momentum in recent years. After all, user opinion is critical to creating products and services designed to meet users' needs. It involves understanding user behavior, attitudes, and preferences to inform design decisions.  However, traditional user research methods can be time-consuming, expensive, and require specialized skills. 
It has limited user research to a small group of experts, leaving the rest of the team and stakeholders without access to critical user insights.
In this article, we'll explore what user research democratization is, why it matters and the benefits of implementing it in your organization.
What is User Research Democratization?
Democratization of user research involves making user research accessible to everyone in an organization. Not just to those who have specialized training or expertise. It consists of breaking down the entry barriers and creating a culture of customer empathy and insight across all levels of an organization.
Employees are empowered to conduct user research and encouraged to share their insights with their teams through democratizing customer research.
This way, companies can tailor their products and services to their customers' needs. The result will be more revenue, satisfied customers, and a devoted following.
RELATED: Empathy Maps: A Tool for Getting Inside the Minds of Users 
Why Does User Research Democratization Matter?
Improves the Quality of Products and Services
One of the primary benefits of democratizing user research is raising product and service quality. The more readily available user insights are, the more thoroughly one may understand user requirements and preferences. 
This may help direct design decisions, leading to products and services that more closely meet user needs. 
Increases Collaboration and Team Alignment
Democratizing customer research can foster better teamwork and cooperation. Everyone will have a shared grasp of user needs and preferences if they can access user insights. This can facilitate team alignment around a common objective, fostering more fruitful cooperation and improved results.
Reduces Costs and Saves Time
Traditional user study techniques can be expensive, time-consuming, and require specific knowledge and tools. By offering simple tools that are accessible to any member of the team, participatory user research can help to cut costs and save time. This may aid in accelerating and improving the research procedure.
Enables Data-Driven Decision Making
As customer research is made more accessible, more informed choices can be made. If more people can access user insights, decisions can be made based on data rather than speculation or personal bias. This can reduce the odds of relying on unreliable or incomplete information to make decisions.
Fosters a Culture of Continuous Improvement
A mindset of continuous improvement can also be fostered by democratizing customer research. The team is more likely to improve goods and services based on customer needs and preferences when everyone can access user insights.
Benefits of User Research Democratization
There are numerous benefits to User Research Democratization, including:
A better understanding of customer needs – Companies can better comprehend their customers' requirements and preferences when more people participate in user research. Developing goods and services that more effectively satisfy those needs can result in happier customers. It imbibes empathy towards the customers.
Faster time to insights – Businesses can produce insights more quickly and effectively when more individuals participate in user research. As a result, businesses can alter their goods and services more rapidly in response to customer feedback.
Increased employee engagement – Participating in user research increases the sense of ownership and pride in one's job in both customers and one's own workforce. Employees may become more efficient and their output may improve as a result. 
Improved decision-making – Companies can generate more informed choices about their goods and services by democratizing customer research. By doing so, they will be able to outperform their rivals and better serve their clients' requirements.
Assists with more strategic tasks – Researchers can focus on larger-scale issues at the corporate level. At the same time, the team handles the minor details. Building a culture of continuous discovery across all departments and assisting in the shift from a production factory to an output business are two ways they can make the most of their user knowledge.
RELATED: Consequences of Poor Data Quality: Why It's Far Too Risky 
How Can Organizations Democratize Customer Research?
There are several ways that companies can democratize customer research:
Provide training and resources  
Companies should provide training and resources to employees on how to conduct user research. This can include workshops, online courses, and access to research tools and software.
Organizations should promote departmental and team collaboration so that research results and insights can be shared. This may result in a more complete comprehension of the requirements and preferences of the customer.
Create a culture of customer empathy  
Businesses should foster an environment where staff members are urged to put customers first. Among the initiatives that place the customer at the center of everything the business does are ongoing customer feedback sessions, workshops on customer journey mapping, and others.
Use technology to scale research 
Companies can use technology to leverage research efforts and simplify user research for employees. This can involve performing remote user testing, using online survey tools, and using analytics tools to glean insights from customer data.
Summary
In conclusion, democratizing customer research is an essential part of creating a customer-centric culture within an organization. 
Companies can create better products and services, improve customer experiences, and drive business growth by empowering employees to conduct user research and share their insights. With the right training, resources, and tools, any company can embed user research democratization and reap the benefits that come with a more customer-focused approach. 
Not Sure Where To Begin?
Explore our solutions to discover what is most important to your customers,
clients, and prospects. And best of all – it doesn't take any coding!
Free Trial • No Payment Details Required • Cancel Anytime