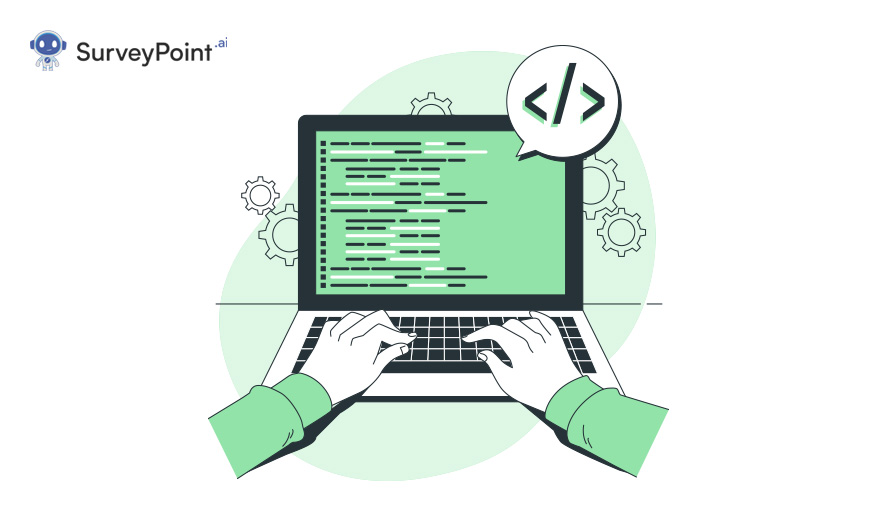 Email surveys are excellent additions to curate any effective email marketing strategy. Email marketing surveys are available to monitor customer satisfaction or gather information regarding consumer needs for specific products and services. However, email marketing is only successful if the embedding of the survey inside an email is right.
However, creating a survey is just finishing the tip of the iceberg. The actual credit lies in how well the researcher can embed the survey inside the email design.
Only experts know how to strategically embed a survey inside an email so that it can be responded to immediately by the recipients. An embedded survey directs the respondents to answer all the necessary questions without channeling to any other web page. This strategy helps to elevate a customer's response rate.
How to Embed Surveys in Email?
To embed a survey in an email researchers generally walk down two paths.
Now there are multiple email tools available in the market. The question is which one to choose.
If it is expensive, it has to provide a 360-degree solution provided by some industry giants like Mailchimp or Hubspot. You should be proficient enough still to embed a survey in the email.
Next to it, a survey software tool is required. A survey software tool should be proficient enough to:
Conduct a thorough market research
Provide business intelligence
Analyze complex data efficiently
It should accompany different survey types, means, and methods.
Choosing a survey software tool is a matter of precision. The ability to attract customers to an email embedded with a survey is crucial.
RELATED: Things To Consider When Choosing An Online Survey Provider 
Different Platforms You Can Use to Embed Surveys in Email
Embedding Surveys in Gmail
In case you are a proficient Google form user, you can embed all the valid survey questions inside the form. Users with a Gmail address can respond to the survey right after the email. The non-Gmail customers will be directed to a survey hosted on the web page.
However, it has been reported by the customers of Gmail that non-Gmail users faced problems participating in the survey hosted on a webpage.
To start off, you need to create a survey in google forms. A Gmail account is a must to complete the process.
Once a survey is drafted, it should be embedded into an email by clicking the send option. Check if the included form is available in the email. The enclosed form is generally placed at the bottom of the send form.
Add the recipient's email addresses, a catchy subject line, and your message line.
Embed a Survey with SurveyMonkey
SurveyMonkey has the capacity to embed the maiden question of a survey into an email invitation. A specific question type must be asked as the first question. Generally, a commencement question has three varieties—
To start, create a survey and allow customers to choose one of the most supported question types to be answered as the first question.
Design the rest of the survey in a cohesive and appropriate manner. The design should be devoid of any quota which mars the effectiveness of the survey.
After completing the survey, you are supposed to visit the collect all the responses section.
Choose the email invitation and write the message you want to write for your recipients.
The value of a survey-embedded email is elevated to multiple folds if you attach a toggle to it and save it.
Use Jotform
Jotform has a number of templates available on its website. It is a convenient platform for creating surveys. It also offers a wide range of templates that can be used to match the survey's design.
This survey is compatible with garnering student satisfaction, employee motivation, student surveys, and the list continues.
For a survey-embedded email, Jotform uses many questions, including multiple-choice questions and open-ended questions, and the list continues. The platform comes with a drag-and-drop interface which is again compatible with the survey embodiment.
Follow these steps to create a survey email with an integrated Jotform form. Go through the options for form templates and pick the one that fits your needs the best.
Edit the form and replace it with templates of your survey questions.
Customize the form to reflect the branding of your business. This includes fixing a color palette, uploading a logo, etc.
After customization, you need to save the changes.
Hence, you will need to send it out or click on the publishing tab.
Jotform has a quick-share option too. The option is positioned on the left. To access it one needs to click on the copy link button.
Use SurveyPoint
SurveyPoint provides its audience with valuable insights and guidance regarding survey results and competitive rates through various means.
Simply copy and paste the survey link into the HTML or WordPress settings of the email you wish to embed. Different embedding and sharing options are available, allowing you to select the one that best fits your needs.
Overall, SurveyPoint is a great resource for creating and distributing surveys efficiently and effectively. With its user-friendly tools and helpful guidance, you can easily embed survey links into your emails and get the valuable feedback you need to improve your business or organization.
Why Should Your Business Embed Surveys in Email?
Cost-effective Way to Gather Data
It does not cost anything to include an email in a survey. Yet, this technique is often regarded as one of the most reliable and professional means of information collection. Using this practice helps significantly reduce the time and money spent on research and the use of resources.
Ease of Collecting Data
Email Surveys can be easily distributed. Email survey software remains the most used method that enables you to easily create targeted and contextual surveys in a fraction of the time. These data clusters can be intelligently distributed across platforms by maintaining the necessary security measures.
Data collection by survey emails is very targeted and focussed. In these surveys, only a few data points are taken into consideration. Different software is available in the market to quickly analyze these gathered data and hence help in making data-backed decisions.
Increase the Response Rate of Respondents
Embedded email surveys provide a streamlined and advanced user experience, furnishing honest and meaningful answers. A survey-embedded email saves a user's time by many folds.
An embedded email can be submitted from then and there. It generally has an information security protocol that makes customers comfortable sharing their private details. Such email embedding into surveys boosts engagement rates of customers to take part in surveys too.
Want To Create an Eye-Popping Professional Survey?
Take advantage of all of the advanced features by signing up for FREE.
Free Trial • No Payment Details Required • Cancel Anytime