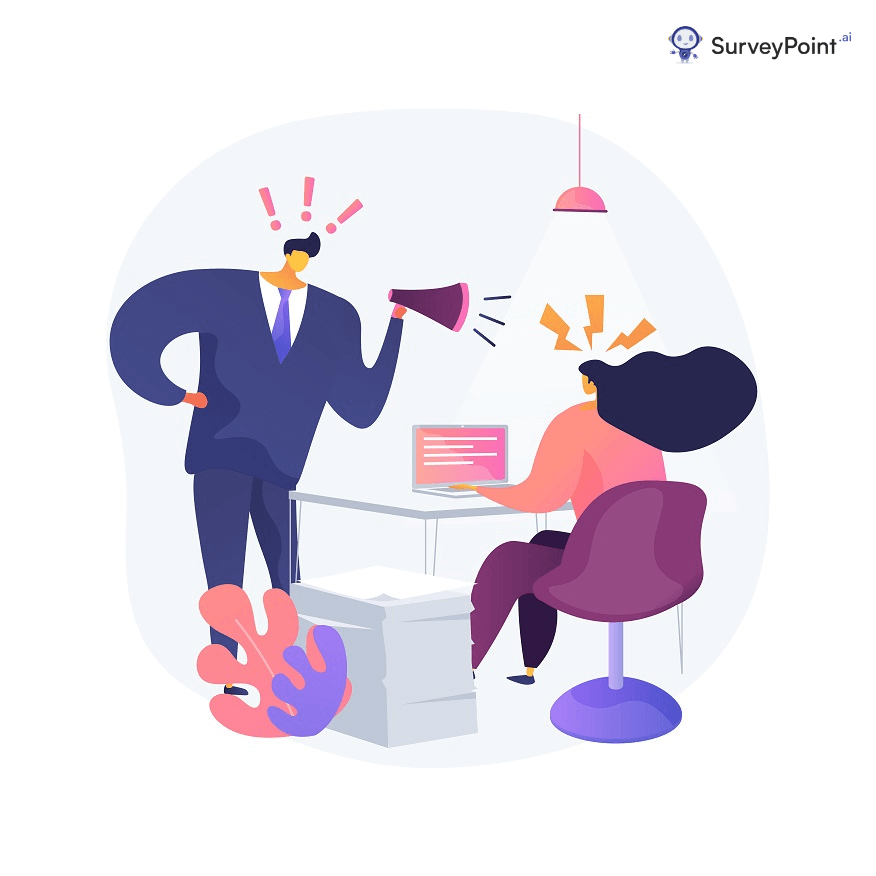 It is straightforward to think of the boss as an angry serpent guarding fortunes. This is exactly why you must learn how to overcome fear of boss and effectively put the tips to action for witnessing a change in your workplace. 
We may call the boss a superior, a micromanager, a deadline-oholic, or a by-the-numbers boss. Whatever the reason might be, your boss and their actions are not the only reason for them being awarded such titles. It is also your incapability or fear to analyze the nature of that individual. 
Sought-After Ways To Learn How To Overcome Fear of Boss
Many of you may think – "my boss gives me anxiety attacks." However, workplace dynamism demands crucial skills from employees that are necessary to deal with their superiors. 
It is essential to realize that corporate success is not a product of sycophancy. Instead, it is having the ability to manage a healthy relationship with one's boss and good public relations within the workspace. 
Seldom is a boss's behavior impacted by an employee's actions. This makes it difficult for employees to understand the cause of concern. That is why it is naturally apt for the subordinates to act clueless around their superiors, which makes the boss annoyed as they look at it with a sign of low self-confidence. 
Peer pressure at the workplace and even a heartfelt desire to be externally validated lead one to announce, "my boss is causing me emotional distress." Interestingly, in some cases, your boss may have nothing to do with this at all.
So here is how you can overcome the fear of a boss that will benefit your long-time journey at work.
You Are Not Always to Blame for Issues
As an employee, it is essential to work mindfully and keep learning from the mistakes you make. Mistakes are inevitable that tend to happen, and in many cases accompanied by harsh comments from the supervisors. It can even take the form of cold and rather exclusionist behavior. 
What is not right is that an employee becomes afraid of this pattern of behavior from his/her employer and stops exercising the rights or creativity they possess. Such chronic fear makes one doubt their competence and invites social withdrawal and depression, landing them into a vicious cycle. 
Workers must realize that their boss is already burdened with so many responsibilities, and they must not forget that even the boss' boss exists. In reality, it is the pent-up frustration that gets translated into words or actions, otherwise not meant for the subordinates. 
ALSO READ: Focus on Mental Health Awareness in the Workplace 
Address Your Fears 
Many employees actually know how to overcome fear of boss. It is just that they don't realize it as a result of a lack of introspection. The more a person knows himself, the more he understands why he's in a loop of re-modeling certain behaviors. Self-awareness of our experiences brings rationality into the picture. This is because we must paint the actual reason for fear rather than simply blaming the boss. 
In the past, dwindling professional careers have caused deep trauma to human relationships, especially in families. While people would superficially fear the boss at work, what they won't realize is that they are just responding to conflict with submissiveness. 
A person who witnessed the disintegration of his family being caused by layovers would surely be overly protective of his job and reputation. This might lead one to finish off his tasks in ways that do not show up on the boss' radar. 
ALSO READ: 40+ Employee NPS Survey Questions: How to Improve Workplace Satisfaction 
Communicate Your Views
Modern workplaces offer enough opportunity to speak up and often even disagree with our superiors. It is commonly seen as favoring the betterment of the firm as a whole rather than licking one man's boots. Disagreeing at the right time is also perceived as positive and allows an employee to show his work ethic. 
At the same time, if you honestly communicate the issues and fears to the bosses, then it just might sow the seeds of a budding relationship. Superiors demand honesty, and this is it! Professionally approaching a superior is always recommended as it gives them a chance to display their true nature and range of problem-solving.  
Pro Tip: No boss wants to be seen as a demon in the office. Most of them truly want to set good examples of how to become the best mentor ever! Let them have this chance.
Ask open-ended inquiries like, "Would you kindly advise me on how to operate as flawlessly as you do? I just can't live up to the expectations.
ALSO READ: How Do Surveys and Feedback Help Maintain Company Culture? 
Importance of Learning How To Overcome Fear of Boss
Despite the theory that job anxiety will eventually lead to improved performance, having a fear of your boss has purely socio-psychological roots.
The majority of it is an invention of the employee's mind and any negative experiences they may have had in the past. People navigate their daily lives inside this framework of irrationality, presumptions, and misunderstandings while dreading their employers.
You can overcome your fear of your boss! Be honest with your supervisor, try to be kind to them, and let them know what you want. Believe in your abilities and in yourself. You'll feel less anxious as a result, and your job will improve.
It must be stated that the boss, after all, is a human navigating through the issues of life and work. An irreplaceable employee would ensure that the boss' workload gets divided to give them the most comfortable time in the office. Also, the employees must reflect on their collective actions that might've played an indirect role in enraging the boss.  
Not Sure Where To Begin?
Explore our solutions to discover what is most important to your customers,
clients, and prospects. And best of all – it doesn't take any coding!
Free Trial • No Payment Details Required • Cancel Anytime