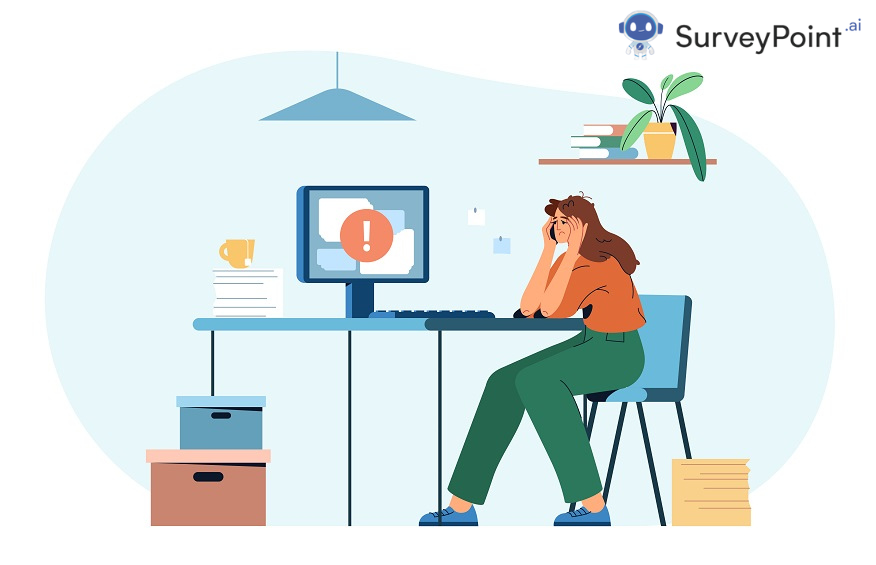 Since the Great Resignation, mental health awareness issues and employee well-being have become more prevalent in the workplace than ever before.
Just like modern consumers, contemporary workers have higher expectations of their experiences. The more employees feel that their opinions and ideas are valued, the more likely they will support new projects, expansion, and ongoing operations. The CDC reports that depressive symptoms can hinder cognitive function by 35% and physical performance by 20%. Thus, this can negatively impact the organization's operations and ability to continue giving back to its community. In fact, their employees are the first community they need to serve.
Knowing Mental Health Awareness (MHA) increases employee productivity
Did you know an individual's mental health can negatively impact their ability to work? Yes, that is true. As reported by the World Health Organization, nearly half of the world's population is employed, and 15% of adults have a mental illness. While some companies may check their employees' physical health, the vast majority don't bother assessing their mental toughness.
A happy work environment, or a safe zone for employees to express negative emotions, can benefit the company.
Taking care of workplace mental health cannot be overstated
Employee retention: Turnover is reduced when workers like their work and have a sense of belonging to the company.
An overall reduction in absenteeism: A reduction in absenteeism can be directly attributed to workers' less motivation to go to work when they aren't feeling well.
Better health: Mental and physical health problems tend to decrease. There is a correlation between mental decline and physical illness.

Peer conversations about mental health are generally muted due to the associated stigma. It was a very different situation before. Historically, there hasn't been a system in place for companies to formally deal with this issue.
Staff members that were struggling typically kept their problems to themselves. Nobody has a solid understanding of the warning indications of a worsening mental state.
The situation is different now, though. Modern society has come to recognize the importance of mental health in determining whether we remain upbeat and productive or mopey and irritable. Having frank conversations about it can also be a healthy preventative.
Dispelling the Labels Through Mental Health Awareness
Historically, those in positions of power have been stigmatized for openly discussing or admitting to mental health concerns such as depression, anxiety or even PTSD. Often, employees with these disorders and other conditions were ashamed to seek treatment, so they hid their problems from management. A high turnover rate decreased productivity and performance, and even hostility toward companies and their brands can result from incidents like these.
When you assist workers with mental health issues, they are more likely to take charge of their own treatment. It is more likely for others to approach you for help if they perceive you as trustworthy and open. Furthermore, in the long run, businesses can save a tonne of funds on healthcare by reducing their spending.
Organizations that are Using MHA to Do Amazing Things
The following are just a few instances that should serve as a source of motivation to improve conditions for your staff:
American Express – American Express offers an award-winning program that can help you with your mental health. The Healthy Minds program is an offshoot of their decades-old employee assistance program, which offers counselling services at on-site clinics to employees.
Barclays launched "This Is Me" to combat mental health stigma in the workplace by encouraging over 200 workers to share their experiences with the topic in writing and video form.
Adobe – Aetna and Kaiser have partnered with Adobe to offer an employee assistance programme that provides CareKits that cover a range of healthcare needs. This includes prenatal care, child care, legal services, counselling, and even relationship support.
Netflix – They did things very differently, ditching the standard 9-to-5 workweek in favour of a more personalized schedule that lets employees put themselves and their needs first.
Changing culture through small steps
More money is being allocated to mental health programmes in businesses, but a significant cultural shift has yet to occur.
Since the epidemic, many more services have become available through workplaces, including paid time off, days off for employees to focus on their mental health, and mental health education and awareness programmes.
In addition, employees made far greater use of available accommodations, particularly those that assisted in doing routine tasks. There was provision for longer or more frequent breaks and time during the workday for therapeutic sessions. There was also no increase from 2019 to 2020 in the use of additional accommodations like vacation and sick leave. It starkly contrasts the companies' answers, which often acted only as a band-aid fix. In fact, a more accepting attitude toward mental health is the "resource" most sought after by workers worldwide.
RELATED: An Unwanted Blaze: High Rate of Work-Related Burnout Among Women
Break The Ice With Your Staff
Here are some sample questionnaires to help you gather information regarding what tools and practices will make people feel more comfortable talking to each other.
A survey on work-life balance
If you want to know which projects to prioritize, now is the moment to ask your staff what they value most. Taking the ebb and flow of the workforce can improve both knowledge and relationships.
Summing It Up
A better working environment is where employees grow and the company provides regular, honest feedback. It's impossible to make everyone happy, but you can foster a workplace culture that considers everyone's needs while also supporting the firm's goals.
Getting feedback on which actions are helping the business and which ones you should avoid or change can help you take your business to the next level.
Understanding your team's pulse is an excellent starting point for exploring your organization's culture. Fortunately, online survey tools such as SurveyPoint can assist you in your endeavor. Discover what does and does not contribute to a positive work environment in a breeze!
Need to make one for your business?
Sign up now at no cost to use one of our pre-built templates.
No strings attached – 14 days Free trial
Heena Shah – Content Writer at Sambodhi