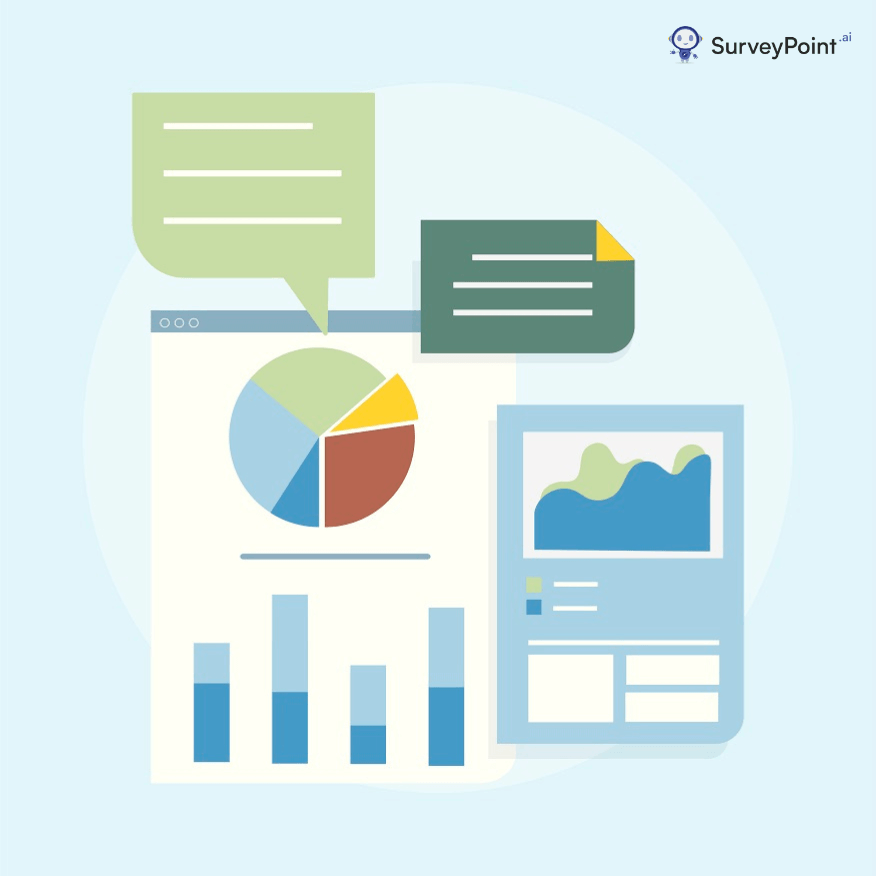 Research is one of the key elements that contributed to the development of the modern age. The primary purpose of doing research is to add more to the existing system of knowledge and information. Any researcher needs to record the research procedure and keep track of all the findings. To record the developments of research, a research report is the best method you can use. 
Outlining your systematic investigation's results and any gaps that require additional research is simple with a research report. The skills you learn to write a good research report will prove very useful in easing the research process. 
Let's explore the exact meaning of a research report, the key factors it should include, and key tips. 
What Are Research Reports?
A research report is documented information that any researcher or data scientist prepares. They conduct the research typically through surveys, interviews, or other methods and then analyze the collected data. 
After these steps, they document all the processes and findings in the research report. A research report can be considered a trustworthy source to reflect on information about a research project. It is frequently regarded as a testament to all the effort to gather study specificities. 
Researchers trying to solve fundamental problems must maintain a dedicated report with well-defined objectives. It includes all the core findings and helps the reader understand the key concepts better. 
ALSO READ: The Top Survey Report Examples To Make Your Data Speak
Key Components of Research Reports
The core research report impact factor helps create a comprehensive report that offers the reader many valuable insights. Some of the most sought-after components that you must include in your report are:
Title
This is primarily the name of your report and indicates the theme you intend to cover with your research. Make sure to pick a title that is aligned with your overall aim. 
Summary
Most readers wish to first glimpse your research before diving in completely. The summary section helps in providing readers with an overview of your findings. Briefly, it introduces people to your methods of analysis. Make sure to keep the summary short yet compelling enough to catch your audience's attention. 
Introduction
Here the main focus will be on the aim and purpose of the research or investigation. The researcher will explain the question in the introduction. 
It is also equally important to mention whether the researcher successfully solved the problem or question. Specific terminology used in the report also needs to be explained in the introduction section.
Methodology
This section is perhaps the most significant portion of your research report. Readers and other market investigators analyze from this section only if your data and findings are authentic and reliable or not. 
Therefore it is crucial to mention all the details of the research methods and processes used in the investigation. Always try to mention the procedures in a chronological manner.
Results
The result section typically outlines the end findings of your research. You must provide a concise description of how your research was carried out and what you achieved in the end. 
In some cases, you can also include the critical calculations that were involved in getting the final result. 
Discussion
Once briefly stated above, you must elaborate on the findings here. Make sure to put all the relevant justifications that accompany your research results. 
It is also a good idea to have dedicated comparisons with other research projects to establish industry standards. 
References & Citations
Including all the sources you have referred to during your research is vital. 
Any analysis material, online websites, and previous studies— all must be properly cited and included at the end of your research report. 
ALSO READ: How To Write An Intuitive Survey Result Report?
Top Tips to Write Powerful Research Reports
Writing an effective research report is crucial to make your efforts seen and effectively propagate your research's core concepts. Following the tips below, your research report will look very interesting and reliable. 
Draft a Context
Starting something is the most challenging step. That's why we should create a context first before moving to detailed information. 
Create an outline that suits your research project and go ahead with it. Always start with broader and more important concepts and then move to other specifications.
Target Your Audience
Always keep your targeted audience in mind. Ask yourself a simple question, for whom are you writing this report? 
If you are writing a report for the general public, then keep the language and format simple and easy to understand. 
Choose the Right Title
Select the most appropriate title which also matches your research objectives and gives your readers a good idea about your research. 
Clear Objective
You should make sure that the data and information you have provided in the research report also pitch into your research objective. Have a clear research objective and remove redundant information to draft an influential report.
Illustrations
Suppose you want to make your report more engaging and easy to understand. In that case, you can add illustrations to your report to catch the reader's eye. 
Proofreading
This is usually the final step of your research writing process. Like any other writing, it is very important to proofread your report. Check for grammatical errors and edit if required. 
Wrapping Up
Whether you are a data scientist or an experienced researcher, drafting powerful research reports is crucial. It allows you to understand the ongoing trends better, and these reports also provide relevant insights to your readers. 
Make sure to always put forward concise, easy-to-consume reports with clearly-defined information. This should summarize your entire research journey and highlight the core findings. Once done, you may also distribute your research report further via online media.