Manually creating a spreadsheet is a time-consuming, inefficient process. No matter how big or small the business is, the best thing to do is use spreadsheet software. However, your company's specific requirements should be taken into account when settling on a spreadsheet program.
The best spreadsheet programs are feature-rich, intuitive, simple to make and modify, and collaborative.
This article lists the top 10 spreadsheet programs currently available, helping you become more efficient and organized as a result. The internet is rife with other spreadsheet software alternatives, but we have covered the best ones here.
Let us get started!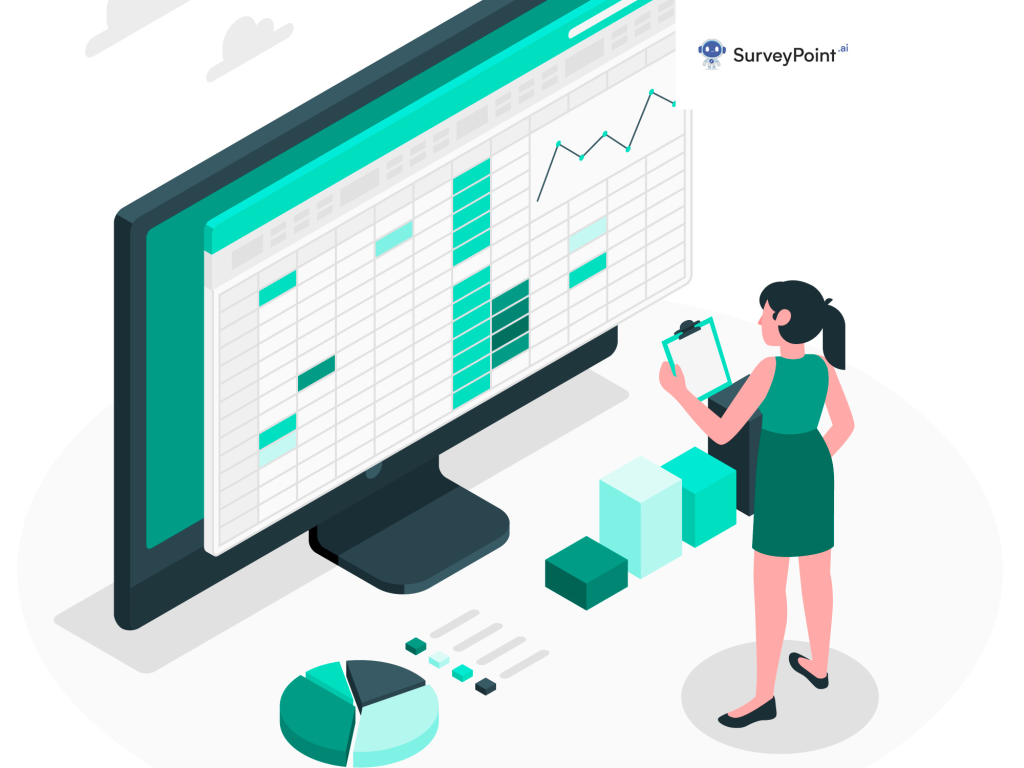 1. Apple Numbers is the best spreadsheet software application for iOS users.
Apple makes a spreadsheet program called Numbers that works similarly to Excel for entering data. It has an easy-to-use interface and can be used on iPhones, iPads, Macs, and PCs with iWork.
Data can be shown in Apple Numbers not only on tables but also on a feature called Numbers Canvas. With this feature, you can add media like photos, videos, illustrations, and pictures. Templates, layouts, fonts, and styles can be used to make changes, which can be saved in Excel format or shared through iCloud.
2. Google Sheets is the best free spreadsheet software that can be changed.
You can import or export Excel files or sheets and change them. A lot of changes have been made to the Numbers app to make it better. It also has a calculator, lets multiple users work together, and lets you make charts.
Google Sheets allows users to create and modify spreadsheets in a web-based environment. It is compatible with Safari, Chrome, Firefox, and Opera, as well as all Android and iOS devices.
With this setup, information can be accessed from anywhere and shared with little hassle. All of your spreadsheets can be found in your Google Drive. Importing and exporting files is possible with Google Sheets.
In addition, there are advanced calculators, customization settings, integration with other Google apps, undo capabilities for file changes, and more.
3. Smartsheet is a safe and flexible spreadsheet program that can be used in many different ways.
Smartsheet Inc. made the spreadsheet app Smartsheet, which can be used for many things like sharing files, managing projects, keeping track of tasks, and managing your calendar. It is a helpful way to organize, research, plan, and keep track of projects and tasks.
This spreadsheet program makes it easier for groups to work together by making it easy for people to share files. You can design documents in many different ways with Smartsheet.
Smartsheet also lets you track time, use cloud tools, map data, and connect to Google Workspace, Microsoft, and cloud storage and file-sharing services like Dropbox.
4. Airtable: The Most Popular Multipurpose and User-Friendly Spreadsheet Software
Airtable is a web-based app that serves as a database and a platform for group work. Spreadsheets are used for data storage, management, and analysis.
Airtable is a cloud-based database app that also has offline support for iOS and Android devices. Excel allows you to personalize your spreadsheets with the help of premade and user-created templates.
Blocks is a component of this spreadsheet program that facilitates the development of bespoke applications with minimal programming knowledge. Airtable also includes the ability to filter and sort data, as well as tools for collaboration, database records, and access control.
5. Quip: A Reliable and Easy-to-Use Data Management Program
Quip is a program for making and altering documents and spreadsheets. The web-based app is compatible with both Android and iOS.
The collaborative nature of this spreadsheet program makes it easy to bring in help from outside sources. Quip's features include sharing, file organization, customization, read-only access, and audit trails.
Quip also includes a comment section, a word processor, a presentation slide show, a chat room, and a history of your edits.
6. Zoho Sheets, the Most Powerful and Flexible Free Spreadsheet Program Available
Create, modify, share, and collaborate on spreadsheets with ease using Zoho Sheets. Data, projects, and collaboration can all benefit from this web-based app's organization and analysis features. This spreadsheet app works in all browsers, so you can use it on any computer. Zoho Sheets is compatible with both iOS and Android.
Data can be reorganized, results obtained, and complex spreadsheets summarized with the application's pivoting features.
Pricing: Zoho Sheets are available at no cost.
7. EtherCalc: The Best Open Source Spreadsheet Software
EtherCalc is an online spreadsheet maker that lets people work together and change different spreadsheets at the same time. There are options on the interface for creating, editing, merging, copying, pasting, deleting, and adding rows and columns.
This spreadsheet software is used to keep track of progress, make invoices, manage finances, and keep records. EtherCalc is a piece of open-source software that can be used to analyze graphs. It can be found on the web.
A good reason to use EtherCalc is that it is easy to use. You do not have to create an account to work with team members. This tool also lets you open different file types in different formats.
8. WPS Office is the best spreadsheet software that works with a huge number of file formats.
When abbreviated as "WPS," these three programs are referred to collectively. WPS Writer, WPS Spreadsheet, and WPS Presentation are the three components that make up this productivity suite. Besides Windows, Android, iOS, macOS, and Linux, you can use this office suite on Linux. An online version is also available.
WPS Office, like Microsoft 365, is compatible with a wide range of file types, including text files, spreadsheets, presentations, and even XML.
9. OnlyOffice is the easiest and safest spreadsheet software to use.
OnlyOffice is free software that works like Microsoft Office or WPS Office. You can make, change, and look at spreadsheets, documents, and presentations with OnlyOffice.
You can edit documents on any cloud drive, work with multiple people at once, and keep track of projects and tasks. It has conversion options and supports formats like docx, pptx, csv, doc, xls, and ppt.
OnlyOffice is easy for people who have never used spreadsheet software before to learn how to use. This spreadsheet software lets you use links, change designs, and make documents look how you want them to. Your data is safe because it is encrypted from beginning to end. It saves your work automatically, so you do not lose important information.
10. LibreOffice Is the Best Free Spreadsheet Software for Beginners
LibreOffice is a free and open-source software package for making documents, spreadsheets, and presentations.
LibreOffice is compatible with many file formats and can even export files as EPUB eBooks. It works with all major browsers and platforms, including Mac OS X, iOS, Windows, and Google's Chrome OS. Documents can be viewed in print mode and without page formatting in LibreOffice.
LibreOffice can be downloaded and used without charge.
How do you decide which spreadsheet program to use?
There are many different kinds of spreadsheet software out there, so it is important to give some thought to your specific requirements before making a purchase. The features of most spreadsheet apps are standard across the board, but some offer specialized functionality that makes them stand out.
Microsoft Excel is the best choice for general-purpose spreadsheet software that can be used for basic to advanced tasks. Apple Numbers is a spreadsheet app made just for iOS devices. It was made to meet the needs of iOS users.Google Sheets is the best free spreadsheet software that can be changed to fit your needs. Smartsheet is the best choice if you want a spreadsheet tool that is highly secure, can be changed to fit your needs, and can work with multiple third-party apps.