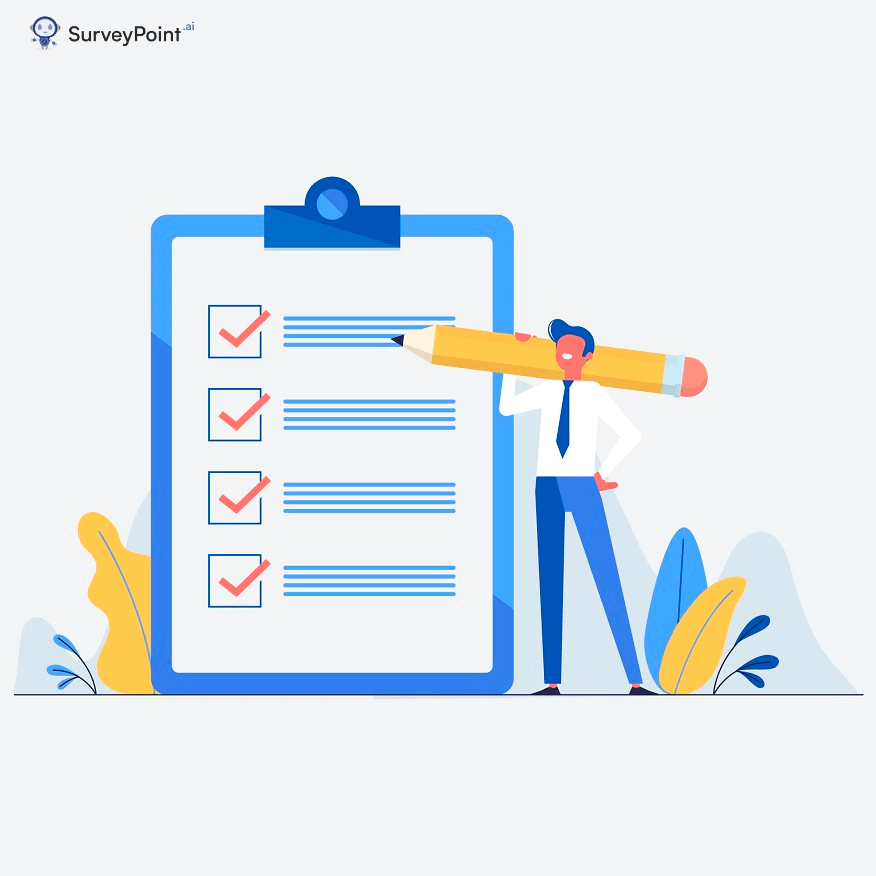 Surveys are often regarded as one of the most prominent and widely used methods for acquiring data for different types of research. Thus, it is crucial to create a survey that aligns with the research objectives and facilitates effective data collection.
A survey design can be defined as the process of developing a survey. It involves creating an extensive action plan for conducting a survey and obtaining desired results. Data analysts employ a variety of survey designs, but the monadic and the sequential monadic survey designs are two of the most commonly used ones.
In this blog post, we will closely examine the monadic vs sequential monadic survey design. Let us start by understanding the two in detail and then explore the differences between monadic and sequential monadic survey designs.
What is Monadic Survey Design?
You can introduce an individual theme or concept to your entire targeted population or a selected sample by using the monadic design. After presenting the concept, you must include a set of questions to ask the respondent.
The questions asked should preferably be metric questions. The respondents will analyze and evaluate the concept according to the questions. The monadic design for the survey tests each concept separately to collect information regarding them. This must be done individually for each concept, product, or subject that the responders are supposed to evaluate.
Once you have gathered the data, you can then compare the answers. This allows you to discover the more influential and promising concepts to the respondents. Such an approach is also known as monadic testing.
UnSequential Monadic Survey Design?
The sequential monadic meaning is when two or more concepts are introduced in a sequence, one after another. In the sequential monadic design, you ask respondents to evaluate all possible concepts or a subset. A minimum of two concepts should be present in this survey design.
The concepts are presented at the start, and then questions are mentioned. The same questions are asked to evaluate each concept. This makes it easier to compare the outcomes and choose the most preferred concept by the sample population.
Understanding why the respondents favor one concept over another can be achieved by using the sequential monadic design.
ALSO READ: How to Make the Perfect Survey Design Every Time?
A Closer Look at Monadic vs Sequential Monadic Survey Design
Researchers must be aware of all the essential nuances of survey designs and their types. Understanding their benefits and limitations allows them to make an informed choice for the design they plan to pick. Let's dive deep and explore the survey designs in detail:
Benefits of Monadic Survey Design
There are various benefits you can reap by leveraging a monadic survey design. Below are some of the most important advantages offered by the design:
In-depth Evaluation
In this survey design, you are considering only one concept. This gives you space to ask additional questions that can offer you a more in-depth evaluation or feedback regarding the idea by the respondents. Thus it provides a broader and deeper picture of the concept in the mind of a respondent.
Shorter Survey
When you wish to collect information about a single idea, it is easier to keep the survey short. A shorter survey has more chances of being completed rather than surveys with multiple and complex questions because they are less time and mind-consuming.
SurveyPoint can help you build customized surveys in no time. You can choose from multiple template options and pick the one that best meets your study objectives.
No Order Bias
As only one concept is introduced to the respondents, they are unable to consider other concepts. This allows them to completely concentrate on the given idea and present their honest views about it with no other concepts influencing them. Such a method significantly reduces the chances of order bias.
Limitations of Monadic Survey Design
Monadic survey design also has certain limitations. You must know them completely before choosing any particular survey design for your research process.
Requires Bigger Sample Size
A significant limitation of the monadic survey design is that it requires a bigger sample size. If you desire to evaluate two or more concepts, then also you will have to introduce them to respondents in isolation. Thus, the more concepts you want to test, your sample size grows.
Costly
Since the sample size is large, the cost of conducting survey research through a monadic survey design is often higher.
Takes Time to Collect Responses
It takes a huge amount of time to collect responses from a large number of respondents. This acts as a potential cause of worry for most researchers.
Benefits of Sequential Monadic Design
Here are some of the top benefits of sequential monadic survey design:
Smaller Size of Sample
This survey design requires a smaller sample size as it is possible here to test multiple concepts, all in a single survey.
Cheaper
Compared to the monadic survey design, this survey design is cost-effective. Since the number of respondents is less, it requires less capital.
Time-Effective
Collecting all the responses quickly is possible as the sample size is comparatively smaller.
Limitations of Sequential Monadic Survey Design
Some of the major limitations of the sequential monadic design include the following:
Length of the Survey
Testing many concepts in a single survey will increase the length of the survey, which in turn can discourage respondents from completing it.
Repeated Questions
The same questions are asked for each concept which may annoy a responder. This can further lead to lower completion rates.
ALSO READ: What Is The Perfect Number Of Questions To Ask In An Online Survey? 
Monadic vs Sequential Monadic Survey Design: Which One To Choose?
The way your respondents react and interact with the survey heavily depends on the survey design. Therefore, choosing the right survey design that suits your needs is essential. As discussed above, monadic vs sequential monadic both have certain benefits and drawbacks.
You can choose a monadic survey design if you have one or two concepts to evaluate. The survey may require a larger sample size and can be time-consuming.
However, sequential monadic can be your go-to choice if you want to save money while testing multiple concepts in one go. After all, your choice of survey design can ultimately influence your entire research process.