The rate of conversion, which can point you in the right direction, can gauge the market success of your app.
Before the global pandemic, mobile apps were already taking over. The total revenue from apps was estimated to be a mind-boggling USD 108 billion in 2018. Recent polls have shown that this figure could double by 2020. There are currently 4.3 million apps available on the Google Play Store and the Apple App Store, the two most popular app stores.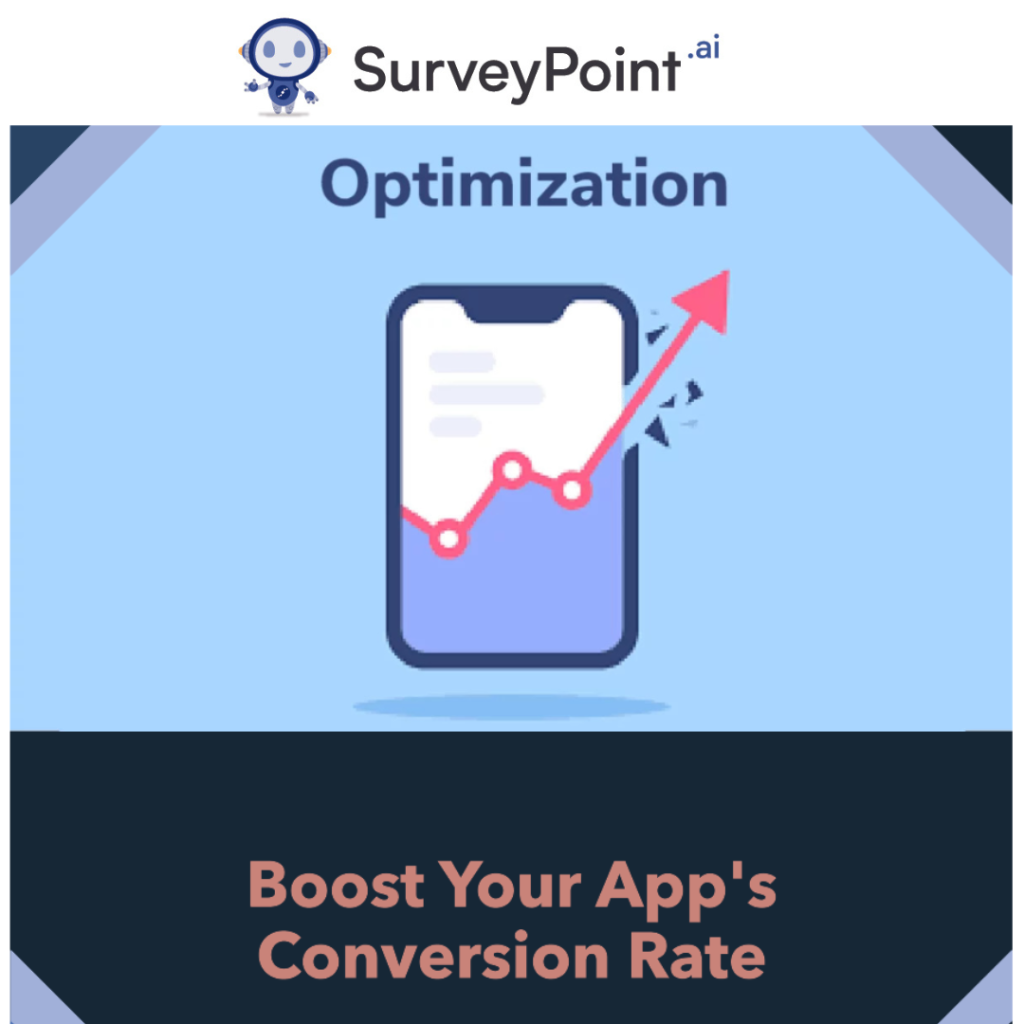 The definition of a mobile app's conversion rate
The conversion rate for mobile apps is a key performance indicator that measures how many users complete a desired action while using the app.
Conversion rates are crucial because they reveal how successful your app and its associated products and marketing strategies are. The more people who convert to your mobile app, the more successful it will be.
Benchmarks for mobile app conversion rates
We looked into the most recent statistics on the rate of conversion for mobile apps. The information came from many different places, like surveys and studies.
Benchmarks for the in-app conversion rate
Based on the most recent information, the average conversion rate for mobile apps in both app stores is:
33.7% of people who look at a page on the App Store go on to install it.26.4% of people who look at a page on Google Play end up installing it.
App Store Conversion Rate from Impressions to Installs: 3.6%
Benchmarks for the retention rate of mobile apps
Here are some average retention rates for app users:
43% of people use these apps for 30 days, and 24% use them for 90 days.
37% for 30 days and 18% for 90 days for e-commerce and retail apps
36% are good for 30 days, and 18% are good for 90 days.
27% for 30 days and 10% for 90 days for gaming apps
Types of mobile app conversions
Because there are so many potential uses for mobile apps, each tailored to the various "desirable actions" that app developers prioritize,
The three most frequent are as follows:
Conversion Rate in the App Store The conversion rate in the app store is the percentage of people who visit your app's page and then go on to download and install it.
The percentage of app users who perform an ideal action after installing the app is known as the "In-App Conversion Rate." This could involve anything from signing up for a service to completing a tutorial to making an in-app purchase.
The advertising conversion rate measures how many people download your app after seeing an ad for it.
Techniques for boosting an app's conversion rate
Increasing the app's conversion rate can improve both revenue and the user experience. Consider the user experience, user acquisition, and customer engagement as ways to boost your mobile app's conversion rate.
1. Make sure your app is easy to install and set up
People are notoriously sluggish when it comes to downloading and setting up mobile apps, and even minor difficulties can cause them to give up. You need to make sure that your app can be downloaded and set up in a short amount of time.
The installation of apps from the app store is completely out of your hands. As soon as a user enters your app, you have the opportunity to make the sign-up, permissions, onboarding, and tutorial processes as seamless as possible.
2. Write app descriptions that make people want to download them
Your app's description in the app store is one of your best opportunities to convince app store visitors to download and use your app.
The long app description in the App Store and Google Play is limited to four thousand characters. Use that space effectively; it's fairly ample.
3. Make a good first impression with your app.
According to the data, about a quarter of app downloads result in a single use. In other words, it's possible that the vast majority of your users are only checking out your app once.
Increase the brief opportunity to make a positive first impression by strengthening your onboarding procedures.
4. Maintain mobile UI and UX simplicity.
Less is almost always more when it comes to mobile user interfaces. Maximalist user interfaces are no longer popular with app users and are notoriously difficult to implement correctly.
Less clutter in the user interface means fewer distractions for the user. Your app needs to be easy to use and understand, with obvious controls and navigation. In addition, your site's navigation should allow visitors to reach their goal as quickly and easily as possible.
5. Accelerate page loads and computation times
According to studies, 53% of mobile users will give up on a search if the page takes more than three seconds to load. Your app must have a fast loading time if it is to meet this demand. Increasing your conversion rate by decreasing the number of frustrated users who abandon your site due to slow loading and processing times. Furthermore, user happiness is boosted as a result.
6. Take charge of your reviews and ratings
Your app's conversion rate is highly susceptible to user feedback in the form of ratings and reviews. To begin, they are a major factor in the App Store and Google Play's ranking algorithms. App ratings (and reviews, to a lesser extent) are also considered by users before downloading an app.
7. Choose what metrics and KPIs to track
While it's crucial to keep meticulous records, it's equally essential to focus on the right metrics.
The members of your product team need to settle on a set of metrics and KPIs that will provide you with useful information about your customers' habits. It could be anything from the typical installation time to the average number of users per day.
You can spot patterns and zero in on problem spots by keeping tabs on the right metrics. You can use this information to improve the app and increase conversions.
Conclusion
The conversion rate of your mobile app is not the single determining factor in whether or not it will be successful. This metric will show you whether your current approach is successful or if you need to make adjustments. It is crucial for app owners to analyze their conversion rate and identify areas for improvement. When you fully grasp this idea, you can use it to boost returns, drive sales, and accomplish your organizational objectives.