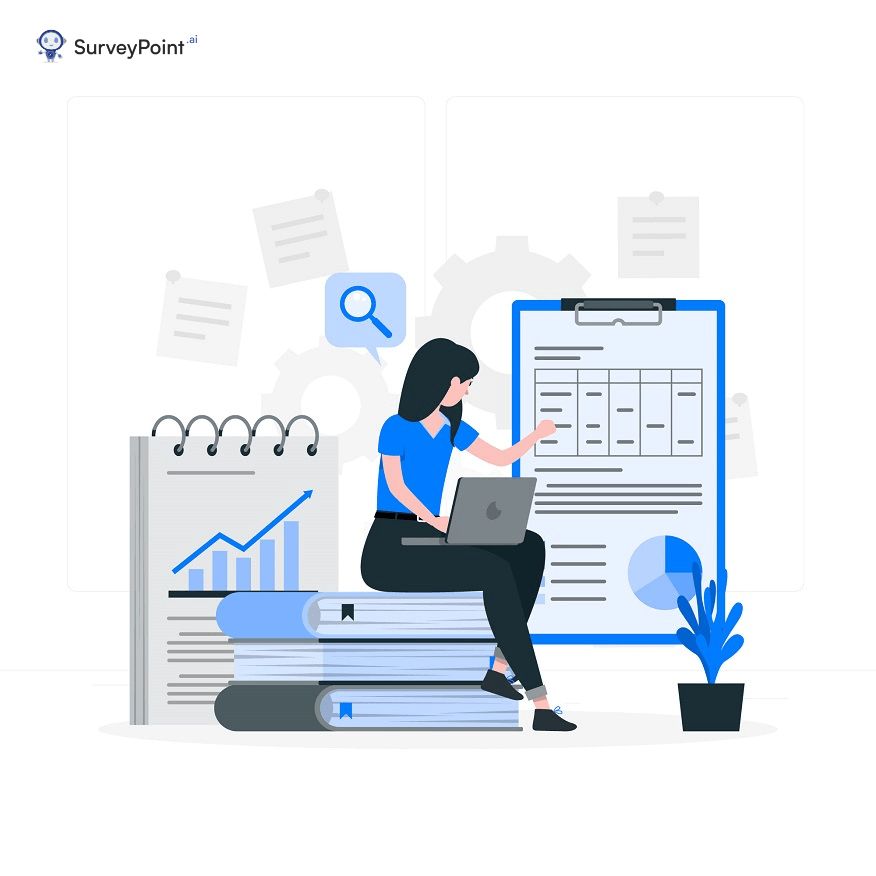 Diagnostic design is a form of research that investigates the cause of a problem. We use it to identify root causes and develop solutions to reduce the impact of the problem.
In the medical field, research helps diagnose illnesses. It is equally vital in engineering and software development, as it helps troubleshoot issues. The process entails data collection and thorough analysis to form a hypothesis. As a result, it explains the cause of the problem.
Purpose of Diagnostic Design 
Diagnostic design aims to analyze problems with a system. It develops solutions to improve its performance. This type of design also analyzes the effectiveness of existing solutions and systems. Indeed, it is a popular method that ensures systems work efficiently.
Characteristics of Diagnostic Design 
A diagnostic design entails the following characteristics: 
Diagnostic design focuses on identifying the root causes of a problem.
Involves collecting, analyzing, and using data to develop a solution.
A structured process that requires careful planning and implementation.
An iterative process and requires multiple cycles of testing and experimentation.
Exclusively data-driven and relies on the use of evidence to inform decisions.
Employed to diagnose and troubleshoot complex systems.
A tool for problem-solving and problem prevention.
Provides a structured approach to understanding and addressing problems.
Facilitates communication between stakeholders by providing a common language for discussing the issue.
Types of Diagnostic Design 
The diagnostic design can be classified into the following types:
Exploratory design: this approach is to gain insights and generate hypotheses. When you have little understanding of an issue or problem, you can use exploratory design.
Descriptive Design: a method where research aims to describe a phenomenon or process. Their focus is on collecting data in order to portray the characteristics of the topic.
Predictive Design: an approach that identifies patterns, relationships, or trends from a given data set. To predict or forecast future outcomes or events. This type of design is popular in quantitative measures and statistical analysis.
Causal design: an approach researchers seek to uncover causal relationships between variables. This design method analyzes correlations between variables. In order to determine the influence the variables have on each other.
Advantages of Diagnostic Design 
The diagnostic design offers the following advantages to the researchers: 
Researchers can get to the bottom of an issue with the use of diagnostic design. As a result, the root cause of the problem can be isolated. The problem can be solved more precisely and with fewer complications if this is done.
A diagnostic design helps to quickly identify the most effective strategies for the issue. This is by examining the issue from different perspectives.
Diagnostic design helps reduce costs associated with resolving the issue. Identifying the problem's root cause helps avoid costly and time-consuming trial and error methods.
The diagnostic design allows researchers to evaluate the effectiveness of the solution even before its implementation. In essence, you can develop a more insightful solution by examining the issue from different perspectives. 
Diagnostic design helps improve customer satisfaction. By providing a tailored solution, one can ensure market stability and maintain brand loyalty. 
How to Conduct a Diagnostic Design Research?
One is required to implement the following steps to conclude a diagnostic design study. 
1. Identify the Problem: Firstly, reach the crux of the issue that should be addressed by the diagnostic design.
2. Gather Information: Gather relevant information about the project. This includes customer needs, project goals, and any existing data.
3. Analyze the Problem: Develop a plan for solving it after thoroughly analyzing the problem. Consider any potential challenges and opportunities.
4. Design the Diagnostic: Develop a design that will allow you to assess the situation. This includes identifying potential solutions.
5. Test and Evaluate the Diagnostic: Conduct tests to evaluate the effectiveness of the diagnostic design. Adjust the design as needed.
6. Implement the Diagnostic: Implement the diagnostic design and collect data on how it is performing.
7. Analyze the Results: Analyze the data collected and make any necessary adjustments to the diagnostic design.
8. Report the Results: Generate a report of the findings and any resulting recommendations.
Diagnostic Design Example
For clarity, let's look at an example.
Suppose the researchers design an algorithm to diagnose a heart condition. That is framed after accounting for factors such as age, family history, and patient symptoms. In brief, it helps determine whether or not the patient is likely to have a heart condition. 
The algorithm would then generate a recommendation for the patient. For instance, ordering more tests or referring them to a specialist. It could be utilized by healthcare providers to quickly and accurately diagnose heart conditions. For that reason, ensuring and leading to quick and effective treatments.
ALSO READ: Unpacking the Benefits of Conducting Regular Health Survey 
Things to Keep in Mind While Conducting Diagnostic Design
One should keep the following factors in mind while conducting diagnostic design research:
1. Establish Clear Objectives: Knowing what you are trying to achieve is important. This includes identifying the areas that are for testing. These include user needs and user experience and developing a strategy to achieve those goals.
2. Identify the Right Stakeholders: Identify the stakeholders that require involvement. For instance, designers, developers, product managers, and customers. All in all, these stakeholders should have the skills and knowledge necessary. This helps define the objectives, develop the plan, and execute the design.
3. Define the Target Audience: Define the target user or audience. This can include customers, users, and other stakeholders. Understanding the target audience will help in developing the design and gathering feedback.
ALSO READ: Unraveling The Thematic Analysis Approach 
Conclusion
In conclusion, diagnostic research is a fundamental research methodology that can be utilized to explore cause and effect and correlation. Moreover, it is employed by organizations to identify problems and effective strategies to counter them.  
Not Sure Where To Begin?
Explore our solutions to discover what is most important to your customers,
clients, and prospects. And best of all – it doesn't take any coding!
Free Trial • No Payment Details Required • Cancel Anytime