The first step in a multi-step plan to get more people to sign up is determining what works and what needs to be added to your registration process. It's essential to find out if your current registration process has any flaws so you can fix them.
Study How the Audience is reaching to your Event
As you spread the word about the event, start by looking at the information you're giving and how you're doing it. The best-case scenario is that your target audience hears about the event more than once, creating a stacked effect that makes them more likely to sign up.
While you look at the facts, ask yourself some questions. What is the event's message, and will your target market understand it? Are you putting a lot of emphasis on the perks it offers and encouraging people to sign up right away?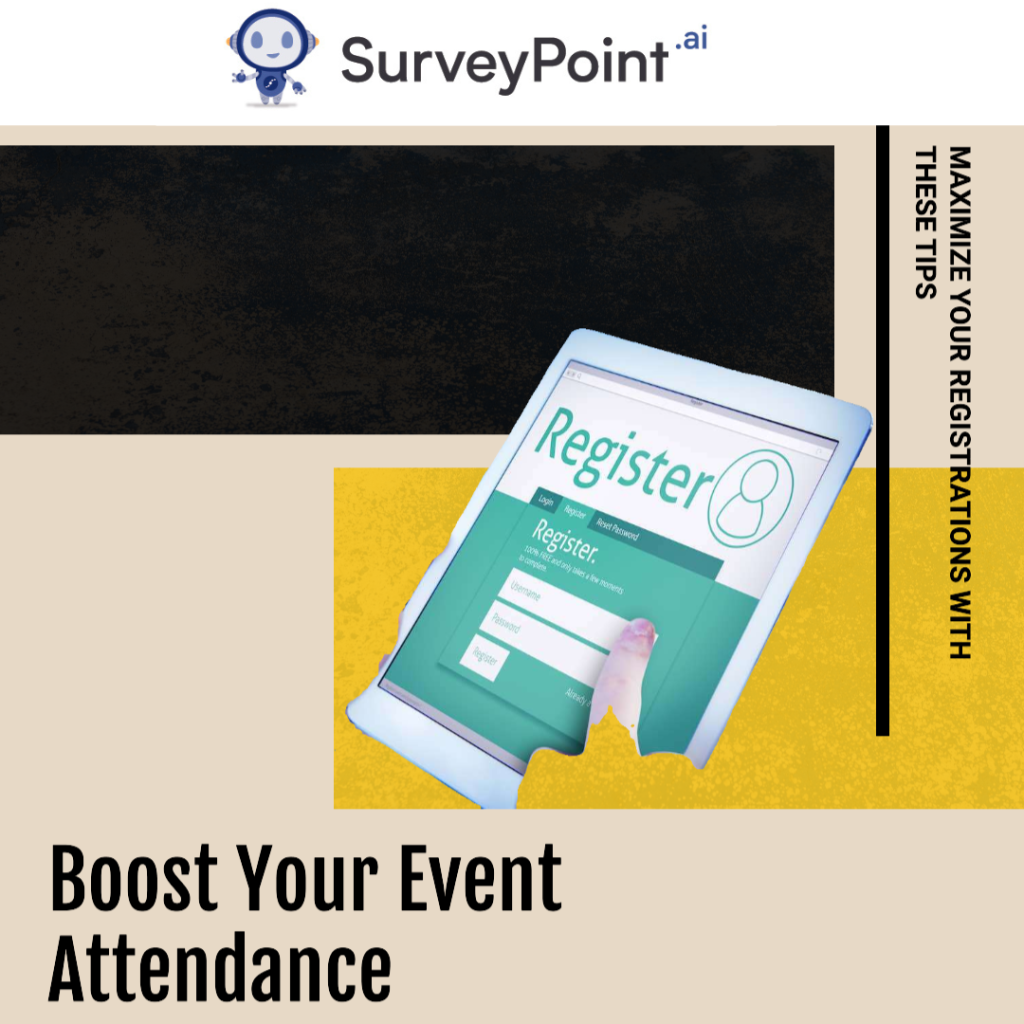 Try the Registration Process yourself
If you try to sign up for the event yourself, you can immediately see if there are any problems with the process that might be causing people to leave before they finish. You may be losing signups because of issues with your signup form; the way payments are processed, or other parts. To be safe, test the process on a desktop computer and a smartphone.
The following tips could help you fix any problems with your registration process and get more people to sign up for your event.
5 Ideas to get more people to Sign up for an Event
Depending on the results of your review of your event registration process, you could use several methods to get more people to sign up for your event.
1. Make tools that are easy for people to use
If the forms are hard to read or use, attendees may get upset or unable to finish the registration process.
2. Show step by step the registration process
Use visual cues to let people know how close they are to finishing the registration process. Include a page count or progress bar on your registration forms to show people how quick and easy the process is. People may be more likely to finish registering for an event if they know they are only a few steps away from doing so.
3. Let people pay you online
By letting people pay online when they sign up, you can make it as easy for them to sign up. You can accept payments through trusted payment methods.When they can choose a payment method they are happy with, they can finish the registration process faster and are more likely to do so.
4. Take note of mobile signups
If you use any Mobile Forms platform for your signup process, you can make it more flexible. When you're at a networking event or putting on your event, taking signups on your phone is excellent.
Make sure your signup form works well in both browsers and on phones.
5. Create a sense of urgency.
Monitoring registrations is an integral part of planning your event, and getting people to sign up early will help you better prepare for things like food, supplies, breakout places, and other things.
Conclusion
In conclusion, event registration is an important step that lets people sign up for and attend various events, such as conferences, workshops, seminars, and social groups. Event registration aims to make planning and running events easier by getting accurate information about attendees, controlling capacity, and ensuring managers and attendees have a smooth experience.