If you're a manager and you've seen that your team is having trouble with things like productivity, collaboration, or morale, it's time to do a team review. But how do you do this?
People often say that you can't improve what you don't measure. So, the first thing to do to move forward is to look at how your team is doing right now.
Here, you'll find everything you need to know about a team's success and making a plan to improve it.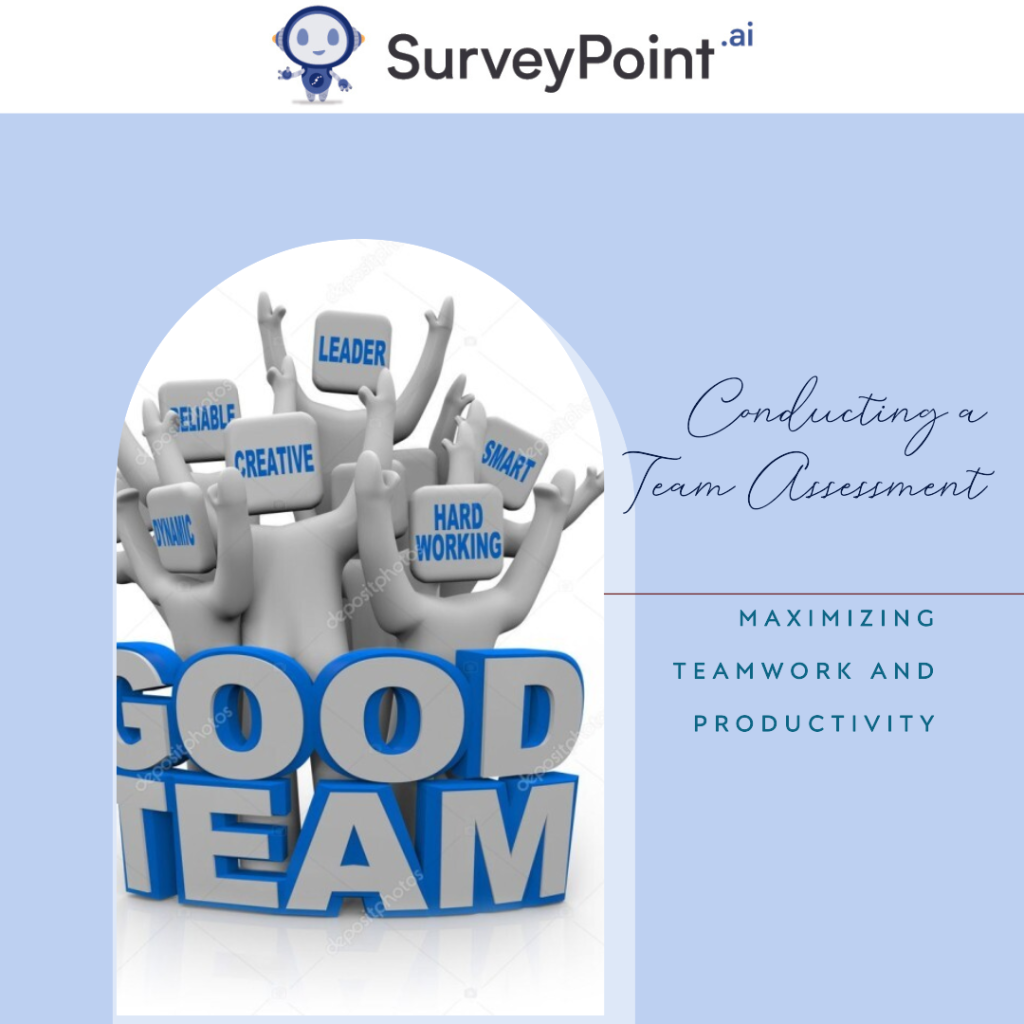 The goal of team assessment is to:
A team assessment is a systematic way to look at a team's or department's general performance, the relationships between team members and other departments, and the team's or department's overall ability to finish projects and do its jobs.
During a team assessment, information and views from internal and external stakeholders are gathered to learn more about how the team works and find where it can improve.
The goals of any team assessment are:
The first step in improving a team's performance is to find any factors that help or hurt the team's usefulness, efficiency, and results.
Understanding how a team works, how people talk to each other, and how they work together can improve understanding and teamwork.
Bringing attention to interpersonal conflict, communication problems, and other disputes that need mediation in conflict settlement
Allocation of resources: Making sure that people and groups have enough money and tools to do their jobs and get the needed results.
Goal alignment: Giving everyone on the team a chance to understand the expected results.
Better performance results: A team review shows what your team does well and where it could improve. When managers and individual team members can see what needs to be improved, the team is better able to reach its goals in less time, with less work, and with less waste.
Areas to evaluate during a team assessment
Performance and results :Check how well the team meets its goals and monitor key performance indicators, speed, and productivity.
Communication : How well can people talk to each other? Analyze how well, how often, and how clear team communication is, as well as how it helps or hurts efforts to reach goals. Check to see how well team members can talk to each other and give each other feedback.
Taking care of roles and responsibilities: Check to see how well the parts of each team member fit with their natural strengths and areas of expertise, how well their roles complement those of other team members, and how well each person understands the roles and responsibilities of their coworkers.
Having the ability to decide: Check out the processes that teams use, how fast and effective they are, and if the right people are involved in making decisions.
Management and help: Check how healthy leaders use resources wisely, help workers enough, and give clear project directions. Also, think about the culture they are trying to create with how they lead.
How to Conduct a Team Assessment ?
A review by a team can be a big project. To collect and use data, you need a systematic method. Luckily, the process can be streamlined and made easier by using the right digital tools and software, such as poll builders. Here's how to use tools to do a team evaluation:
Pick out the right tool
Use a team assessment to figure out what you need, and then choose software that meets your goals and aims. Think about tools for analyzing data, the ability to do surveys, and how easy it is to use.
Make the assessment
Follow the instructions your program gives you to make your assessment survey. To get a wide range of answers, make sure to use different kinds of questions and make the questions fit what you want to find out.
Collect info for evaluation
Please set up your program so that it instantly gathers employee submission data and puts it in a single, easy-to-find place.
Look at the facts
Once everyone has given their comments, the poll data can be exported in a way that makes it easy to study in depth. Many software systems have built-in reporting and analysis tools, like creating charts and statistical summaries, making it easy to learn something from the answers.
Share ideas and results
Use the program to make reports and send them to team members using whatever method they prefer. To get more people to join in, always give constructive feedback and consider every situation a chance to grow.