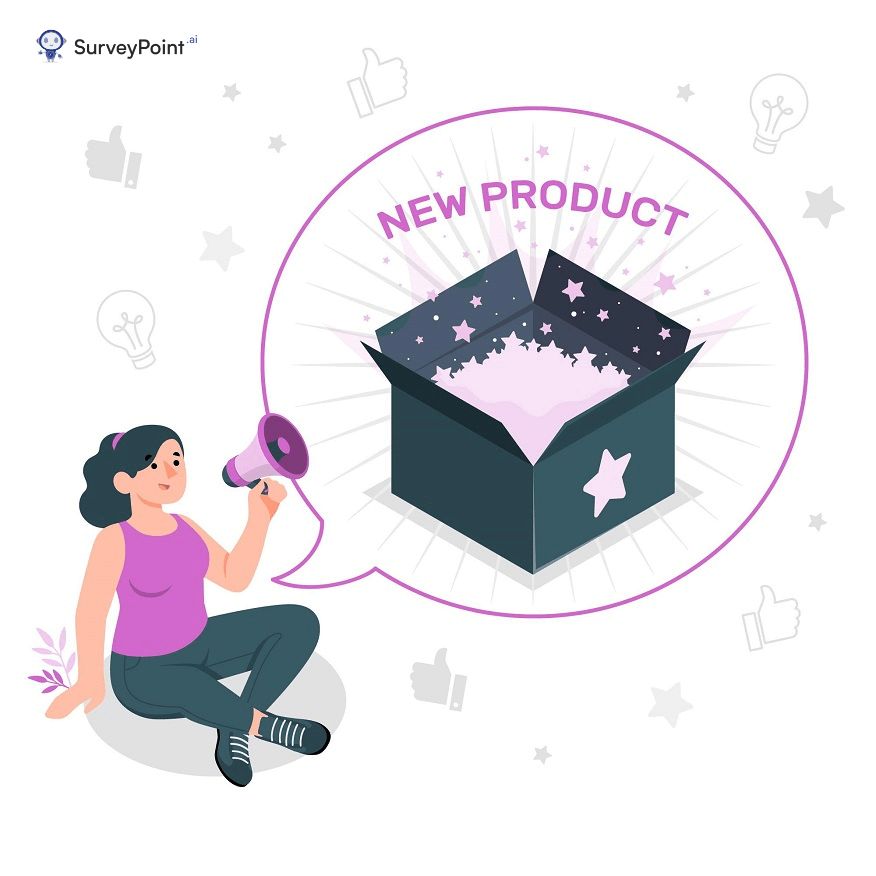 Every business wants to create a product or service that is valued by the market. Nobody would want to create something that has no market potential, I guarantee it. For that, the product must stand out from the crowd. When it comes to innovative product development, a minimum viable product (MVP) is the answer. Designing MVPs is an effective way that has helped many known companies launch their products strategically.
These companies don't rush to anything; instead, they go for the MVP route first.
In this article, let's discuss everything related to MVP and how it can help in product validation.
What is the Minimum Viable Product (MVP)?
MVP is the launchable version of a new product, with every feature demonstrating its value proposition. MVP is used to enhance the time to market, search for early adaptors, and focus on achieving product-market fit from an early phase.
Alternatively, it is an excellent way of gathering feedback from initial customers who try the MVP. This gathered feedback supports the company's future product development. However, the companies also need to ensure that MVP is viable. By viable, it means that during the design phase; the companies must ensure that the MVP is safe to use, reliable, and empathetic to user needs.
Minimum Viable Product (MVP) – The Purpose
One of the main reasons for an MVP is to quickly launch a product on a smaller and more restricted budget based on an established idea. After doing MVP, the companies inculcate the findings based on user feedback and include them in their future products. Let's look at some of the other benefits of MVP:
MVP is a way of designing a base model that acts as a starting point for discussions and provides concise visual reference points.
It is often done to execute the first thought and share the model with potential consumers to get their feedback. It helps assess the problems consumers face by using the initial product and then incorporating it into the final product.
It is also a crucial and inspiring step in developing a fully-fledged product. It is also the beginning of the development process to enhance and perfect the software idea.
How Many Parts is MVP Divided Into?
It is essential for a business to understand that MVP is divided into two parts:
Marketing and Business
With the assistance of MVP, companies can conduct various surveys to figure out and determine the best marketing approach, including advertisement platforms. It further helps businesses during their final product advancement.
Proof of Concept
Businesses use MVP to differentiate their goods and services from the competition. When MVP is done, companies gain a lot of technical insight. These insights can be in the form of necessary programming alterations or changing anything essential in the initial feature set.
Steps to Build an MVP
Most companies fall because they are unaware of the steps in building a minimum viable product since they only focus on the M part and not the V part. Here are the procedures for developing an MVP:
Conducting Market Research
Sometimes the company's product idea is good for the market. So, before any business plans to conduct MVP, it should ensure it meets the consumer's needs and requirements. The best way to know is by conducting surveys. The more a business knows about the market and its consumers' needs, the higher its chance of success.
At the same time, it is also imperative for businesses to know and understand their competition. MVP helps make the product unique and stand out; it can only happen if the company knows its competitors well.
Focus on Value Addition
To determine the value proposition of their product, companies should invest in answering questions related to the product's usability. For instance, they should try to know the value a product will offer to its customers, how it will benefit them, why they should be buying that product, etc.
The companies should build the MVP based on the consumer's needs, as MVP implies adding value to the user's life.
Determine User Flow
Designing is a critical MVP stage, and hence the product should be designed to offer convenience to its users. Therefore, companies should look at it from the user's perspective instead of their own.
Moreover, a user flow is also essential since it ensures everything is noticed for future projects. A user flow also assists the companies in figuring out the different process stages.
Classifying MVP's Features
At this stage, businesses must classify the different features MVP will support. For organizing, it will be a great idea to check the answers to some questions, such as what their potential users want and whether their product offers anything beneficial. Later, every feature should be categorized into high, medium, and low priorities.
Launching MVP
Once everything is decided, companies can prepare to launch their MVP. Their MVP should be engaging, easy to use, and suitable for all users. However, remember that an MVP is not a lower product but a product of similar quality to their final product.
Focus on Build, Measure, and Learn Policy
As a business, you should focus on learning from what you are building. The first step should be defining the work scope and moving the product to the development stage.
Once the development phase is done, the product will be tested and carried out by the quality assurance engineers. It should be a continuous process to determine the effectiveness of all future projects.
Iteration is a critical component of creating an MVP. When developing later iterations of your product concept, use the insights you gained from the initial validation to make improvements. Until you attain a product-market fit, keep testing, getting feedback, and iterating.
Conclusion
A minimum viable product is a valuable resource for every company involved in product development. MVPs are essential for validating product ideas before investing significantly in the full-scale development of the final product.
In addition, the companies should also ensure their focus is on designing products based on consumer needs and not on their company's needs. With the help of MVP, companies can gather the required feedback to incorporate into their future projects.