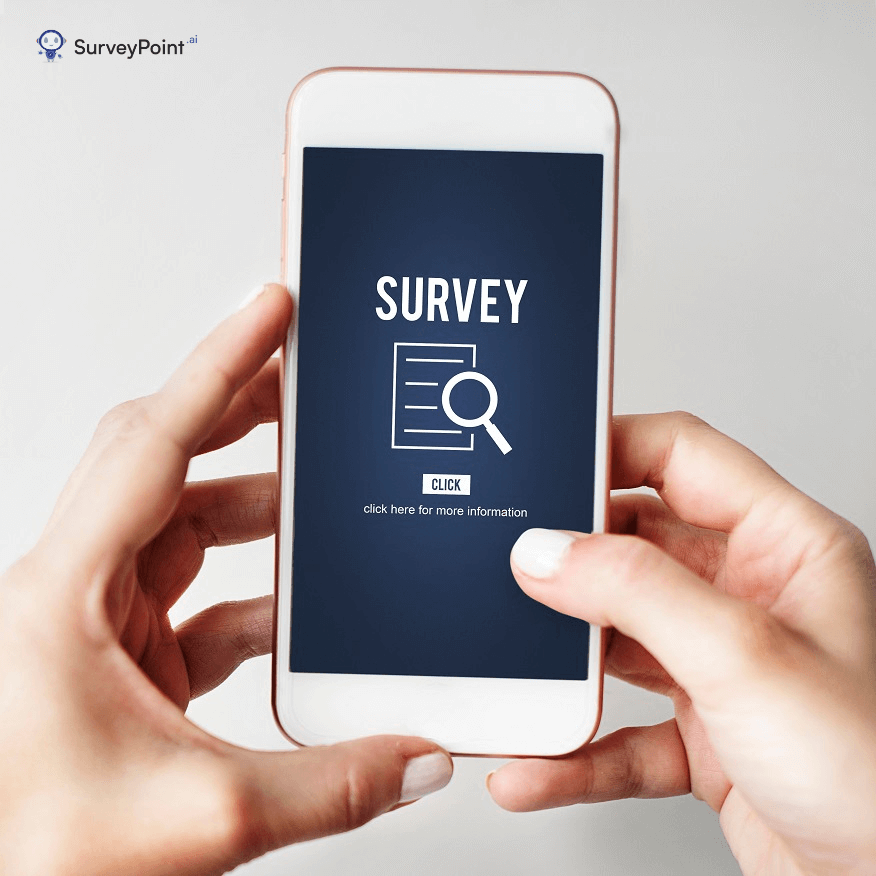 Marketing surveys are one of the most efficient ways of gathering real-time customer feedback. Customer feedback is essential for success, so the marketing survey questions should be well-designed. When the questions are well-crafted, they can help companies get a complete insight into their customer's behavior, needs, patterns, trends, and preferences.
By harnessing the power of data, especially consumer feedback, businesses can make informed and intelligent decisions to drive their product campaigns. Look at the top 10 survey question techniques companies can adopt for success.
What are the Top 10 Marketing Survey Questions Techniques?
Understanding the targeted audience is essential for any business, and collecting accurate and meaningful survey data is the first step. Listed below are the top 10 survey techniques with examples:
Market Research Survey
Before planning to start designing or developing the product, it is always better for any company to indulge in market research. Researching the market will provide them with an insight into the latest trend prevailing. It will also help them understand their customers and the market they plan to enter.
Some of the questions to be asked through these surveys can be:
What is your age and gender?
Where do you live?
What are your hobbies?
What is your profession?
Customer Research Surveys
It is among the most frequently sent out surveys to people who are already existing consumers and buy your products. This survey is conducted to learn more about your existing consumers and how to personalize your marketing efforts. These surveys help you know everything about your customers; hence, the questions are also created keeping the same in mind.
Some of the questions to be asked through this survey are:
Why did you choose to purchase our product?
What are the main problems you wish to solve using the ABC product?
Which of the below best describes you?
How are you using product ABC?
Competitor Research Surveys
Just like knowing your customers is essential, understanding your competition is equally imperative. Knowing your competitor will help you understand the bigger picture and their products and services. You can also learn what price they quote and how it differs from yours, and you can understand how your competition attracts customers.
Here are a few of the marketing survey questions you can include in this survey:
Have you heard about XYZ and its brand?
Have you ever purchased products related to XYZ?
If yes, were you satisfied with the purchases or not?
Why do you prefer our competitor's brand more than ours?
Net Promoter Score (NPS) Surveys
NPS surveys are conducted to determine the likelihood of your customers referring your products or services to other people. One can predict whether the customer will indulge in repurchases through the responses one gathers from NPS.
It also helps in identifying loyal customers. Later, companies can also ask them for video testimonials or reviews to enhance their market presence.
The question in this survey is – How likely are you to recommend our products or services to your friends and family?
Buyer Persona Surveys
This survey is done to understand the customer and their needs and challenges. This survey helps get a realistic picture of the targeted audiences, especially what they seek from your services or products. You can tailor your marketing style and understand your targeted audience's purchasing decisions based on the response.
Let's look at some of the questions you can include:
What tools do you use at your workplace?
How do you purchase the products or services you need?
What is the reason for buying a specific product?
How do you search for any detailed information about the product you need?
Product Research Surveys
Product research surveys check why your audience uses your service or product. Such surveys are needed to gauge the usability of your product or service for your potential customers. According to a study done by UX Matters in 2020, it was observed that responders were happy to participate in product research surveys as it helps in discovering users' insights.
Some questions to be included in this survey are:
Why do you use the XYZ product over others?
What features do you like about our XYZ product?
How important are those features to you?
How was your experience using the product XYZ?
Brand Awareness Survey For Marketing Survey Questions
Only a few know how to use this survey, so the companies use it sparingly. This survey helps determine whether or not your brand comes to the customer's mind when purchasing a specific product.
A few questions to include in this survey are:
Can you describe our product in one sentence?
Which brand do you commonly purchase products from?
How did you find out about our brand?
How can we make you loyal to our brand?
Contact Forms
These are not detailed surveys and are mainly used for people to sign-up for events, newsletters, or gated content. You can share this through email or post it on your website for people to register. Contact forms are used for lead generation or updating contact information.
Listed below are some of the marketing survey questions in this option:
Would you like to talk to an agent? Leave your details below.
Would you like to get an update on the latest product information?
Sign-up for a free newsletter now by entering the details below.
Churn Resource Surveys
Businesses must figure out churn before it starts to impact their business. By carefully drafting questions for this survey, companies can do the same and ensure churn can be avoided.
Check out the below questions that can be used:
Why do you want to cancel your subscription?
Have you found an alternative to our services?
What expectations were we unable to meet?
Website Feedback Surveys
This survey is usually done to know how well your website is and if it meets your customer's expectations. Knowing if first-time navigators face any challenges while using your website is also good.
You can add some of the below questions to your survey:
Is it easy to use our website?
Was your search listed on our website?
How satisfied are you with our website?
Conclusion
Marketing survey questions are an affordable way to learn more about your customer, market, product, or competitor. These surveys can give you insights to help you make intelligent decisions about your existing and future developments.