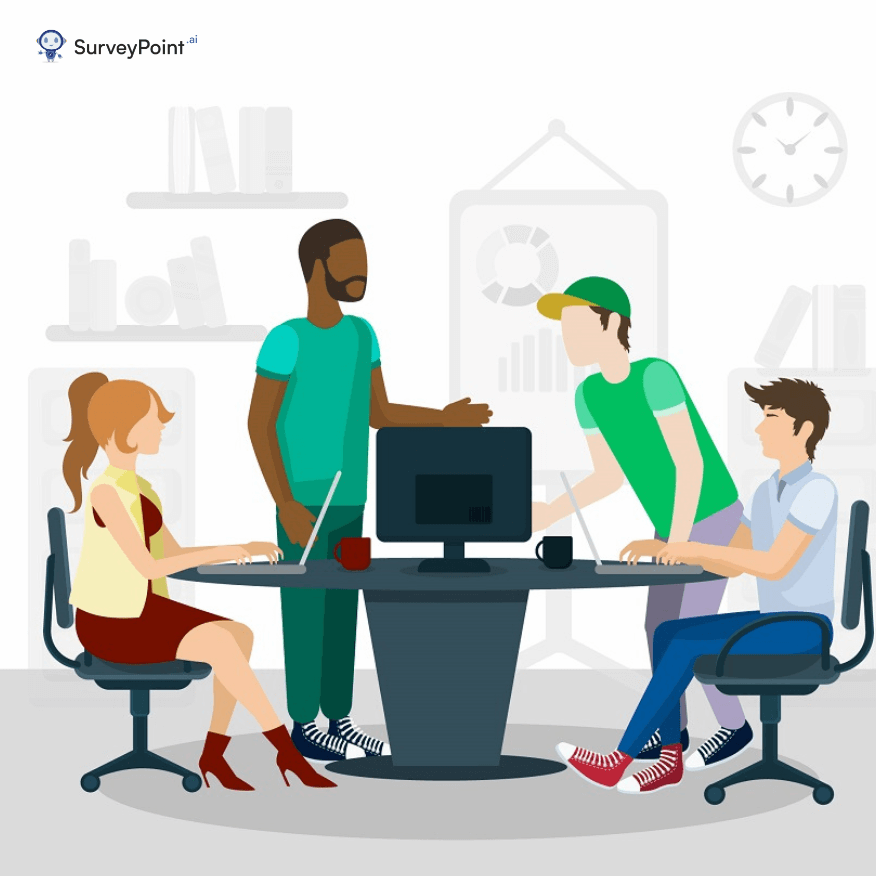 Finding great talent in any organization is challenging, even more so to retain them. One way of keeping your employees is by making them valued, respected, and welcomed, which can be achieved through DE&I initiatives.
DE&I means – diversity, equity, and Inclusion in the workplace, which significantly helps any organization succeed. By following DE&I, businesses can get the upper hand over their competitors and strengthen their bottom line. Let's explore everything about DE&I and how it can be helpful for any organization.
What are DE&I Initiatives?
Most people confuse these three as one thing and use them interchangeably, but they have different meanings and purposes. Let's understand them.
D in DE&I is diversity, which refers to various groups within a population or community. Diversity could be related to ethnicity, sexual orientation, abilities, religions, and other dimensions of diversity.
E refers to equity and means being fair and treating people right, regardless of their identity. I refer to Inclusion, which means the active engagement of each participant or member of that population or community.
All three elements are necessary and interconnected, but they are different. For instance, a diverse community may not always be inclusive, or an inclusive population may not be diverse.
How are DE&I Initiatives related to Company Cultures?
Any company that wishes to foster fresh perspective, creativity, and understanding should cultivate DE&I in its workspace. By following DE&I, companies will give people of different races, religions, ages, genders, abilities, backgrounds, and sexual orientations the chance to comfortably work in their offices.
According to a report by PWC, only 4% of organizations are succeeding in the critical dimensions of successful DE&I programs. This number looks low and should increase to implement strong DE&I in the workplace. With better DE&I, companies can find new ways to solve problems and build a more vital, vibrant workplace for their employees.
Benefits of DE&I Initiatives
Besides building a more vital and vibrant workplace, there are many other benefits to DE&I in any workplace. Let's look at them below:
Finding A More Inclusive And Extensive Talent Pool
With the evolution of the workforce, DE&I is becoming highly important. Nowadays, job seekers consider a diverse and inclusive workplace, making employers feel DE&I. When companies focus on DE&I, they create an environment filled with Inclusion and diversity that attracts the best talent from varied backgrounds.
With a more diverse workforce, companies will have a better chance of getting better referrals in the future. Moreover, DE&I initiatives also help create a pipeline of qualified candidates that the company can opt for when needed.
Diverse Teams Perform Better
Different studies have examined how successful implementing DE&I is in the workplace. Those studies showed that diverse teams are likelier to perform than their counterparts.
Ethnically diverse teams bring a range of experiences, perspectives, and ideas that can lead to innovation and creativity in the workplace. It also helps with better decision-making at the workplace. A diverse group will effectively identify opportunity areas as they know various options.
Inclusion Fosters a Sense of Belonging
DE&I presence in a workplace can also assist in enhancing the employee's morale. Employees who feel welcome and valued will likely be more engaged and productive at work.
Such workplaces make employees feel comfortable working toward a common goal.
Companies can adapt DE&I strategies to ensure employees follow the same rules and regulations and use the same resources. They all should have access to the same grievance channel to report their concerns.
Better Employee Retention
The biggest challenge any organization faces today is retaining its employees. Churns are always frustrating and expensive, impacting any organization's bottom line. If organizations follow DE&I principles accurately, they can increase retention, which is essential for every organization.
When an organization puts a high priority on its well-being and fosters an environment where everyone can develop, employees feel a sense of loyalty and devotion. Companies that build diverse teams can easily encourage their employees to stay with them for a long time. If the employees are happy, they will not tend to leave, and companies will not have to spend money on hiring and training new talents. The saved money can be used to upskill their existing employees or offer better benefits.
Equity and Inclusion Can Support Workplace Burnout.
Workplace burnout or stress is one of the biggest hurdles in an employee's life. Most employees feel stressed due to office work and believe it negatively impacts their well-being. It further affects their productivity and often leads to people taking more leaves than required.
If the company has an inclusive and diverse workplace where everyone is treated equally, it can help reduce workplace stress and burnout. Diverse workplaces tend to create a more positive workplace and a better culture, significantly boosting employees' motivation and morale.
Improved Decision Making
Inclusion and diversion help the organization in the long run. Employees who feel included and equal feel safe and happy sharing their perspectives. These perspectives can support businesses during tough decision-making instances.
In an inclusive environment, employees are confident in their ability to contribute ideas and actively participate in the organization's decision-making activities.
Encourages Competitive Business Advantages
If you look around the global marketplace, employees and customers seek organizations that reflect their values. By implementing adequate and correct DE&I strategies, companies can create a competitive advantage for their businesses.
Numerous surveys have revealed that people look for companies where they get a proper work-life balance. It also includes how they can contribute actively to society. With a better DE&I culture, companies ought to perform better than their competitors and be better positioned in the market.
Conclusion
DE&I initiatives are not a one-time thing for any company; instead, they are an ongoing process. Companies should focus on diversity, Inclusion, and equity while hiring new talents or leveling their leadership. It can help create a vibrant, engaging, and positive environment for their employees.
By following a well-researched and executed DE&I strategy, companies can work with their employees to create a successful organization.