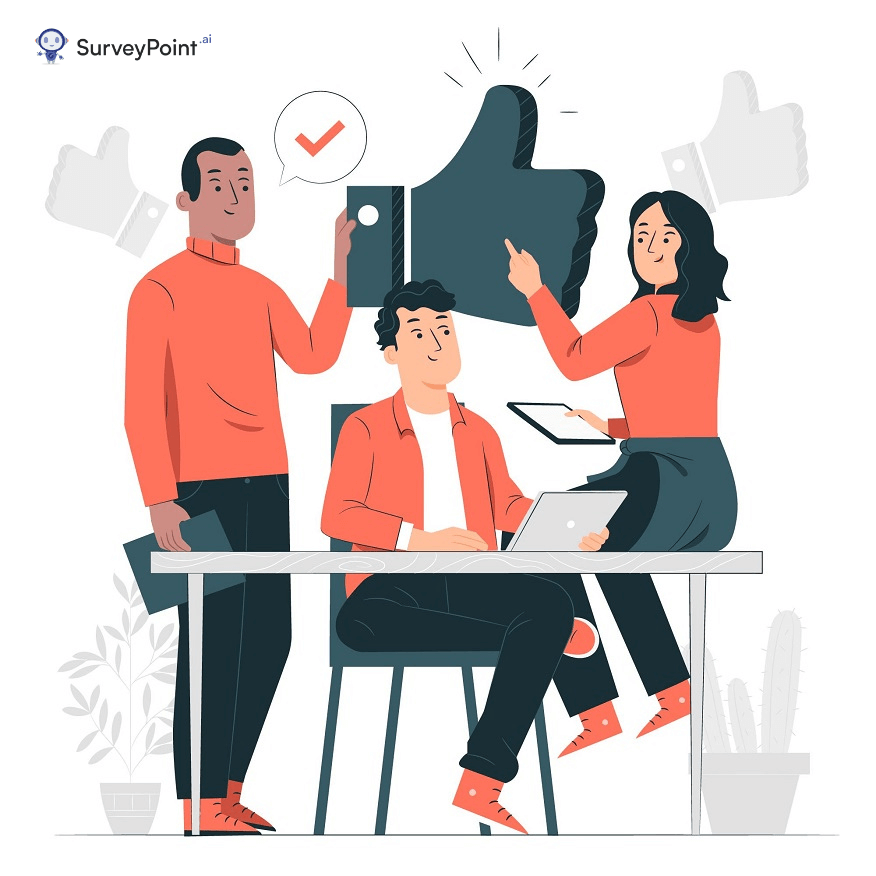 All employees dream of having a comfortable and quiet workplace. New recruits often come with the belief that their office would be an effective platform to learn and boost their efficiency by working in harmony with other colleagues. Maintaining high employee morale is yet another offering that most people expect of their companies.
We will be zooming in on the ever-growing need to boost workplace employee morale and explore crucial tips to achieve it. But before that, let us understand what exactly it is all about!
How Do You Measure Employee Morale?
For many, the idea of an ideal workplace remains a distant dream. Workplace conflicts and commotion are not a 21st-century development. People for the longest time have been working in organizations where structures and work distribution are mostly hierarchical. However, the landscape has significantly shifted in recent years.
What is different in today's scenario is that we live in an age of hyper-connectivity. When lives run at a greater speed, a possibility arises where ordinary human longings and feelings are left behind. This is where one can identify a drop in employee morale.
In simple terms, we define the principle of employee morale as the all-over perspective of the employees during their stay at a company or business establishment.
This includes what they think of their work and how highly they hold their job in respect. Aspects like what employees think of their peers, their superiors or the office work culture is also integral consideration.
It can basically be thought of as a psychological reaction of the employees to what happens with or around them at their place of work. In this scenario, one may also include how their work has changed their lifestyle or mental well-being. 
Importance Of Boosting The Morale of Employees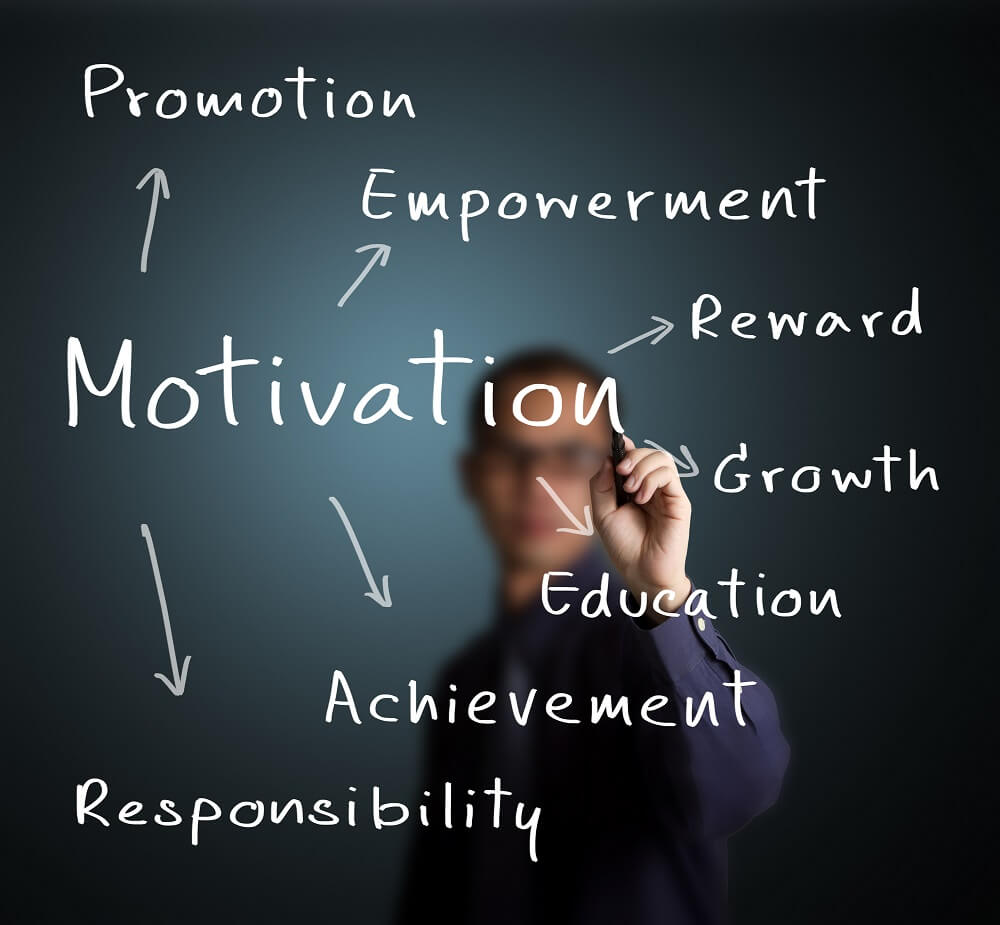 In general conduct in corporate fields, employees must be treated with dignity and adequate procedures are kept in place to raise their levels of loyalty and competence. This inference stems from the belief that employees must be high in morale when working for their organization. Here is how it translates into the workplace:
High morale corresponds to better results produced in as little time and investment as possible. It is beneficial not only for the company but the employees as well, as they bring a feeling of psychological victory and completion.

On the other hand, a lower degree of morale leads to lower productivity, defaulting on tasks assigned, an increase in workplace drama (chaos), and a loss of good deals.
So, who is responsible for employee morale?
Is it the bosses who take their frustration out on their juniors?
Is it the peer group that always tries to bring the more productive employee down as a part of corporate politics?
Do the employees themselves feel burdened by the work they are given or insecure about making a mark in front of their colleagues?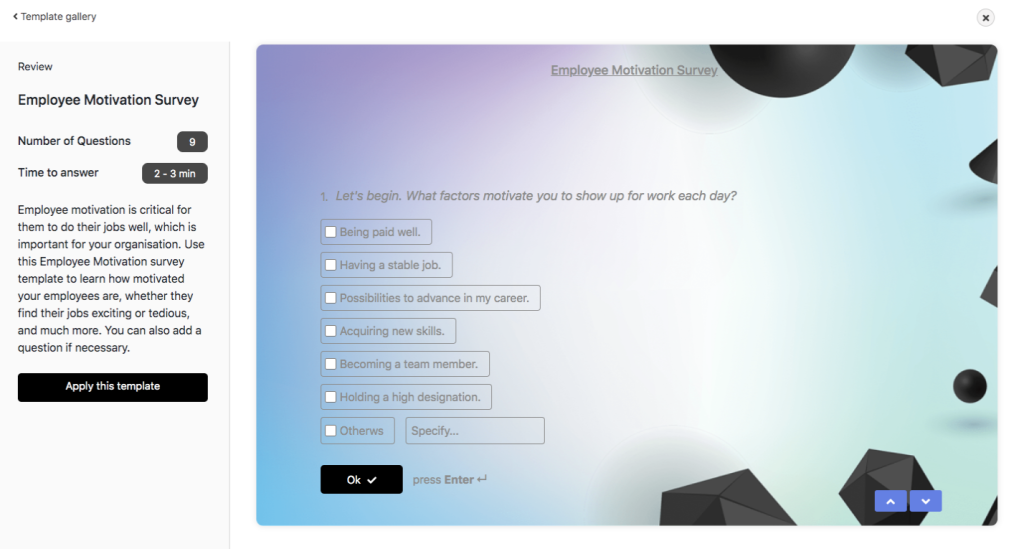 Employee morale and productivity are directly related to the atmosphere created at the workplace. If the office has a healthy environment, employees feel motivated to finish their work early and engage with others. They feel inspired by their superiors and help in cutting down the costs of running the business. Many employees even fetch great clients for collaboration.
One of the most effective ways to understand your employees better is to float surveys and know their opinions. Knowing the challenges they face and the things they admire can help you establish better strategies for making a conducive workplace environment. SurveyPoint can help you build comprehensive surveys and get a step closer to your employees easily.
Must Read: Employee Motivation Questionnaire: Find the Right Motive
Tips To Boost The Morale of Your Employees
Managing employee morale is not a complex process. It just requires efforts that are honestly carried out with the right intention. Here are the top tips to instantly boost employee morale-
Know Your Employees
A boss who is not aware of the conditions their employees work in cannot be a good supervisor. Knowing an employee's background helps the manager to better deal with the individual, working on their specific issues.
An effective channel of communication keeps both parties in the loop. The management must provide anonymous grievance forms for employees to fill out when they are unable to express their feelings.
Engage Your People
As a manager, you're surely not looking forward to working with a dormant group of individuals. A good way to boost employee morale is to award the employees and bring them recognition for their work. This need not be a high-standard yearly award, but even a small round of applause from the team helps.
Another way to have your employees act together is by inspiring teamwork in them by breaking the ice between the group members. Outdoor games and weekend parties are great ways of bonding.
Must Read: Employee Satisfaction Survey: Key Benefits and Process
Don't Become a 'Manager'
The term manager has come under a lot of criticism recently. It is because these figures are often perceived as extremely controlling authorities who have a say in everything from your working hours to your salary.
Good managing figures are not just masters of their tasks, but they also act as instructors who teach the work and help their employees grow as skilled individuals within the office.
Furthermore, a few minutes of personal advice are sufficient to inspire employees as they feel trustworthy and important office members.
Employee morale management is a necessary step to counter any internal disturbances within the company's space. In essence, this is what makes employees feel 'at home'.
Effective Employee Morale Examples
In some companies around the world, we see great employee morale examples. The managers at the Tata group of companies and their honorable Chairman, Mr. Ratan Tata, are often seen boosting their office spaces with positivity.
This improves the camaraderie between associates and fills the employees with a great sense of conviction. We know that as stress levels go down, the fulfillment of office work becomes a win-win situation for everyone.
Employee morale is visible with expressions; that is to say, it is difficult to keep it hidden. Employee morale ideas come to the management only when they understand the factors which are bringing down the satisfaction of their own employees.
These factors often include:
Low opportunities to grow within today's corporate frameworks
Inadequate or restricted communication among peers or between the different hierarchies
Ideas about the public reputation of the company, and
Irresponsible or fluctuating leadership.
Identifying these problems is the first step to devising good strategies for retaining a positive attitude among employees. 
Not Sure Where To Begin?
Explore our solutions to discover what is most important to your customers,
clients, and prospects. And best of all – it doesn't take any coding!
Free Trial • No Payment Details Required • Cancel Anytime