In today's digital age, social media isn't just about posting photos and captions. It's a dynamic platform for individuals and businesses to connect and thrive. But how can you navigate this vast landscape effectively? The secret lies in the world of social media analytics and monitoring. 
In this guide, we'll dive into these concepts, demystify the tools behind them, and show you how to use them to thrive in the dynamic world of social media.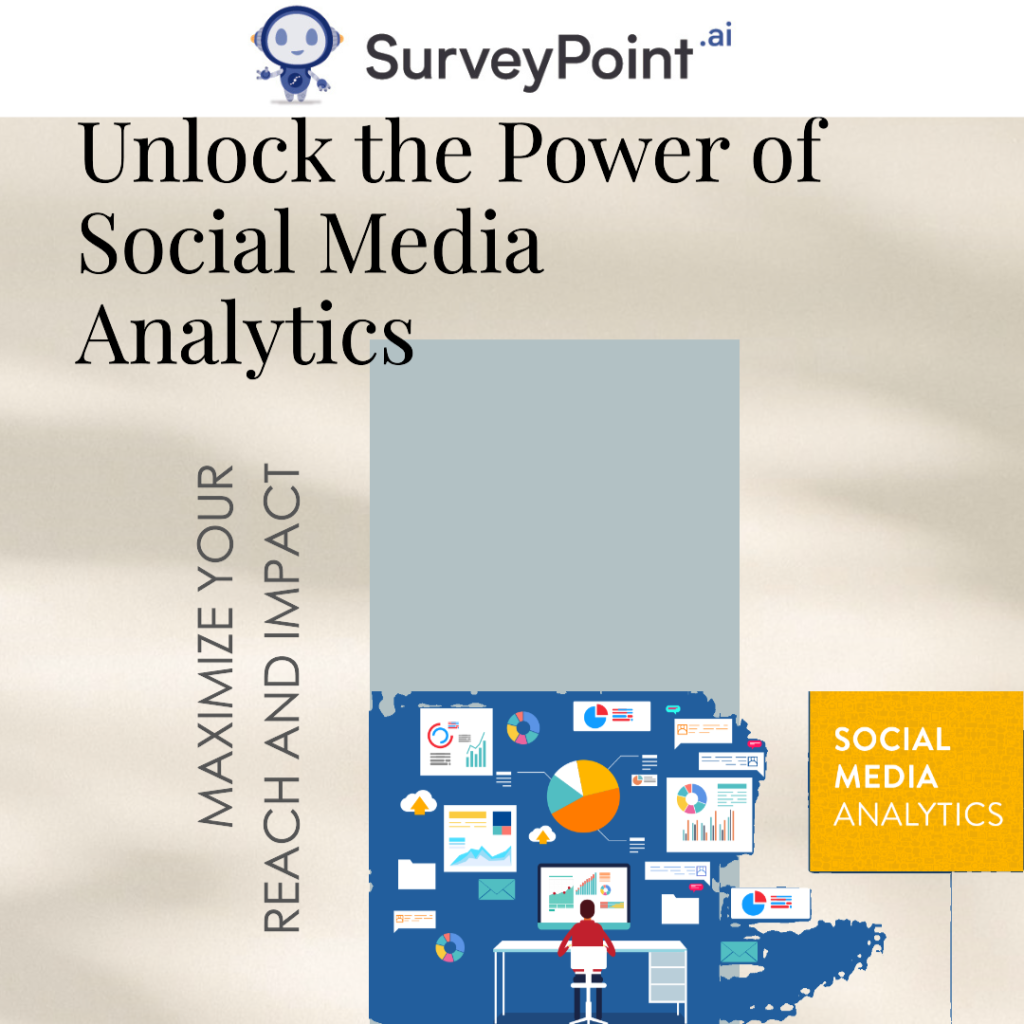 Understanding Social Media Analytics and Monitoring
Before we explore the tools, let's lay the groundwork:
Social Media Analytics:
Imagine it as your trusty data compass. In a vast ocean of social media data, it helps you navigate, collect, and chart a course towards valuable insights.
This tool is your measuring tape for assessing the success of your social media strategies. It quantifies likes, shares, comments, click-through rates, and more, offering a clear view of how your audience interacts with your content.
Social Media Monitoring:
This is akin to having your ear to the ground, but in the digital realm. It's about staying tuned into real-time conversations about your brand, your industry, and the hottest trends circulating on social media.
Yet, it's not merely about passive listening; it's about actively comprehending what those conversations mean for your brand. It's the radar that keeps you informed about what's buzzing, enabling you to engage, adapt, and make informed decisions in the fast-paced world of social media.
Introducing: the Workbench or Toolbox
Now, let's dive into some powerful tools for social media analytics and monitoring.
1. Google Analytics:
Key Features: Google Analytics provides in-depth data, revealing the source of traffic, conversions, and even audience demographics.
Benefits: Understand what's driving traffic to your website through social media and adjust your strategy accordingly.
2. Hootsuite:
Key Features: Hootsuite simplifies managing multiple social media accounts. It offers post-scheduling and real-time analytics.
Benefits: Ideal for streamlining social media management and collaborating with your team.
3. Sprout Social:
Key Features: Dive into comprehensive social media analytics, schedule posts, and stay on top of brand mentions with social listening tools.
Benefits: An intuitive platform with robust reporting capabilities
4. Buffer:
Key Features: Buffer focuses on posting scheduling and provides basic analytics.
Benefits: Perfect for small businesses and individuals seeking an easy-to-use scheduling solution.
5. Brandwatch:
Key Features: Brandwatch offers social listening, sentiment analysis, and real-time trend tracking.
Benefits: Tailor-made for large enterprises looking for comprehensive social media insights and reputation management
6. Mention:
Key Features: Keep an eye on your brand's mentions across platforms and receive real-time alerts.
Benefits: Stay on top of your brand's online presence and engage with your audience effectively.
7. Buffer Analysis:
Key Features: This tool provides detailed social media analytics, including post-performance and audience insights.
Benefits: Empower your social media strategy with data-driven decisions.
8. Iconosquare:
Key Features: Iconosquare specializes in Instagram analytics, offering insights into post performance and audience growth.
Benefits: A must-have for businesses and influencers focused on Instagram marketing.
9. Keyhole:
Key Features: Keyhole offers real-time tracking of hashtags and keywords for campaign and event monitoring.
Benefits: A valuable tool for assessing the success of specific marketing campaigns.
10. Talkwalker:
Key Features: Talkwalker combines social listening, competitive analysis, and influencer tracking.
Benefits: Gain a holistic view of your social media presence and market trends.
11. Socialbakers:
Key Features: Socialbakers provides competitive analysis, content scheduling, and AI-powered insights.
Benefits: Stay ahead of your competition, optimize your content strategy, and harness the power of AI to boost your social media performance.
12. Agorapulse:
Key Features: Agorapulse offers social media publishing, monitoring, and detailed analytics.
Benefits: Streamline your social media management, monitor conversations, and make data-backed decisions to refine your social strategy.
13. Rival IQ:
Key Features: Rival IQ specializes in competitive analysis and helps you benchmark your social media performance against your competitors.
Benefits: Gain valuable insights into your competitors' strategies and fine-tune your own for a competitive edge in the social media landscape.
Measuring Success with Social Media Analytics
Metrics for social media include a wide variety of interactions, such as likes and shares, as well as comments and click-through rates.
Reporting on Social Media Doing routine analysis and reporting on your performance on social media on a regular basis enables you to recognize patterns and locate places where you can make improvements.
Insights from social media platforms transform raw data into information that can be put to use, thereby directing the development of future strategies.
Conclusion: Elevate Your Social Media Game
Analytics and monitoring on social media are not just buzzwords; they are essential practices that must be implemented in order to realize the full potential of your social media presence. You can increase the effectiveness of your social media strategy by harnessing the power of these tools, which will allow you to gain insights, make decisions based on data, and fine-tune your approach. 
In a world where information is power, knowing your audience and staying one step ahead of trends can make all the difference in how successfully you navigate the ever-changing landscape of social media.