In the ever-evolving digital landscape, having an eye-catching and functional website is a must for businesses, bloggers, and individuals alike. However, not everyone is a web design expert, and that's where website templates and themes come into play.
In this comprehensive guide, we'll explore the world of website templates, from what they are to how they can supercharge your online presence.
We'll also delve into popular platforms like TemplateMonster and various content management system (CMS) templates, including the versatile WordPress themes.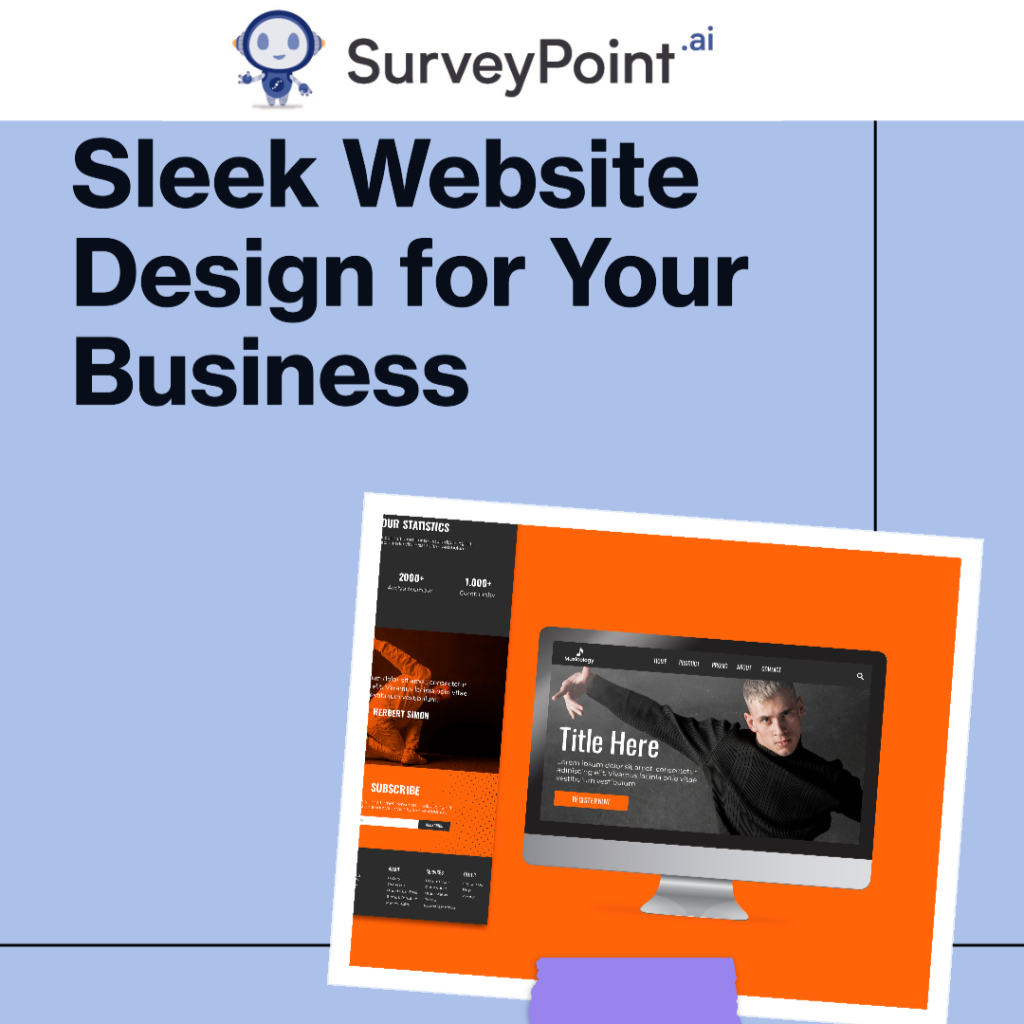 Website Templates and Themes: A Creative Foundation
Before we dive into the details, let's understand the basics:
Website Templates: Website templates are pre-designed web pages that serve as a foundation for building a website. They come with a layout, design elements, and sometimes even content placeholders. Think of them as the blueprint for your site's structure.
Web Design Templates: These are similar to website templates but often encompass a broader range of design assets, including templates for individual web pages, email newsletters, and more. They are handy for maintaining a consistent visual identity.
The Power of TemplateMonster:
TemplateMonster is a renowned marketplace for website templates and themes, offering a vast collection of options for various purposes. Here's why it's a go-to resource:
Diversity of Templates: TemplateMonster boasts an extensive library of website templates and themes. Whether you need a corporate website, e-commerce platform, blog, or portfolio site, you'll find options that suit your needs.
Responsive Design: In today's mobile-driven world, responsive design is crucial. TemplateMonster's templates are built to be mobile-friendly, ensuring your site looks great on any device.
Easy Customization: While templates provide structure, they are highly customizable. You can modify colors, fonts, images, and content to align with your brand identity.
Technical Support: TemplateMonster offers technical support, ensuring that you can resolve any issues or questions as you work on your website.
Exploring CMS Templates:
Content management systems (CMS) like WordPress, Joomla, and Drupal have their own ecosystems of templates and themes. Let's focus on WordPress themes, as they are particularly popular:
E-commerce Templates:
For those looking to start an online retail business, WordPress offers a diverse selection of e-commerce themes.
These e-commerce themes are specifically designed and optimized for online stores, making them an ideal choice.
They come with features tailored to e-commerce needs, such as product showcase options, inventory management tools, and secure payment processing integration.
With these themes, setting up an online store becomes a straightforward process, even for those without extensive web design experience.
WordPress Themes:
WordPress is globally recognized as one of the most popular content management systems (CMS).
It boasts a vast library of themes that cater to a wide range of niches and purposes for websites.
Whether you're creating a blog, news website, creative portfolio, or corporate business site, you can find a WordPress theme that suits your needs.
The themes provide not only diverse design options but also functionality tailored to the specific requirements of different types of websites.
This versatility makes WordPress a top choice for website creation across various industries and niches.
Choosing the Right Theme or Template:
Consider Your Goals: Start by defining your website's purpose. Are you creating a blog, an online store, a portfolio, or a corporate site? Knowing your goals will help you narrow down your options.
Design Aesthetics: Choose a template or theme that aligns with your brand's design aesthetics. Customization is possible, but starting close to your desired look saves time and effort.
Functionality: Ensure that the template or theme offers the functionality you need. For instance, if you're building an e-commerce site, look for themes with robust shopping cart features.
Responsive Design: In today's mobile-driven world, responsive design is a must. Ensure that the template or theme is mobile-friendly.
Benefits of Using Templates and Themes:
Time-Saving: Templates and themes provide a head start in web design, saving you considerable time in the development process.
Cost-Effective: Compared to hiring a web designer from scratch, using templates and themes is cost-effective, making it a viable option for small businesses and individuals.
Consistency: Templates and themes help maintain a consistent visual identity throughout your website, reinforcing your brand.
Customization: While starting with a template, you have the freedom to customize it extensively, ensuring it reflects your unique style and requirements.
Conclusion: Your Creative Toolkit for Online Success
In the digital age, an appealing and functional website is your gateway to online success. Website templates and themes, whether from platforms like TemplateMonster or CMS templates like WordPress themes, provide you with a creative foundation to build upon.
By choosing the right template or theme, you can save time, money, and effort while crafting a compelling online presence that aligns with your goals and brand identity. So, unlock your creativity and supercharge your website with the power of templates and themes.